Electric vehicle maker Rivian is adding a focus to its business model and it will begin developing its own e-bikes.
When Rivian emerged from stealth in 2018 with the R1T Pickup Truck and R1S SUV, it became the buzziest electric vehicle manufacturer since Tesla. After landing high-profile partnerships and investors like Amazon and Ford, the company started trading publicly. Following its success with EVs, the California-based firm thinks a multimodal approach to transport will be beneficial and is focusing on developing e-bikes.
But Rivian's interest in e-bikes isn't new. The company prepared for the new venture in January, by filing a patent related to manufacturing electric bicycles. The EV maker also recruited former Chief Transformation and Innovation Officer at Specialized Bicycles, Chris Yu to become its Vice President of future programs. Additionally, CEO RJ Scaringe told Disrupt 2022 how these bikes could be integrated into the firm's long-term plans.
Scaringe also explained how Rivian views light electric vehicles and their place in the larger EV ecosystem. "When you look at transportation over the next 10 to 15 years, we think our product portfolio should lean towards multimodal," he told the audience. He also reaffirmed the belief that in the future, people will sometimes be using personal vehicles, while opting for public transportation at other times. They will also have the option of using e-bikes or electric assist bicycles.
The CEO continued on the subject of a possible Rivian e-bike, saying the space is something the company is super excited about. "We haven't announced anything or said anything there. But I do think it is going to play an increasingly important role for transportation, both in the movement of goods for commercial purposes, but also for the movement of people," he added.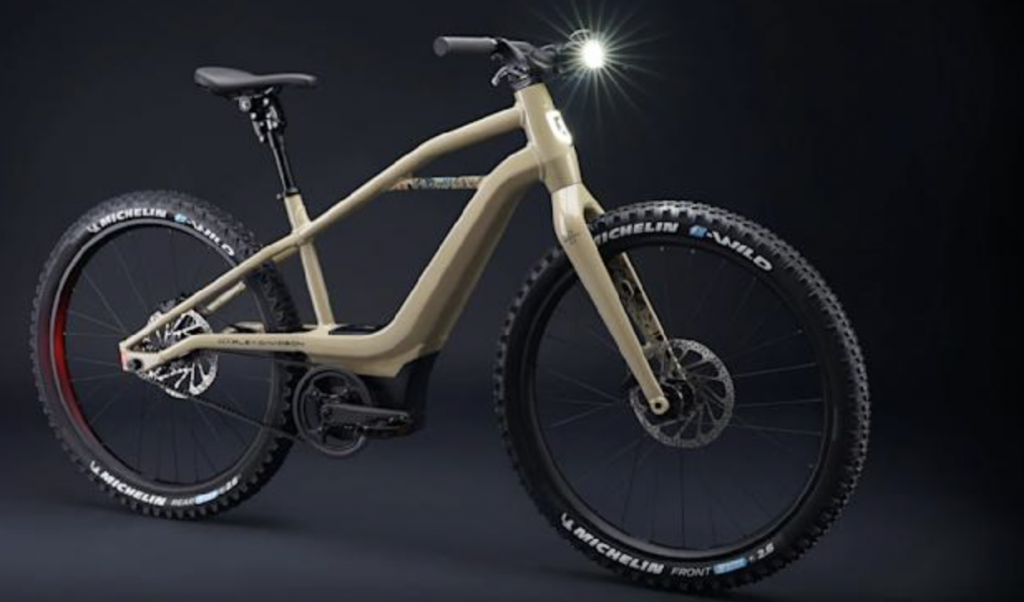 Rivian's interest in e-bikes is not surprising since the last few years have seen skyrocketing growth in electric bike sales. There has also been a major shift towards e-bike commuting. But it's not just people who are gravitating to lightweight electric two-wheelers. Delivery companies are also opting for electric bicycles as a more effective way to make deliveries in crowded urban centers and cities, Electrek reports.
The electric vehicle manufacturer is looking at those commercial customers as a potential major play. After discussing the company's large and small vans, Scaringe explained how Rivian's smaller electric delivery vans could be a harbinger of e-bikes. "We'll be moving to even smaller form factors," he said. "And the way we see it, a lot of deliveries are going to increasingly move to things that are very small. Bikes are performing a lot of urban deliveries. So as a product portfolio, we've about that a lot."
Along with Rivian, several automotive manufacturers have also expressed an interest in e-bikes in the last few years. Peugeot has its own extensive line of electric bicycles, while Spain's SEAT partnered with Barcelona-based Silence to roll out its own seated and standing electric scooters. General Motors developed an electric bicycle, though the project was scrapped during the onset of the global pandemic. Jeep also got into the high-power e-bike game via licensing agreements, although its attempt to co-develop an electric scooter was less impressive.
---