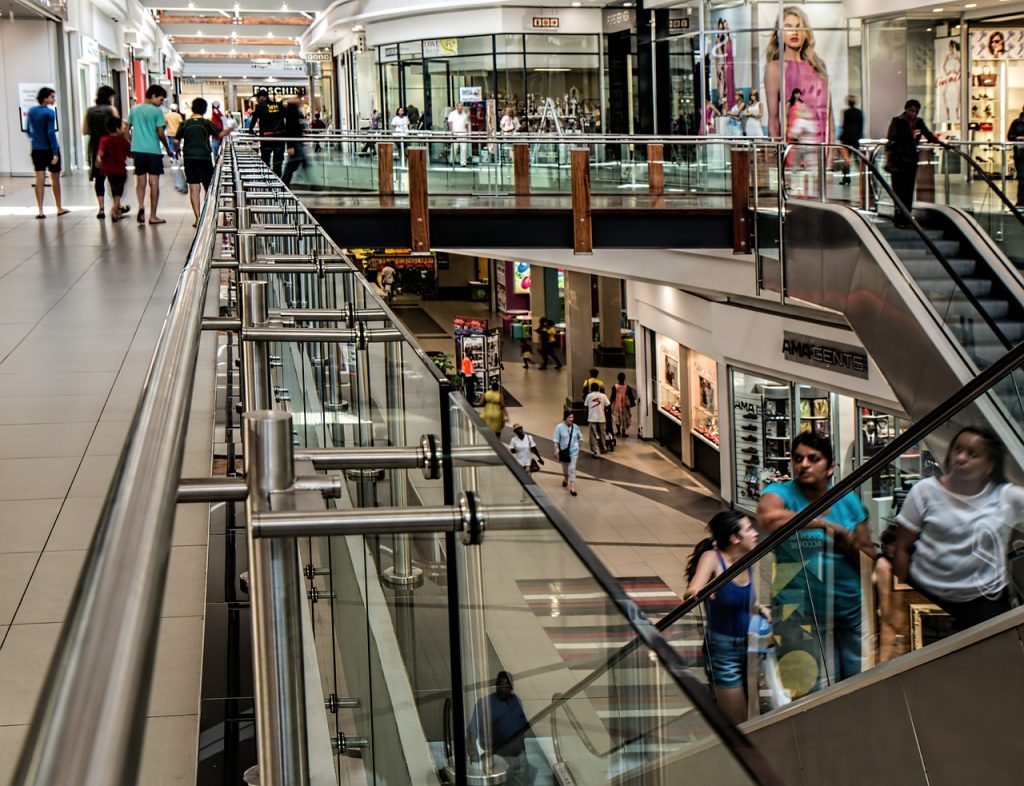 Record-breaking inflation has caused Americans to drastically curb their spending. And the results are not that great for the retail industry. According to a report from the Commerce Department, advance retail and food service sales fell by 0.3% in May. That's well below the Dow Jones estimate for a 0.1% gain. Excluding autos, sales were up 0.5%, which fell short of the expected 0.8% increase. The numbers are not adjusted for inflation, which increased 1% for the month on the headline number and 0.6% excluding food and energy, CNBC reports.
The report also highlighted a significant pullback on products that were in great demand during the height of the pandemic, but are now falling out of favor. Retail sales fell approximately 1% for furniture and home furnishings stores, and electronic and appliance outlets. Building and garden supply stores, as well as general merchandise shops, are also showing signs of a sales slowdown, according to AP News. Online sales also dropped by 1%, as folks go back to physical stores.
Meanwhile, sales at food stores rose 1.2% due to higher prices, not increased consumption. Business at bars and restaurants registered a 0.7% increase as part of a broader trend that's seen spending slowly move from goods back to services. It's worth noting that retail sales for the month dropped even though gas station sales increased by 4% due to high fuel prices. But that growth was offset by a 3.5% decline in motor vehicle and parts dealers.
According to Reuters, the retail sales report only covers a third of overall consumer spending and doesn't include services like haircuts, hotel stays, and plane tickets. "Surging prices might finally be taking their toll on real consumption," Senior Economist at Capital Economist Andrew Hunter told the publication. The snapshot comes as signs of a recession continue to creep in. Inflation is at a 40-year high, stock prices are sinking, and the economy shrank in the first three months of 2022.
In an unfortunate coincidence, the retail sales information was made available on the same day the Federal Reserve raised its benchmark interest rate three-quarters of a percentage point in an effort to tame inflation. The move is the largest rate hike since 1994, signaling further large rate increases that would raise the risk of another recession. Moreover, the consumer price index for May reflected an 8.6% year-over-year increase, the highest since December 1981 and far above the Fed's 2% target, CNBC says.
Speaking about the dire economic situation, Senior Economist at BMO Capital Markets Economics Sal Guatieri told AP News that the weak retail sales report probably won't influence the Federal Reserve's future decisions, as it will need to see a "sustained period of weakness in domestic demand and likely labor markets before breathing a sigh of relief on the inflation front." But clearly, big and small retailers have noticed customers changing their habits in recent months. To make matters worse, all these technical explanations essentially mean that borrowing will be much costlier too.