Jars of peanut butter bigger than 3.4 oz can no longer be packed in carry-on bags due to it now being classified as a liquid.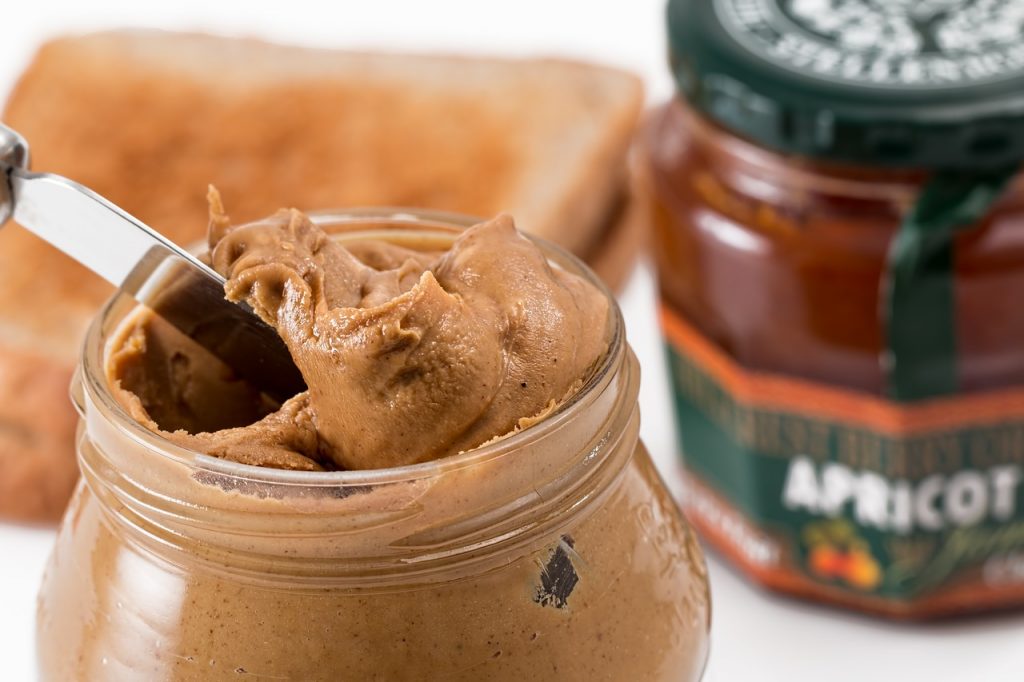 The Transportation Security Administration (TSA), the organization responsible for protecting the United States transportation system, stirred controversy earlier this week when it banned another item for air travelers. Now, carrying a jar of peanut butter in your carry-on luggage is prohibited. The TSA has decided that it fits the definition of a liquid substance and is therefore unsuitable to bring aboard in large containers.
Although it may seem that a ground-up nut paste should fall somewhere between the definition of solid and liquid, the TSA believes that peanut butter is fluid enough to be categorized as such. The TSA defines a liquid as something with no definite shape that takes on the shape of its container. Like other liquids, you can still carry packages of peanut butter that are 3.4 ounces or less.
The TSA took the controversy to social media, sharing several tweets intended to inject some humor into the situation. "You may not be nuts about it, but TSA considers your PB a liquid. In carry-on, it needs to be 3.4oz or less," read their posts on Twitter and Instagram.
Peanut butter is not the only confusingly defined substance on the new list of banned items. Cheese dip is also considered runny enough to qualify as a liquid. Once again, small containers of the snack are allowed.
Another TSA tweet addressed the risk of traveling with your favorite chips and cheese dip. "You don't want it to become all chips and no dip. So be sure your creamy sauces are 3.4oz or less in carry-on. In queso you're wondering, all your travel-size liquids need to fit in a single quart-size bag."
Replies to the tweets were nearly all negative. Some said that the real nuts were TSA workers, while others questioned whether other ambiguously fluid substances, like jelly or dairy butter, were also prohibited. A few comments addressed the fact that human beings are 60 percent water; should they also be banned?
A Twitter user named Jonathan Corbett said that the TSA is "filled with morons" and that peanut butter does not take the shape of its container. "You can tell this by taking off the lid and turning it upside down," he said. "It's a free country, and you can consider an apple to be an orange if you want, but PB is not a liquid by science definition."
TSA and other airport security agencies around the world began banning large quantities of liquids in carry-on luggage in 2006. The ban happened after officials foiled a transatlantic terrorist plot to blow up multiple flights by detonating liquid explosives. Because of the quantity of fluids needed to create the explosives, liquids in carry-on luggage were banned to 100ml or around 3oz in volume.
So, for 16 years, removing our 100ml liquid containers and electronics from carry-on bags at airport security checkpoints has become the new normal. Because of the time it takes to unload and reload items, plus taking off and putting on shoes, long lines are expected. Unless you apply for TSA PreCheck, checking in for a flight can take upwards of two hours when it used to only take a few minutes.
According to Maureen O'Hare, senior producer of CNN Digital, we now have the technology to end all airport liquid bans. In October 2021, Shannon Airport in Ireland announced a new computed tomography, or CT, scanning security system that can determine if a container's contents are dangerous liquids—or peanut butter. The devices allow travelers to keep the liquids inside their bags, speeding up the scanning process.
However, the CT technology was already used on a trial basis in 2018 at major airports including New York JFK, London Heathrow, and Amsterdam's Schiphol. According to O'Hare, London's Southend Airport and Amsterdam's Schiphol implemented the scanners and travelers no longer have to follow liquid restrictions. American airports cite post-Covid recovery as one reason they find the CT scanners cost prohibitive, but perhaps one day, passengers will be allowed to carry on enough peanut butter and queso to share.
---