A decline in milk production has resulted in a butter shortage, which has caused prices for the staple ingredient to increase by nearly 25% and has given rise to concerns related to butter availability during the fast-approaching holiday baking season.
Since 2020, consumers have watched everything increase in price, from petrol to energy, even the new iPhone 14 has increased in price, but this time inflation has hit a family food cupboard staple, butter. According to Wall Street Journal, due to a butter shortage, butter prices are increasing, with a 24.6% rise in the last 12 months. This increase is nearly double the increase in food prices over the same period, which was 13.5%.
Butter has been said to have reached $4.77 per unit in August 2022, which is the most expensive since 2017. Supply shortages drive this hyperinflation in the butter industry, as the US has had the lowest supply of butter in storage in over five years. There are several reasons for the shortages nationwide.
Milk Production
Milk production has had a decline in production this year as inflation hits farming. With the increase in energy, fuel, and food, the running costs for farmers have hit an all-time high. The milk industry usually grows annually, so this is a massive blow for American farming.
In the line of production for dairy products, butter is at the bottom of the hierarchy. Milk is at the top as it has numerous uses and is integral in making other dairy products. The makers of cheese and ice cream are next as they use milk, followed by the butter. Along with being at the bottom of the dairy processing food chain, there are labor shortages in the processing facilities due to the COVID-19 pandemic.

Fortunately for the home bakers, dairy processors are trying to end this shortage and increase the amount of butter they can produce. "We want to run assets we have harder when we can get more milk off-farm," said John Coote, chief executive of Darigold Inc., speaking with The Wall Street Journal.
Winter is Prime Baking Season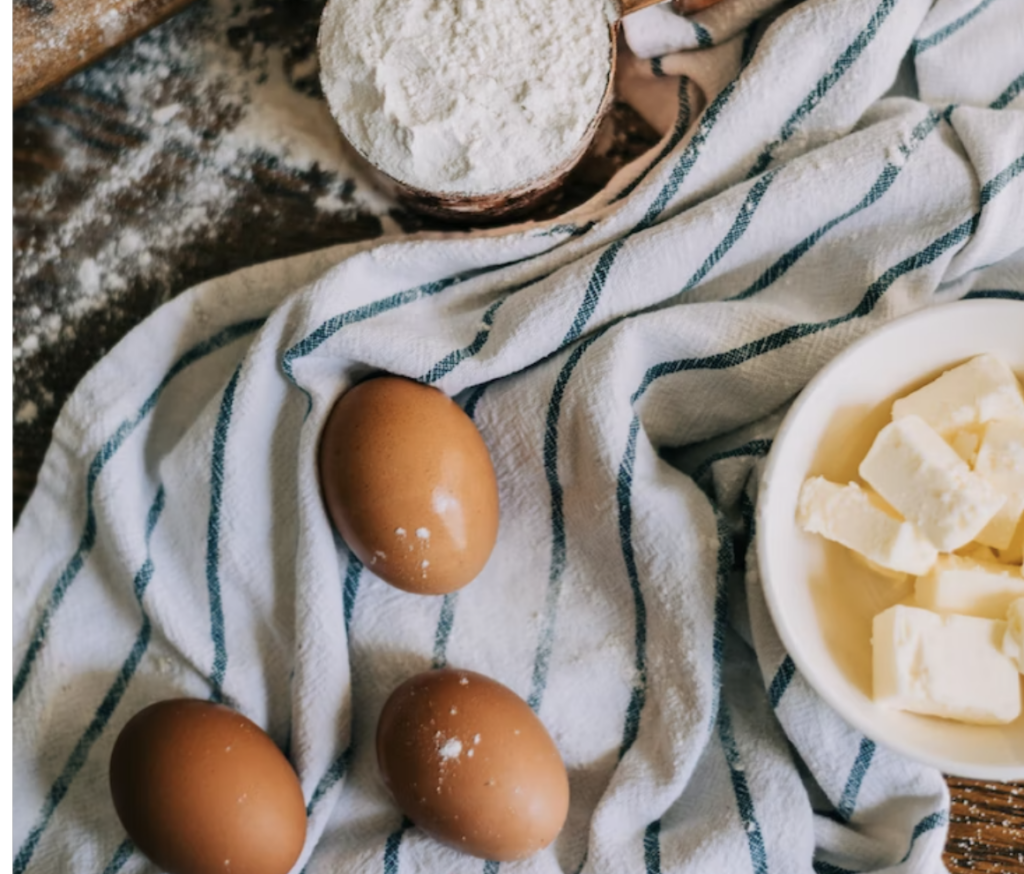 As we are moving into the holiday season, the timing for hyperinflation on butter couldn't come at a worse time; with Halloween, Thanksgiving, and Christmas on the horizon, it is the prime baking season. During the winter holidays, butter demand is expected to increase, and suppliers are worried about meeting consumers' demand.
High Price, Low Demand?
Also, even though the dairy industry is trying to increase its supply, there is concern that due to the incredibly high price of butter, there might be a lower demand, as consumers may be put off. For more adventurous cooks, there are plenty of popular dairy alternatives such as olive oil, mayonnaise, and vegan butter. As a result, despite the shortage, producing more butter may be too uncertain for some dairy production companies, causing them to think twice about upping their output.
Hyperinflation has hit everyone and everything this year and has remained a hot topic on every news channel for months. It seems that even our food cupboard staples are not immune. So if you are a keen baker, especially with the holiday season approaching, monitor any price increase or decrease on butter; you may grab yourself a bargain.
---