American Airlines has been reported to lose the most luggage for their customers with the number being around 850 per 100,000 items.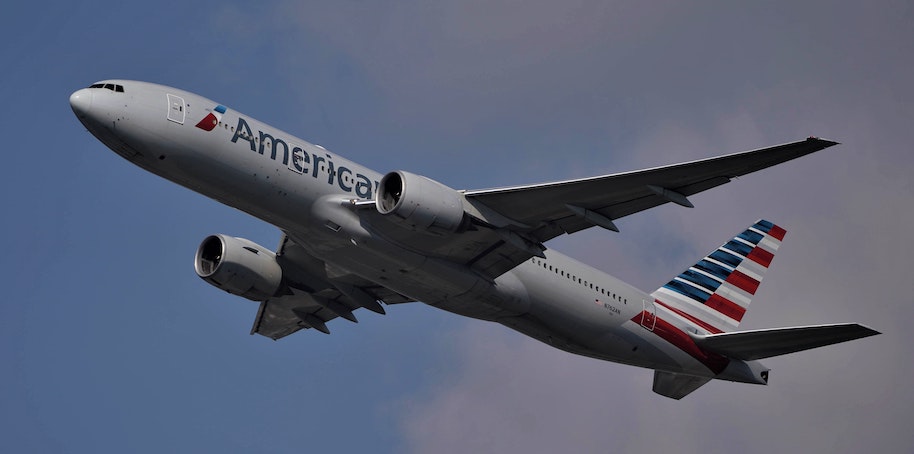 The most stressful part of air travel, aside from convincing a TSA agent that the bottle of clear liquid in your backpack is just water, is checking your bags. This is especially true if you've heard other people's horror stories or experienced missing luggage firsthand. Now, a new analysis of data from Air Travel Consumer Reports says some airlines are more likely to lose your luggage than others.
Using research commissioned by limousine booking service Price4Limo, the report reveals which airlines and airports are the biggest perpetrators of baggage mishandling in 2022. Of all the national carriers, American Airlines lost the most bags, misplacing 850 bags per 100,000. They are followed by JetBlue with 670 bags lost per 100,000, Alaska Airlines with 640 per 100,000, and United Airlines with 620 per 100,000.
The airport most likely to lose your luggage is Chicago's O'Hare International. It is followed closely by Harry Reid International in Las Vegas, San Diego International, and Austin-Bergstrom International Airport.
Of all the travelers surveyed, an overwhelming 72% said they lost an irreplaceable item along with their bags. Luggage issues reached epic levels over the summer as airlines and airports struggled to keep up with demand. They cited a combination of staffing shortages and air traffic control problems as the cause. But having airlines lose your luggage is nothing new.
In 2021, the number of delayed, damaged, lost, or stolen bags increased by 24%, Travel+Leisure reports. Speaking about how airlines lose your luggage, Creative Strategist for Price4Limo Rachel Kirsch, said losing your stuff is always a painful ordeal, regardless of the airport or airline you use. "Regardless of where you travel, lost luggage can be a nightmare," she said. "Unfortunately, odds are if it hasn't happened to you already, it'll likely happen at some point during your travels."
While her words don't inspire confidence, they are in line with the data. More than half the people participating in the 2022 survey said an airline has lost their luggage in the past. And just 34% have had their missing bags recovered. As a result, 78% of respondents admitted to feeling anxious about checking their luggage. And 82%, who always check bags, became anxious when leaving their possessions at the airline check-in counter.
If you happen to have an airline lose your luggage, immediately notify the carrier and make sure to hold onto your baggage claim check slip. Taking photos of your bags is also helpful. The pictures can assist staff to find your stuff by taking note of the brand, size, color, and condition of your luggage. It can also be used if your things are damaged along their journey.
Meanwhile, some fliers carefully plan to ensure they packed the absolute necessities in their carry-on luggage. It's a smart strategy so they can still enjoy their trip even if the airline does lose their luggage. The most popular carry-on items for these savvy travelers included medications (54%), computers (44%), and toothbrushes (41%). Folks are also advised to leave irreplaceable items at home if they can't be carried on their person.