The Oscar Mayer Wienermobile is temporarily being transformed into a wedding chapel where fans can get married in Las Vegas.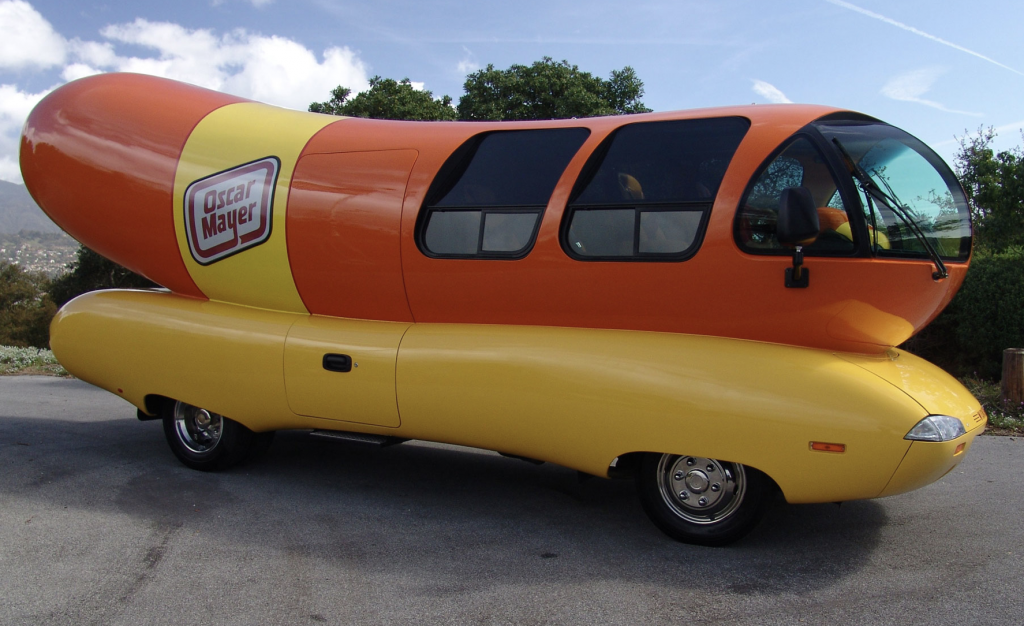 The iconic Oscar Mayer Wienermobile has been making its way across the streets of America for over 80 years now, advertising the company's German-style hot dogs. What started as a giant metal hot dog on wheels with an open-air cockpit and rear, cruising the streets of Chicago, has become one of the country's most recognizable vehicles. Now, fans can even get married in the Wienermobile, which is being temporarily transformed into a Las Vegas wedding chapel.
The Oscar Mayer Wienermobile has done a lot of things in its lifetime and has gone through lots of iterations. Oscar Mayer even retired the Wienermobiles from service in the late '70s to focus more on television advertising. When one of the retired Wienermobiles was brought out in 1986 to celebrate its 50th anniversary, the crowds went wild; letters poured in from around the country asking Oscar Mayer to reinstate the Wienermobiles.
Two years later, the program jumpstarted once again with six new Wienermobiles, and the company has never looked back. The 22-foot-long hot dog on wheels has managed to stay popular ever since, with millions of fans stopping to take pictures with the iconic vehicle, no matter where it goes. But the Oscar Mayer Wienermobile has done much more than drive around in recent years.
In 2014, fans could "lease" the famous vehicle, complete with personal driver, for eight hours, by entering a sweepstakes on Twitter. In 2019, fans were able to rent the Wienermobile as an Airbnb during Lollapalooza and, in 2021, for a limited time you could request a Lyft XL vehicle and the Oscar Mayer Wienermobile might just arrive to pick you up. In 2022, you could take the Wienermobile to prom, rolling up to a magical night in a truly unforgettable ride.
According to Comic Book, the Oscar Mayer Wienermobile is currently being transformed into the brand's first ever Wienermobile of Love; for a limited time, the Wienermobile will be transformed into a chapel just outside of the classic Little White Wedding Chapel in Las Vegas. Select weddings will take place on April 15th and 16th, all expenses paid, and officiated by the company's Hotdoggers. Oscar Mayer says that they receive thousands of requests every year from couples, asking for the Wienermobile to be a part of their special day, a request that now can come true, thanks to the Wienermobile of Love.
Couples can reserve an Oscar Mayer Wienermobile wedding on OscarMayer.com, with spots available on a first-come, first-served basis. Couples must already have their wedding licenses and are also encouraged to come hungry—after all, this is an Oscar Mayer event! Wedding events will include a wiener cake, a live wiener whistle quartet, and Hotdogger officiants dressed to the nines.
With more and more couples looking for unique, affordable wedding options the Oscar Mayer Wienermobile might just be the wedding venue of the year! There's no question that the iconic hot dog on wheels still has a few tricks up its sleeves. After all, this spring, the Wienermobile is putting a whole new spin on going to the chapel.
---