Some of the most affordable destination wedding spots include Porto Vallarta, Mexico, Cape Code, Massachusetts, and Lexington Kentucky.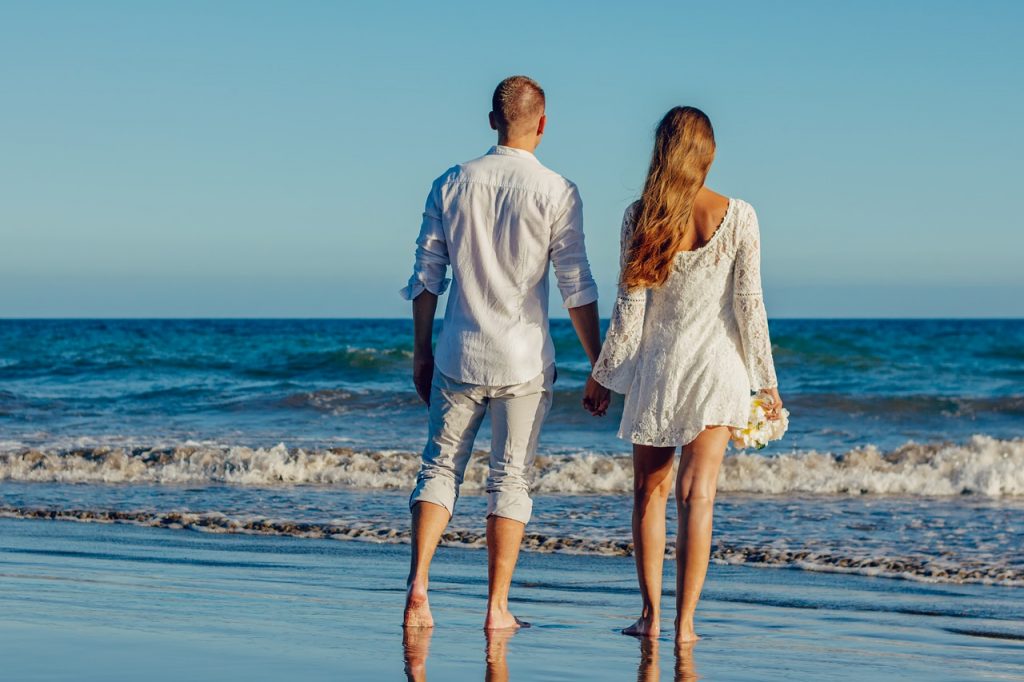 Many couples who got engaged over the pandemic, or even before, have had to put their plans on pause. So, we are now in a whirlwind of weddings. Many guests and bridal party members have had to shell out big bucks to attend.
Well, why not consider a destination wedding where you can have the bachelor and bachelorette parties and the honeymoon in one popular place to travel? For a destination wedding, guests aren't traditionally expected to give a big wedding gift. So, you can save your friends some pain and just enjoy a big vacation together. Why not? You're not going to need five toasters anyway. 
According to Travel & Leisure, an affordable destination wedding is possible. You just have to choose the right destination and set some parameters (which you have to do anyway when you are planning a wedding.). So, set a budget, choose a couple of pals to invite, and choose your place. Your wedding is sure to be more of a hit if the guests can have a vacation with you and not do anything else but give you a card. Here are some awesome places to check out:
La Paz, Baja California Sur. Sure, you'll need a passport as La Paz is in Mexico even though California is in the name. So, make sure all your friends have all the proper documents in order to travel with you. This place has got all the exotic feels you can handle with beaches and crystal clear waters in the Sea of Cortez. There's history and a wide range of budget-friendly places to choose from. What's more, you don't have to take a honeymoon! Just stay right there after your beachfront wedding.

Cape Cod, Massachusetts. Although this doesn't sound as sandy or as romantic as going to another country like Guatemala (which actually is a very great place to visit right now) it's romantic and sports breathtaking views. There are affordable options for lodging that also features lovely spas for you and your bridal crew.
Puerto Vallarta, Mexico. Incredibly romantic as screen legends Elizabeth Taylor and Richard Burton fell in love here while filming "The Night of the Iguana" and no surprise. It has snorkeling and diving and boasts an extensive choice of dining experiences to end your day. How adorable does this sound? There's a 9-room boutique hotel right on the beach. It is attached to the Puente del Amor (The Bridge of Love). Sigh.

Lexington, Kentucky. Kentucky is the bluegrass state and is known for its lovely landscapes (with a lot of horses). Elope and bring your friends to a destination wedding at the historic Lexington Courthouse. It has an iconic design and is made out of Kentucky limestone. If you want to opt for something a little more fairytale-like, check out the Kentucky Castle. It has a lot of dates for your destination wedding and it features a farm-to-table restaurant.

New York City, New York. This does seem like an odd choice for an affordable destination wedding. NYC tends to be pricy, but there are a lot of options for lodging and if you look deep enough, you'll find some cute boutique ones starting at a great price point. There's always something to do so you and your wedding party will never get bored. Plus, do enough digging and you'll find that some restaurants will let you host a micro wedding there. The Best Destination Wedding Locations That Won't Break The Bank
---