Minnesota lawmakers are cracking down on organized retail crime proposing up to 15 years of jail time.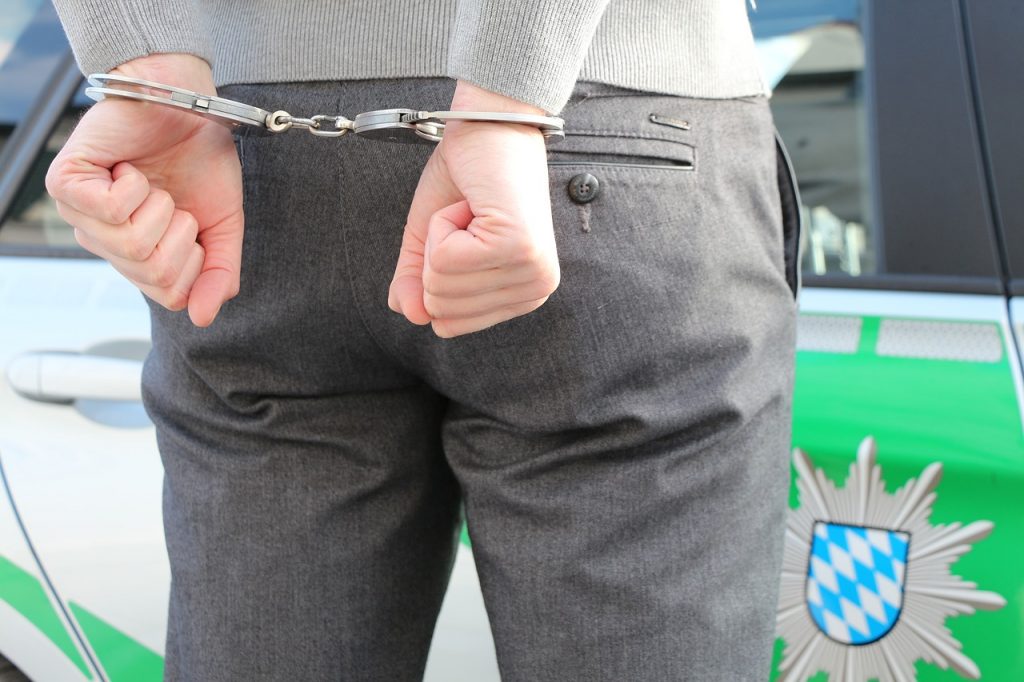 It is no surprise that retail crime is at an all-time high. In fact, some stores have had to close down because of them recently. With organized retail crime being at nearly $100 billion, Minnesota lawmakers are cracking down on organized retail crime proposing jail time.
Organized retail crime refers to criminal activities where groups of individuals conspire to steal large quantities of merchandise from retail stores. Items are stolen with the intent of reselling it for profit on the black market. Organized retail crime is a growing problem that affects businesses and consumers alike.
According to Fox9, one could face up to 15 years of jail time if convicted. Fox9 reported that Minnesota experienced a surge of organized retail crime in November 2022 with groups of people raiding stores like Best Buy. The groups take and move things very quickly.
Fox 9 reported that a group was charged with multiple thefts in Ramsey County. They were ultimately charged with felony theft charges. Only one of the adult suspects, in that case, has been sentenced, receiving a sentence with the opportunity for the felony to be reduced to a misdemeanor if she completes probation without issue.
Organized Retail Crime can take the form of various activities. These crimes are often highly organized. Members will specialize in specific roles such as theft, transportation, and sales.
So what does it look like? How do these crimes take place? According to this article from LinkedIn, there are a few types.
Boosting refers to when perpetrators use bags or clothing to hide merchandise and evade detection. Unfortunately, some organized retail crime can be within the business. Sweethearting is when a cashier or associate intentionally undercharges accomplices or fails to scan items at checkout.
Additionally, gift cards are stolen or purchased with stolen credit cards then resold for cash. In a similar manner, return fraud is also very common. Items are returned, often with stolen or counterfeit merchandise, to obtain cash or store credit.
Sometimes, these crimes can be violent. Perpetrators can engage in cargo theft where merchandise from trucks, warehouses, or shipping containers are stolen. Another common tactic is smash-and-grab thefts, where the group breaks into the store and takes as much merchandise as possible with a prompt exit.
Apple Stores have become a popular target for Organized Retail Crime. Fox News reports on these incidents, which are often smash-and-grab thefts. Thieves break into the stores to steal iPhones, iPads, and other products, sometimes even twice in the same day!
Crime results in significant financial losses for retailers. Forbes suggests that the industry loses almost $100 billion each year from theft and fraud. These losses can lead to store closures, job losses, and reduced investments in technology and infrastructure.
Retailers often pass on the costs of crime to consumers through higher prices for goods and services. This can have a disproportionate impact on low-income communities, who may struggle to afford essential items. Unfortunately, this incentivizes more crime.
Organized retail crime results in billions of dollars in financial losses for retailers each year, higher prices for consumers, and can even lead to violent incidents. To mitigate this, Minnesota lawmakers are proposing this bill due to the negative impacts of organized retail crime. The jail time does seem very lengthy in comparison to more severe crimes, however, lawmakers are intent on cracking down.
---