Major companies nationwide, like Disney, Merck, and Home Depot, are slowly beginning to offer onsite childcare benefits to workers in an effort to draw more women back into the professional sector.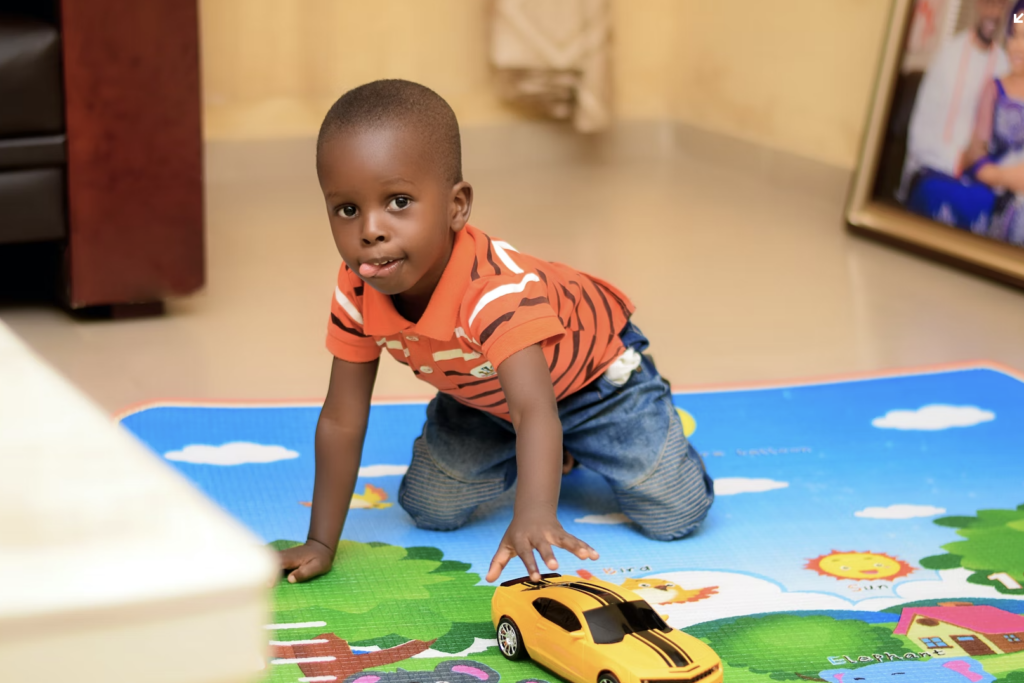 Last week, the Biden Administration outlined its plan to kickstart the U.S. semiconductor industry. It is a $53 billion plan aimed to breathe life into the flagging industry and one of the major highlights of this plan is that those companies seeking the CHIPS Act subsidies will be expected to offer their employees access to affordable onsite childcare. As many parents know, childcare at work is a rarity across the nation, though there appears to be a shift in that thinking.
The Commerce Department, when revealing what is expected of employers who are looking to use the CHIPS Act subsidies, didn't specify how companies should, first, provide the childcare and secondly, how they will pay for it [to bring it in], but they did say that committing to provide onsite childcare "will be essential to getting people, especially women, into the workforce." At this point, finding people who will come back to work and stick around is the bottom line.
According to the Best Places for Working Parents website, more and more employers are beginning to take that tact and starting to offer their employees onsite childcare. Sadly, the number remains small [those who offer onsite childcare], but as Best Places for Working Parents notes, the numbers are finally on the rise. To their credit, Best Places is a network of over 1,700 businesses that go all-in with family-friendly policies.
We aren't giving away trade secrets when we say just how devastating the pandemic was to millions of workers and businesses. The workforce took a massive hit when shutdowns were enforced, sending mass amounts of employees home. Getting them to come back to work, at least in the office, has been a thorn in the side of many businesses.
Between April 2021 and September 2022, almost 11% of the Best Places network offered onsite childcare. This number is a nice uptick from the 9.3% seen during the first year of the COVID pandemic and also represents a huge jump from the 5.5% seen in the pre-pandemic lockdowns. Things are finally moving in the right direction.
There are a number of reasons why the onsite childcare numbers are trending in the right direction. As employers are starting to realize, they need to start offering better incentives to recruit and bring back working parents, and being able to offer onsite childcare is one way to make that happen. Not only did major businesses lose their skilled employees, but the child-care worker was also forced to flee in the midst of the pandemic lockdowns.
Today, our nation sees a shortage of around 58,000 daycare workers from its February 2020 level. A study designed by the University of California, Berkeley's Center for the Study of Child Care Employment says that of the women who left the workforce during the pandemic not to return, one-third of them say that lack of childcare or the massive expense of it was the main reason they chose not to return. A whopping 20% of the men surveyed claimed that to also be the reason.
More and more companies, though, are finally beginning to realize that this is the carrot they can dangle in front of possible employees. Judi Fennimore is the vice president of benefits at Marriott International, Inc. and says, "It's one of our top attraction and retention tools." Last year, they put their money where their mouth was and expanded their existing onsite child care by enlarging the daycare facility and preschool at their global headquarters in Bethesda, Maryland.
Other big businesses are following suit and are also creating bigger onsite childcare centers as well as preschool areas. Some, like Marriott, are also expanding their hours. They will remain open an hour later than most of the childcare centers and they are also encouraging employees to visit their children throughout the day and to take their kids to lunch.
Another large business entity has plans to add onsite childcare for its employees. Tyson Foods, Inc., whose poultry plant and headquarters is located in Humboldt, Tennessee, says their childcare services will open later this year. Already the business giant offers off-site childcare for evening shift workers at their Amarillo, Texas beef plant.
These changes aren't only being seen in large companies, but also in smaller, private industries as well. Some of these in the private industry are starting to provide onsite childcare or childcare near the place of employment. At one biotech company, workers are being offered paid maternity leave, and flexible work schedules to go along with childcare subsidies that can reach a maximum of $650 for up to two children.
When the pandemic rolled in, this biotech company expanded the subsidy they offered employees from not only childcare but to in-home nannies. Another biotech company, Recursion Pharmaceuticals, located in Utah, is also starting to offer onsite childcare at its Salt Lake City headquarters. In fact, they have expanded this offering to the neighboring community because they have yet to fill spots from their employees, and there is a major need for childcare in Utah.
Onsite daycare, while only hitting around 6% of businesses around the country, is beginning to see a slow climb. There are a number of Fortune 100 companies that already have or plan on offering onsite childcare. These include (the number in parentheses is their revenue rank): Fannie Mae (16), Walgreens Boots Alliance (19), Boeing (24), Home Depot (28), IBM (31), Valero Energy (32), Procter & Gamble (34), Johnson & Johnson (39), Prudential Financial (50), Disney (53), Cisco Systems (54), Merck (72), Goldman Sachs Group (74), Allstate (81), Nike (91), Twenty-First Century Fox (96), and Time Warner (99).
The positives surrounding employers offering onsite childcare are numerous. For those with children, it immediately builds goodwill between employer and employee. This can turn into loyalty from the employee's perspective and can also cut down on days missed by employees from lack of childcare. It's a win-win situation that appears to be gaining ground in the workforce.
---