Millennials continue to show a strong preference for buying everything online due to convenience.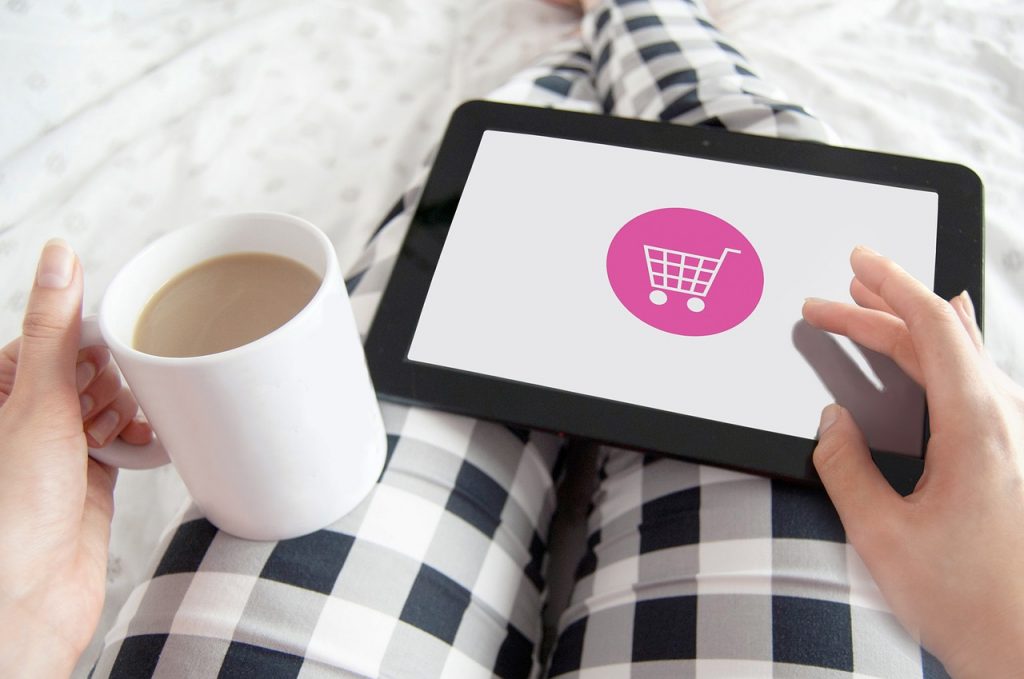 Online shopping is something we all embraced during the Covid-19 pandemic lockdowns. Now that the pandemic is mostly behind us, brick-and-mortar stores are seeing a resurgence in customers going back to the in-person shopping experience. That is, everyone but millennials, who continue to show a strong preference for buying everything online.
In fact, according to CNBC, this generation plans to increase their online shopping in 2023. The Global Voices Survey from ESW, a global leader that helps retailers expand their direct-to-consumer channels, says that 27 percent of millennials intend to spend "significantly more" online in 2023. They also say they plan to spend less in stores this year.
Millennials are those who are currently between the ages of 25 and 40. The ESW survey polled 16,000 people from 16 different countries to learn the global trends behind brick-and-mortar vs. online shopping. It found that in most key spending categories, millennial shoppers go their own way.
This is particularly clear in the health and beauty products industry. Although the younger Gen Z gets credit for reshaping the entire beauty industry, almost 50 percent more millennials said they planned to up their spending on makeup and skincare than members of Generation Z. Millennials are also planning to shop for luxury goods in 2023.
Millennial respondents also told the researchers that they plan to buy more luxury goods via online shopping than other generational groups. This includes Gen Z (between 9 and 24 years old now), Gen X (between 41 and 56 now), or baby boomers (between 57 and 75 at this time). This is considered unusual because millennials haven't reached their prime earning years yet.
Luxury goods are non-essential, expensive goods or services bought by wealthier consumers in higher income brackets. Watches, jewelry, high-end cars, designer clothing, and even yachts are considered luxury purchases. Because they are not essentials for everyday living, their largest market has historically been middle-aged people at the top of their careers, before retirement.
Millennials' online shopping habits extend across all categories—not just beauty and luxury goods. This generation plans to get their apparel, footwear, and consumer electronics online as well. "The Millennial consumer remains fully committed to their preference for online shopping over physical retail," said Patrick Bousquet-Chavanne, the President and Chief Executive Officer of ESW Americas.
"Millennials' spending power has grown to $2.5 trillion," Bousquet-Chavanne continued. "They are spending more online than in-store across several categories, and these results indicate that brands must continue to evolve, improve, and optimize their e-commerce to attract and retain this increasingly powerful demographic." The survey also revealed that millennials tend to be "convenience shoppers" or those who are willing to pay full price for things they want instead of waiting for a sale.
Millennials represent about one-quarter of the U.S. population and have led older generations in adapting to the new digital world. Their online proficiency is undoubtedly a driver behind their strong preference for online shopping. However, they also earn less and carry more debt than their parents did at their age. ESW's Global Voices survey gathered information about generational in-person and online shopping habits in November 2022. North American respondents included people from Canada, the United States, and Mexico. Other countries represented in the results were the United Kingdom, Switzerland, Spain, France, Italy, Germany, South Africa, the United Arab Emirates, India, China, South Korea, Japan, and Australia.
---