The airlines that ran the most on-time last year were Brazil's Azul Airlines, Japan's All Nippon Airways, and JAL, and Delta Airlines was the only US carrier to break into the top 5.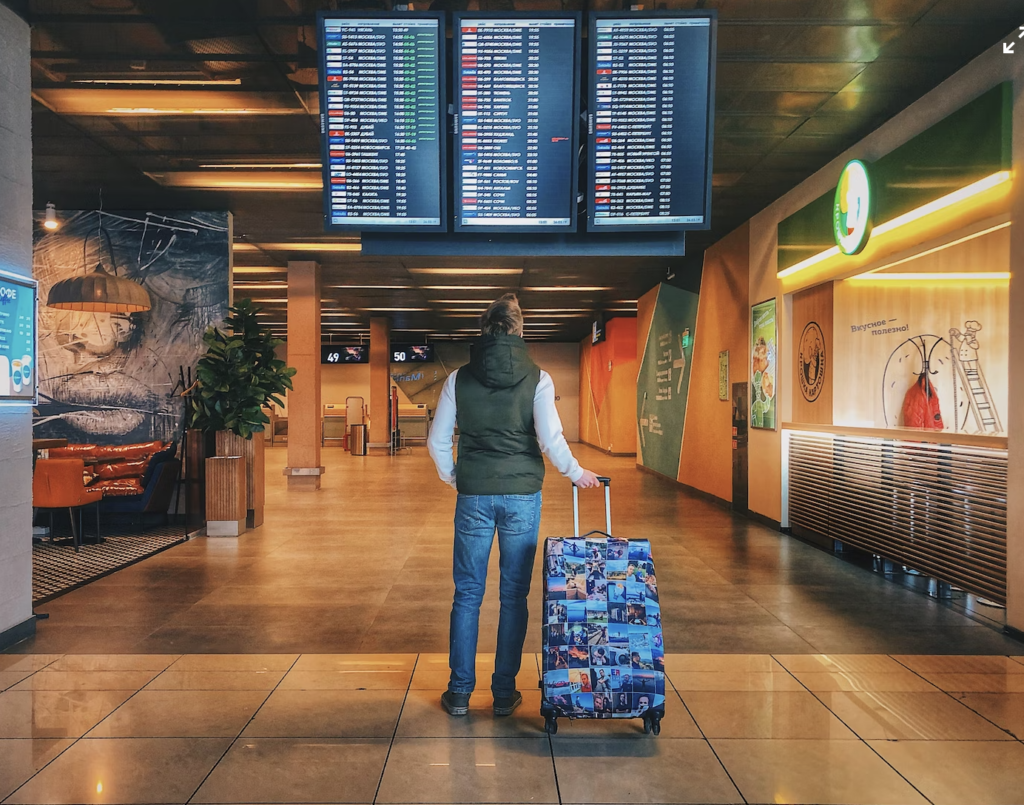 Stories of air travel passengers plagued by countless delays across the globe have become so common that 2023 has spawned a list of on-time airlines. According to analytics company Cirium, the most punctual carrier in the past year was Brazilian Azul Airlines with an arrival rate of 88.9%. That was followed by Japanese-operated All Nippon Airways and JAL (also known as Japan Airlines or Nikkō) with respective rates of 88.6% and 88%.
The 2022 On-Time Airlines Performance Review listed Chile's LATAM Airlines as the fourth most reliable carrier at 86.3%. Delta Air Lines rounded out the top five at 83.6%, with the most flights (over one million) in the group. The American carrier was also given the Cirium Platinum Award for Global Operational Excellence. The honor weighs punctuality alongside operational complexity and the ability to limit the impact of flight disruption to passengers.
United Airlines earned the number eight spot with an on-time airlines rating of 80.4%. American Airlines snagged the number 10 spot with 78.2%, while Southwest lagged at 74%. JetBlue had a much lower rate compared to other U.S carriers at only 66.3%. Airport punctuality was also rated, with Tokyo's Haneda Airport taking first place at 90.3% and servicing 373,264 flights.
In the United States, the honor went to Salt Lake City International Airport with an on-time airline rate of 83.8% and servicing 226,545 flights. Detroit Metropolitan Wayne County Airport followed, along with Philadelphia International Airport, and Minneapolis St. Paul International Airport. No European airlines or airports appeared on Cirium's top 10 lists. U.K airlines and airports didn't even make the grade for its regional ranking of best performers.
The on-time airlines data comes at a time when carriers experienced a plethora of problems locally and abroad. This included cancellations and delays caused by a combination of air traffic control problems and staffing shortages. As a result, airlines were forced to cut back their schedules. Some airports also introduced a passenger cap to minimize these issues, Travel + Leisure reports.
Away from the on-time airlines' ratings, Japan's StarFlyer was named the world's leading low-cost carrier. The airline boasted 95.2% punctuality across nearly 22,000 flights, CNN reports. Tokyo's Haneda was the top-performing airport globally for on-time departures with 90.3% punctuality across 370,000 flights. Travel to the Middle East also spiked as the region played host to the delayed 2020 Dubai Expo and FIFA World Cup in Qatar 2022.
Despite the success of the various on-time airlines, 2023 has already seen a multitude of problems. Passengers in the Philippines were left stranded after a power outage. Local government has since launched an official investigation into the New Year's Day crisis that disrupted hundreds of flights. According to CNN, the airport serves as the main gateway for travelers in and out of the Philippines.
In the United States, travelers experienced flight delays in Florida and Denver due to air traffic control issues and freezing fog, respectively. Meanwhile, the saga of Southwest Airlines' winter holiday meltdown continues. It will be interesting to see if the on-time airlines manage to maintain their statuses throughout 2023.
---