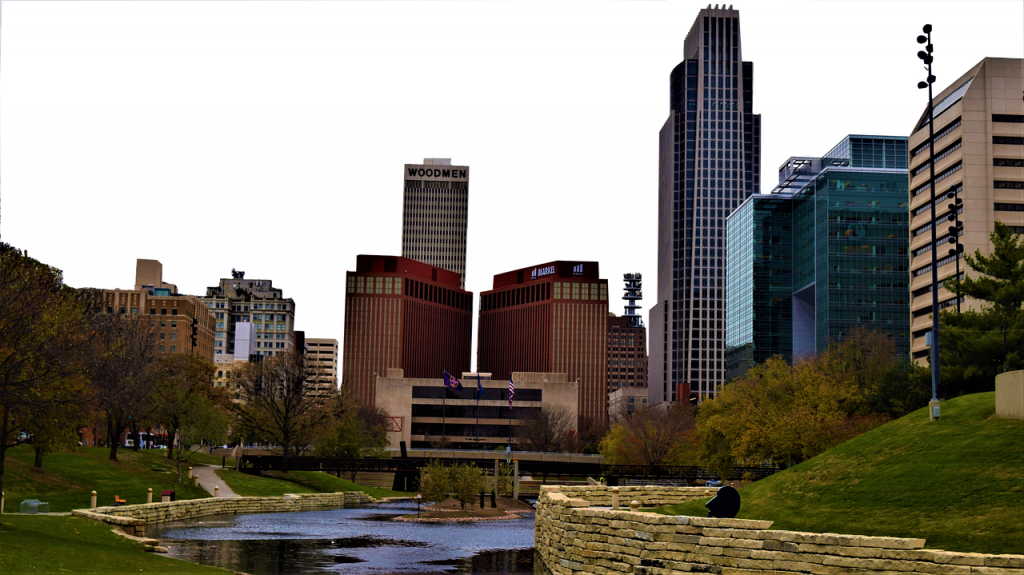 The Midwest seems to be getting more and more popular. People from both coasts are looking to escape the bigger cities and downsize to something more manageable. Two cities that may be worth your time would be Omaha, Nebraska and Des Moines, Iowa.
The cities are only separated by 170 miles. Omaha sits right on the Nebraska/Iowa border while Des Moines finds itself positioned right in the middle of the state. If you are looking for a less stressful way of life, either of these two cities is worth considering.
Although Lincoln is the capital of Nebraska, Omaha enjoys the title of the state's largest population. Founded on Independence Day in 1854, the city had a rough start. Law enforcement was fairly non-existent at the time, so the city became the victim of vigilante law by the Omaha Claim Club. Their claim to fame early on was their land claim support of squatters. By 1857, the Omaha Claim Club was ruled unconstitutional and disbanded, their violent tactics finally going away.
Des Moines' history is one of military need. Back in 1834, an agent from Fort Leavenworth recommended to the War Department to set up a military post where the Raccoon and Des Moines River's met. It would take some time, ten years in fact, before Captain James Allen would arrive with troops on the recommended site. After scouting it out, Allen wanted to call the new area Fort Raccoon, but the War Department nixed that bad idea. Instead, they told him to name it Fort Des Moines and from there, the city was born.
Today, both cities have plenty to offer. Both cities also have much less to offer if you are looking to slow life down. We are going to take a closer look at each city and see if we can help determine which would be the best to call home – Omaha or Des Moines.
DEMOGRAPHIC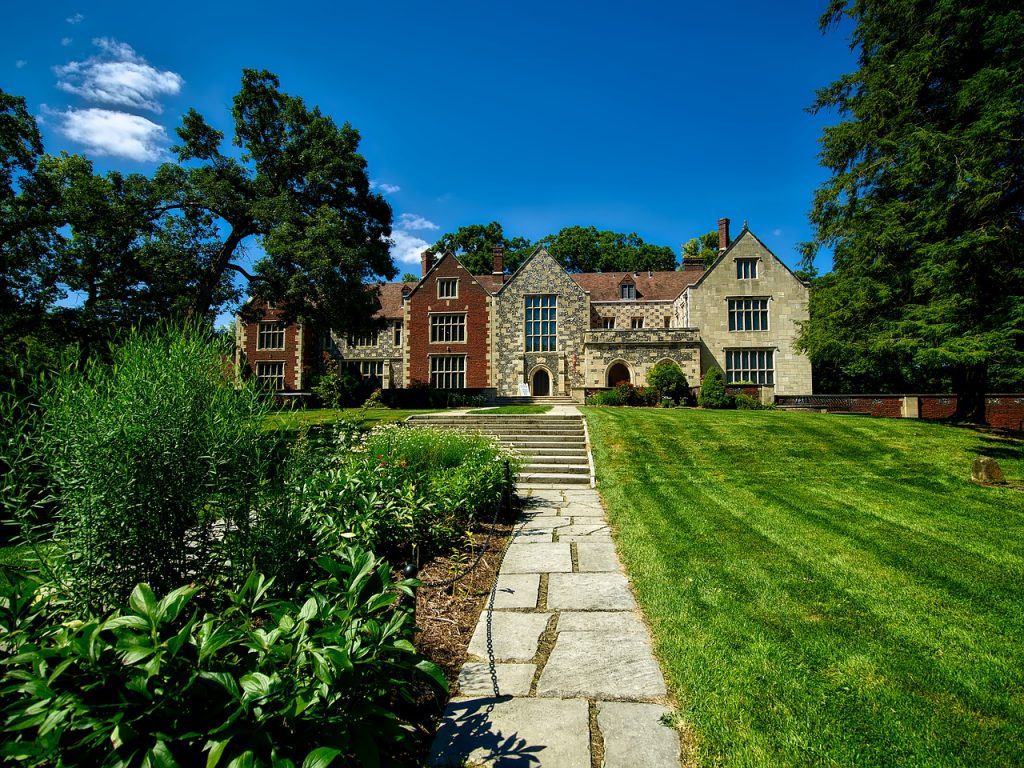 It is always nice to know the makeup of a particular city before making such a commitment to it. Therefore, we are going to break down each cities population to see how things shake out.
As the largest city in Nebraska, Omaha still isn't that large. Right now, they can claim a little over 486,000 as residents. This number represents a huge leap from ten years prior as they were barely hitting 409,000.
By comparison, the capital city of Des Moines is a much smaller city by over half. 214,133 call Des Moines home. This is also a nice increase from numbers seen a decade ago when 203,400 called Des Moines their place to live.
As we tend to do, we like to get a better peek into what makes up a city's population. How diverse are they? In Omaha, you are going to find 77.5% Caucasian, 12.3% are African American, 3.8% are Asian, and 13.9% are Hispanic. Over in Des Moines, their population consists of 75.8% Caucasian, 11.4% African American, 6.2% Asian, and 13.6% Hispanic.
We also find it quite informative to break down each population's number with rankings that include socioeconomic, cultural, economic, household, and religious diversity. We go to WalletHub for these figures as they have ranked the top 501 cities across the nation.
Of the 501 cities ranked by WalletHub, Omaha comes in as the 109th Most Diverse City in America. Their individual rankings look like this: Socioeconomic diversity (89), Cultural diversity (217), Economic diversity (325), Household diversity (260), and Religious diversity (71).
Des Moines was ranked #165 overall. Their individual numbers looked this way: Socioeconomic diversity (259), Cultural diversity (205), Economic diversity (172), Household diversity (30), and Religious diversity (238).
CLIMATE
Weather plays an important role in helping decide if a city is worth the effort. In some cities, you will find that they can offer four seasons. Other cities may give you two seasons if you're lucky. It all boils down to personal preference. Do you want a city that is all about the sun, or do you need a full mixture of sun, rain, and snow? If you are looking at Des Moines and Omaha, then you are definitely craving that mixture.
When you put these two cities next to each other, you aren't going to get much difference. Four seasons with similar temperatures. In Omaha, you will see more sunny days. They average 214 throughout the year while Des Moines will see around 204 sunny days per year. The average across the United States is 205 sunny days annually.
As far as summer heat goes, both cities are fairly mild by Arizona standards. July is the typical hot month and in Omaha, they will average right around 86 degrees. Over in Des Moines, they are going to see just about the same July average as they come in at 85.6 degrees.
You are going to have to like cold weather if either city is your choice. The Midwest can hit some low temperatures and these cities feel them. January is the cool month and in Omaha, you will routinely see temperatures bottom out around 13 degrees. Des Moines will take it even lower as they average 12.5 degrees.
With the cold, you are also going to get your fair share of inclement weather. In Omaha, they will see around 31 inches of rain per year. Des Moines is the wetter city averaging 36 inches of rain.
With rain and cold temperatures, you are most definitely going to get some snow. Omaha will see roughly 30.5 inches of snow per year while Des Moines will get 33 inches of the white stuff.
A word of warning for those strongly considering one or the other city. Both sit in what's known as Tornado Alley and both are not strangers to an occasional dust-up. In fact, both areas around the cities were hit hard recently by the string of tornadoes that ripped through the Midwest.
INDUSTRY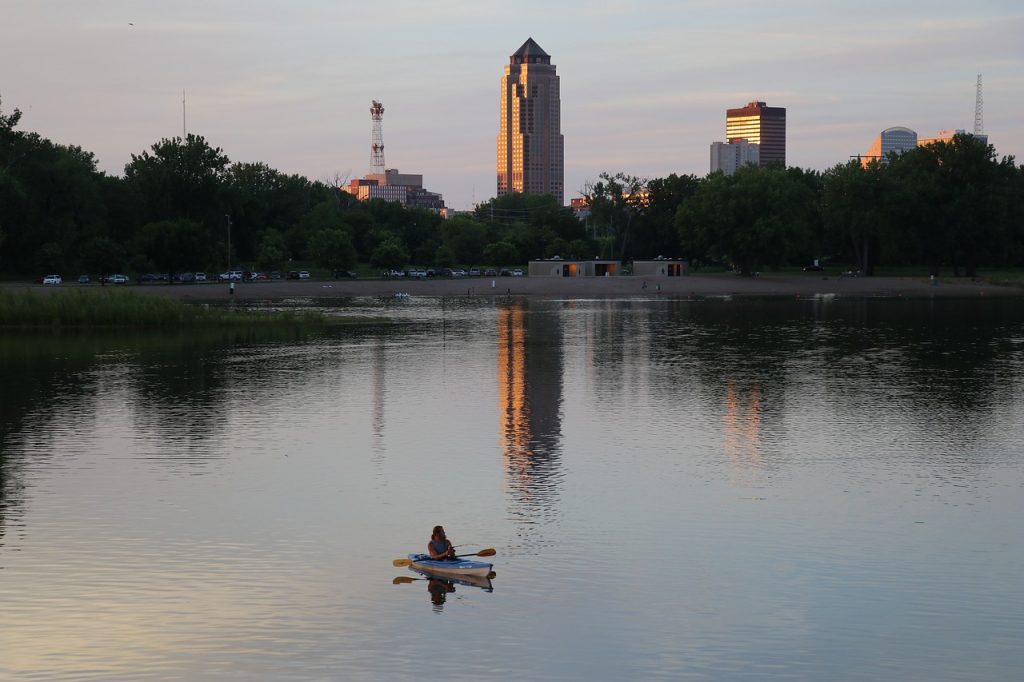 Yes, weather can play a large part in factoring in where you want to live, but so does the job market. With our nation in such bad straights at the moment, the job market is actually quite welcoming. We just need people to start filling all the open slots. This means if Omaha or Des Moines is on your radar, finding a job shouldn't be a difficult chore.
Omaha can boast of having four companies in the Fortune 500. They are Berkshire Hathaway, Union Pacific, Peter Kiewit Sons' Inc., and Mutual of Omaha Insurance. Either one of these businesses would be a great start.
But those four aren't the only big businesses that can get your career rolling. They also have C&A Industries, Home Instead Senior Care, Werner Enterprises, Farm Credit Services of America, Radisson Hotels, and HDR Engineering. As you can see, Omaha can offer employment in many different industries.
Article continues below headlines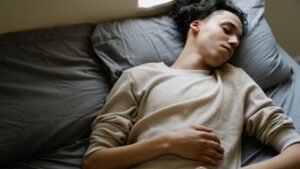 ---
With the size of Omaha, you can also expect the food and beverage industry to offer employment as well. You will also have your choice, if need be, with some of the usual suspects such as Amazon, Target, and Walmart.
Although Des Moines is the state capital of Iowa, size alone says they will have less to offer. They have one Fortune 500 company calling Des Moines home and that is the Principal Financial Group. They do, though, have plenty of other big businesses which include MercyOne, Ppw Holdings, Meredith, AMCO Insurance Company, MidAmerican Energy, and Kemin Industries.
Des Moines is also going to have the usual lineup of businesses with Amazon, Target, and Walmart. As they have stated in the Des Moines Register, they don't have a job shortage, they have a people shortage. Work should be easy to come by.
Of course, if you are planning such a move, it would be smart to already have something lined up before you blew into town. The only reason Omaha would get the nod in that respect is for the simple fact they are a much larger city.
CRIME RATE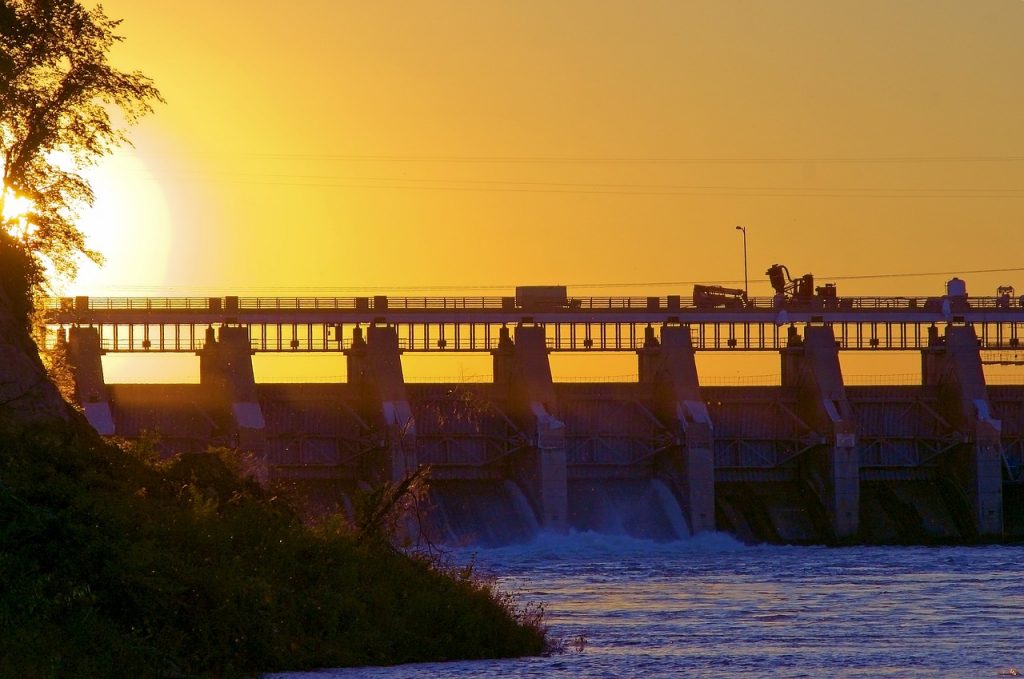 Just how safe is the city you currently live in? Is your crime rate through the roof or are the numbers steady? Crime rate can easily be a tipping point for a city, especially if you are looking at a possible move.
The crime rate numbers we get come from the FBI's National Incident-Based Reporting System via AreaVibes. The reported number percentages are based on city population and national averages.
In the big city of Omaha, they reported a total of 18,279 crimes. On the large scale, this is 62% higher than our nation's average. Of those, 15,247 were property crimes. These include burglary and theft. This number is also 62% above average. The remaining 3,032 were violent crimes that included assault, rape, murder, and robbery. This was 63% higher than the national average.
Unfortunately, the smaller city of Des Moines' numbers was not any better. They reported a total of 9,917 crimes. 8,400 were property crimes, a 99% rise over the national average. The 1,517 violent crimes represent an 82% higher average.
While nowhere on the level that we have seen in some of the cities we have compared in the past, they should be something worth considering. Would the raised numbers stop you from a possible city change?
COST OF LIVING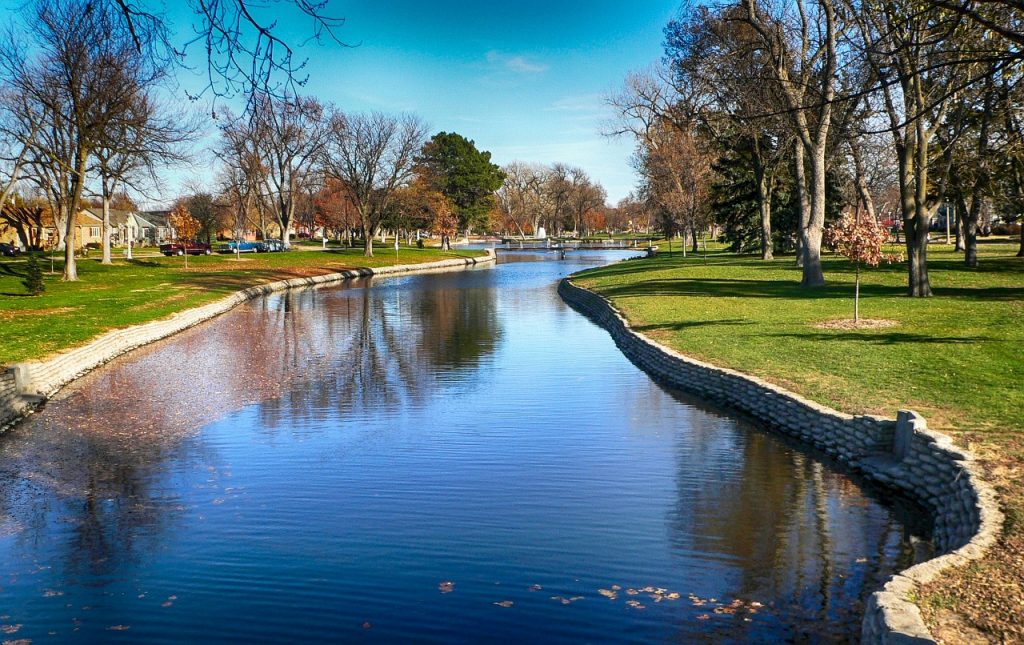 Along with the crime rate, the cost of living is another important factor in where you may want to live. If you have a solid job, then you may like the numbers from both cities.
As far as housing numbers are concerned, both cities look to be very affordable. What we have seen in numerous comparison cities is the same thing we see here. The rental market in one is better while the home purchase price is better in the other.
According to Nerdwallet, a 2-bedroom apartment in Omaha is going to cost you a little over $1,000 a month. But in Des Moines, you will pay $677. Now, if you are wanting to buy a house, the median price for a 3-bedroom, 2-bath in Omaha will set you back around $294,500. This same home in Des Moines will run around $319,560.
The housing costs aren't the one costs that need to be considered. You also have food costs, healthcare, utilities, and even entertainment. Both cities run pretty much even in all categories. Seems if you are on a budget, your money can go a long way in either city.
LIFESTYLE & CULTURE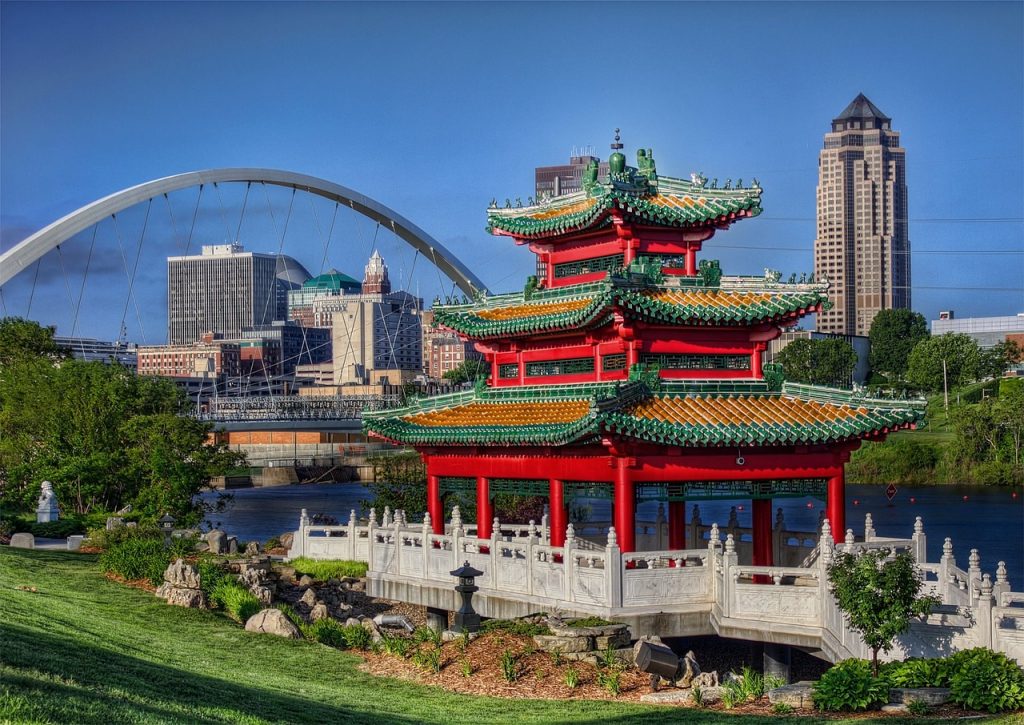 When you have a city that doubles in size over another, it stands to reason there would be more to do in the bigger city. This is true with Omaha and Des Moines.
As the bigger city, Omaha has plenty to offer families of all shapes and sizes. In downtown Omaha is the Old Market District. Here you will find a variety of historical buildings that are surrounded by cobblestone streets. You will see that the Old Market District is a great place to wander around and you will also find the city's best cafés and restaurants in this area.
If you are looking for a little more about the city's history, you can visit the Durham Museum or the Joslyn Art Museum. There is also the First National's Spirit of Nebraska's Wilderness and Pioneer Courage Park that is a wonderful outdoor attraction. For shows and concerts, there are the Orpheum Theater and the Holland Center for Performing Arts.
There are also things to do for the little ones. You can let them run wild in the Omaha Children's Museum. They can also check out the trains at Kenefick Park.
Omaha also has a wonderful nightlife. They offer over 190 venues that include indie music spots such as The Slowdown and The Waiting Room. They also have enough breweries, wineries, comedy clubs, and karaoke spots to keep you entertained.
Unfortunately, the one thing you will not find in Omaha is professional sports. What they are high on, though, is the yearly College World Series that the city has hosted since the 1950s.
What you won't get in Des Moines is an overabundance of entertainment. What you will get is a nice small-town feel. For many, that is all they need.
Des Moines is considered one of the faster-growing cities in the Midwest and their downtown is starting to show. Their downtown Famer's Market is ranked #2 in the country and has its sights on taking over the top spot.
If you are into food, Des Moines has eateries galore. They serve burgers zombie-style at Zombie Burger and ramp up the class factor at Steak De Burgo. If you are thirsty, their two biggest tap rooms combine to offer over 340 beers on tap.
If you prefer more outdoor entertainment, Des Moines has over 800 miles of biking trails. Kids will love the Adventure Park as well as the Science Center of Iowa and the Blank Park Zoo.
For those who need to get their shopping fix, Des Moines also has the Jordan Creek Town Center. Des Moines may not be big, but they do have plenty to offer.
THE CONCLUSION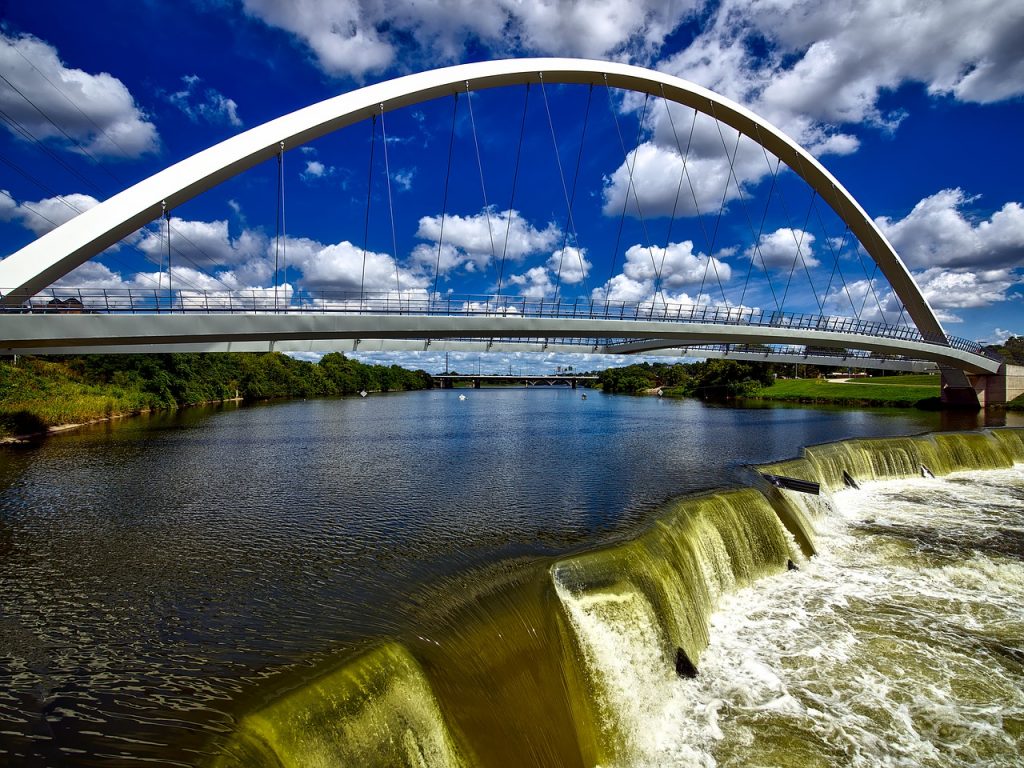 For what it's worth, you can't go wrong with either city. Omaha boasts a larger population, allowing for more entertainment options, but if you like your city with a small, hometown feel to it, Des Moines fits that description.
Each city's cost of living scores major points. Nothing about them looks to break the bank, so if you have good employment, you can thrive. Although the crime rates are elevated to a point, they don't appear to be unmanageable or something that might put you off.
The weather doesn't even seem to be much of a factor, although the occasional tornado or two may cause some concern. But if you like four seasons, you will get all four in both Omaha and Des Moines.
The Midwest offers numerous great cities. You just can't get much better than Omaha or Des Moines.