Olive Garden's parent company, Darden Restaurants, reported first-quarter net sales that were lower than what was initially projected, but the company is hopeful for a rebound next quarter.
When you hear the word Olive Garden, most are automatically taken away to thoughts of blissful moments of the famous breadsticks with a side of alfredo sauce, amazing soup, its signature salad, and that moment of "say when" to the downpour of grated cheese. Most would not stop to consider Olive Garden has dropped in consumer demand, especially for those with household incomes of $50,000 or less annually. A once-considered, affordable, tasty Italian restaurant for romantic dates or family outings, now has its parent company, Darden, scratching its head for ideas on how to continue to maintain costs and profit margins for the rest of the year.
Yesterday, Darden Restaurants, the parent company of Olive Garden and Longhorn Steakhouse said its combined net sales for the fiscal first quarter were short of Wall Street's expectations according to news directly from CNBC. Darden Restaurants reported mixed results but were optimistic by the 2023 outlook numbers based on predictions inflation will cool off and consumers will once again dine out for Italian food at Olive Garden or a perfectly cooked steak at the Longhorn Steakhouse. 
Olive Garden has strategically tried to draw in customers by pricing fan-favorite menu items below its rival's listed menu prices and limiting how much of the current rising costs of inflation would be passed down. The first quarter results are reflecting Olive Garden menu prices were up by 6.5%, which continues to trail the total rise of inflation which is at 9.5% currently. On the company conference call yesterday, CEO Rick Cardenas stated inflation is still weighing on customers and primarily on those in households with a total annual income of $50,000 or less.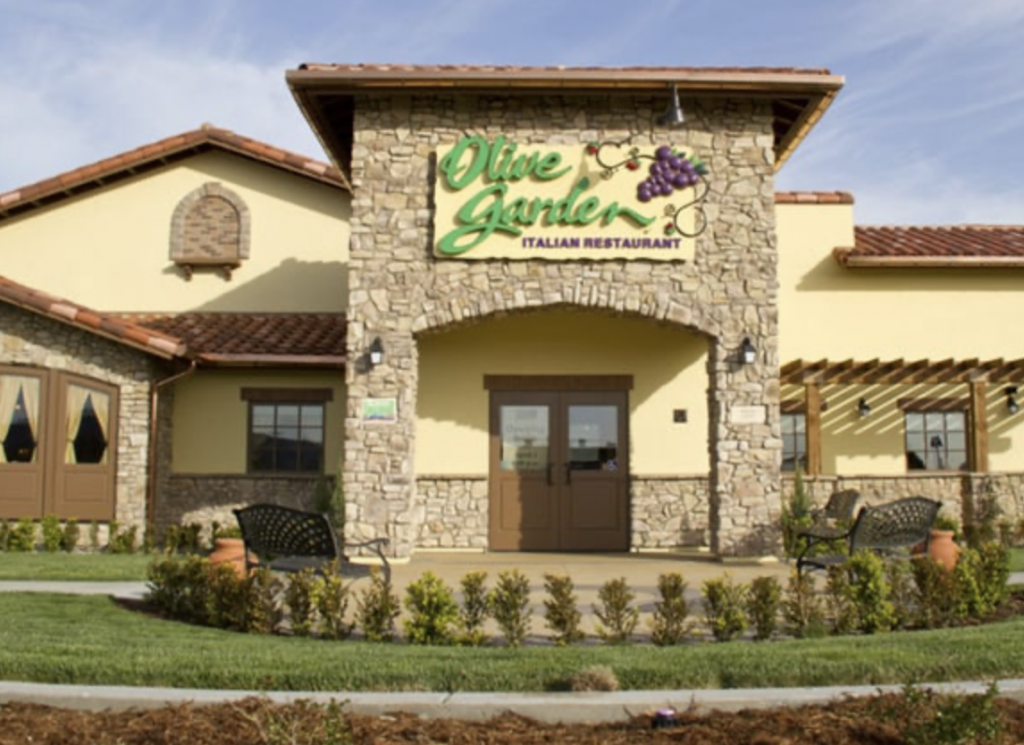 Cardenas continued on, "We're seeing a little bit of change in behavior from that consumer, but not huge". Sadly, inflation is not only weighing on the pocketbooks of Olive Garden customers but on the parent company's total operating profits. Just like other major restaurants and retail chains have experienced this past year; Darden's beverages, food costs, and employee labor jumped up compared to this time frame a year ago.
Additionally, The company's shares dropped by more than 4% in the most recent trading figures. For its 2023 fiscal, Olive Garden's parent company is expecting earnings per market share from operations of $7.40 to an increase of $8.00. These figures are calculating inflation continuing to rise 6% by the end of this year. Olive Garden and Longhorn Steakhouse made adjustments to menu pricing to offset the spike in the rising costs due to inflation in the first quarter but are hopeful the distance between these higher costs and its menu items will shorten in the next six months. 
The parent company of Olive Garden, Darden is also projecting total revenue of $10.2 billion to $10.4 billion by end of the year with the same store forecasting a positive growth of 4% to 6%. These calculations and expectations are also taking into consideration the opening of 55 to 60 new Olive Garden locations by the end of next year. If Darden's facts and figures are off, the offset of the continued increase in the cost of living will end up being passed down to customers.