Oculus vs Vive, find out which headset offers the best virtual reality experience.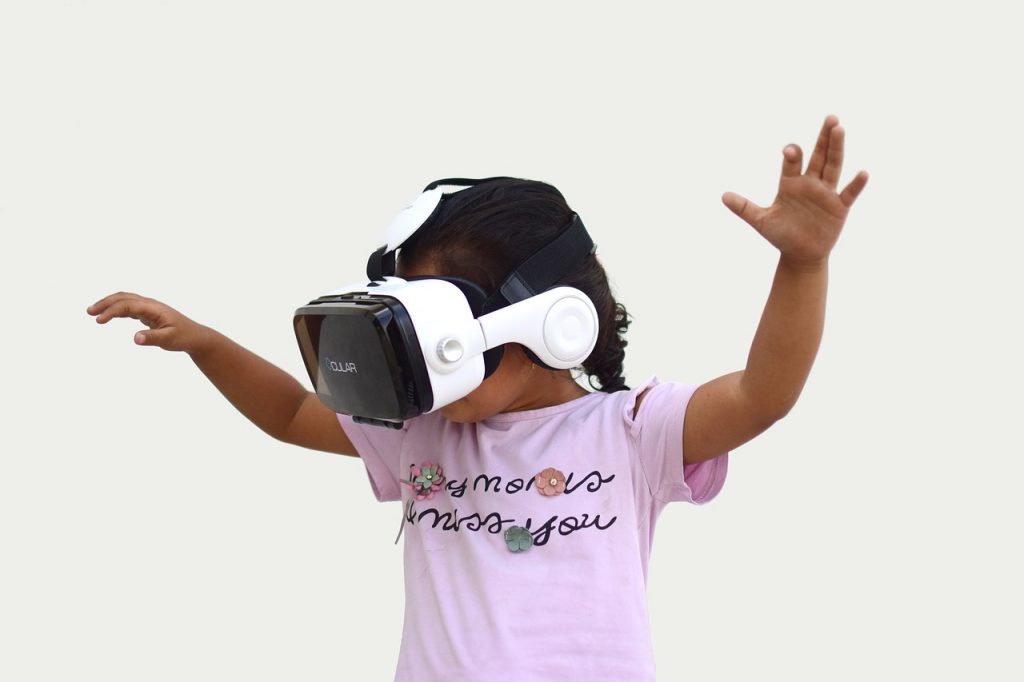 Over the past few years, VR headsets have become most impressive. They offer plenty of ways to immerse oneself into new worlds. They allow you to move freely in your exploration while feeling the large-scale environment that your game provides. Two of the more impressive VR options are the Oculus and Vive but is one better than the other?
Back in the day, a VR experience would be taking your smartphone and connecting it to a headset. As an introduction to VR, they were a solid start. The games were fun and somewhat technically impressive, and they were a great way to build public excitement's desire to see and do more.
After a bit of a lull surrounding the VR technology and available games, a few companies decided to go all in – Oculus and Vive being two of the better ones. Now, VR gamers can enjoy advanced tracking and 6DoF (six degrees of freedom) so your movements are now translated accurately into a game, allowing you to feel like you are truly there.
No longer the simple plastic headset with an annoying, uncomfortable head strap, these new VR headsets are designed for comfort. One thing you will see rather quickly, though, is just how demanding these new headsets can be. By that, we mean what type of hardware you will need to run some of these VR games.
If you are serious about your VR experience, you may need a serious PC gaming computer that can crunch pixels and have a refresh rate that screams speed. Thankfully, there are other models where such power is not necessary. There are some models out there that can run on not-so-speedy machines and there are even some that will give you a nice experience without having to use a separate machine.
What we are trying to say here is that choosing a VR experience can be a little more difficult than you may think. There are enough options out there that finding the right one could be tricky. This is why we are taking two of the best – Oculus and Vive – and pitting them against each other so you will know which one comes out on top.
OCULUS QUEST 2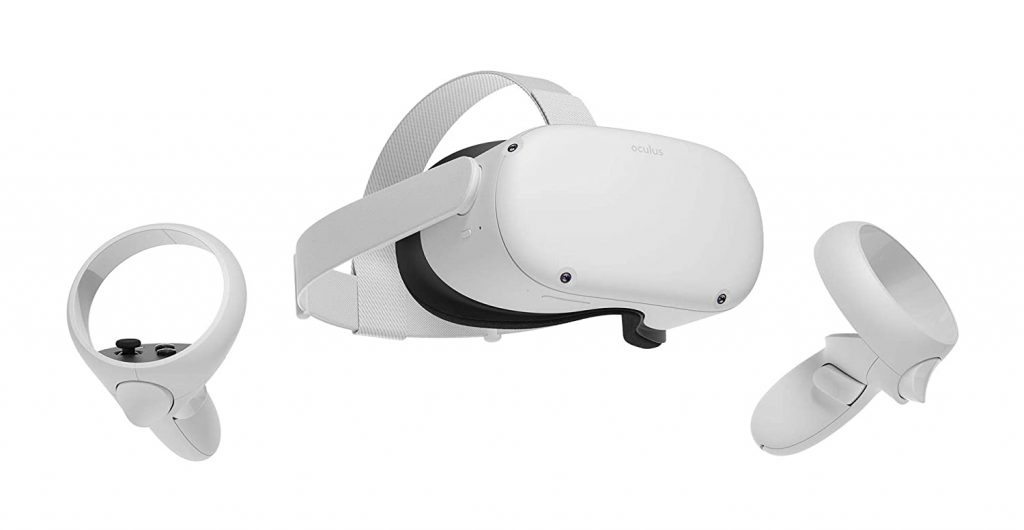 Routinely considered to be the best VR headset on the market with a price that is agreeable just about anywhere, especially given how impressive the flexibility with this headset truly is. The Oculus Quest 2 promises to give you a phenomenal experience and it delivers.
There are plenty of reasons why this Oculus is considered a top dog. First of all, it delivers a clean, crisp 1,832 x 1,920 resolution per eye. No longer will it look like you're viewing things through a window screen. The refresh rate is similar to the original Rift at 90Hz, but it's smooth and Meta aka Facebook (the new owner of Oculus) is testing out faster refresh rates for those who demand more.
Another impressive feature with the Oculus Quest 2 is the fact that you can have an amazing standalone experience as the headset runs on a Qualcomm Snapdragon XR2 chipset or you can link this bad boy up to a screaming gaming PC for an experience like none other. You can even do this by wired connection or wireless.
You are going to get 100 degrees of field of view and tracking will be 6DoF. Better yet, and as mentioned, the price is very reasonable.
PRICE – $364 for 128GB on Amazon. $399 for 256GB on Amazon.
VIVE COSMOS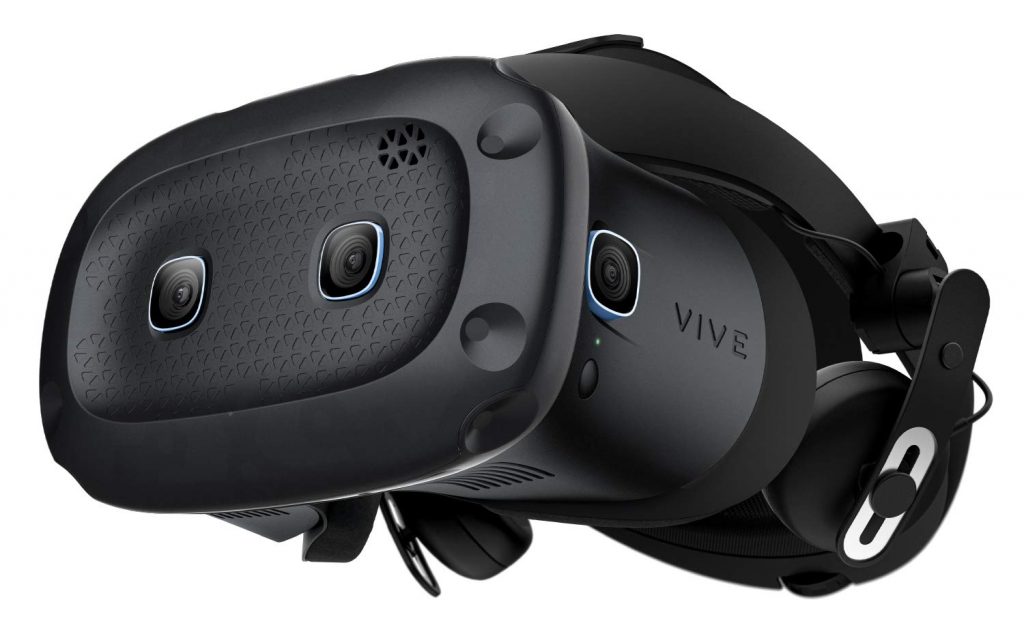 HTC got into the VR game a few years back with its introduction of the first-generation Vive. Since then, they've stepped up their game tremendously and their newest headset, the Vive Cosmos, is a true indicator of just how serious they are.
First off, they offer 1,440 x 1,700 resolution per eye. It is a major increased bit of sharpness from their earlier models, making them quite an attractive headset. They too also offer a smooth refresh rate of 90Hz.
The headset comes equipped with a very comfortable halo-style headband that makes wearing and taking it off easy. The headset also comes with attached headphones for spatial audio. Instead of the older wands for game control, the new Vive Cosmos has kicked those to the curb in favor of the newer controller-like style that many of the new VR systems use.
What truly separates this headset from most of the others, though, is the support from HTC's official Wireless Adapter. This adapter delivers a solid high-fidelity, low-latency stream of VR products so "wired" is a thing of the past.
Also, with the Vive Cosmos, you will have your choice of three different models – the Cosmos Elite, XR, and Play. All three have different tracking and camera setups and they also have different controllers.
PRICE – $549 on Amazon.
OCULUS RIFT S

Oculus also has the Oculus Rift S which is set specifically for a PC connection. You are going to have more cables to connect, and the refresh rate is a bit slower at 80Hz, but you are going to love the 110-degree field of view it provides. You will also dig the 1,280 x 1,440 resolution it provides. Unlike the original Rift, the Rift S uses an inside-out tracking system, so you won't have to deal with the fuss and muss of setting up external cameras.
VIVE PRO 2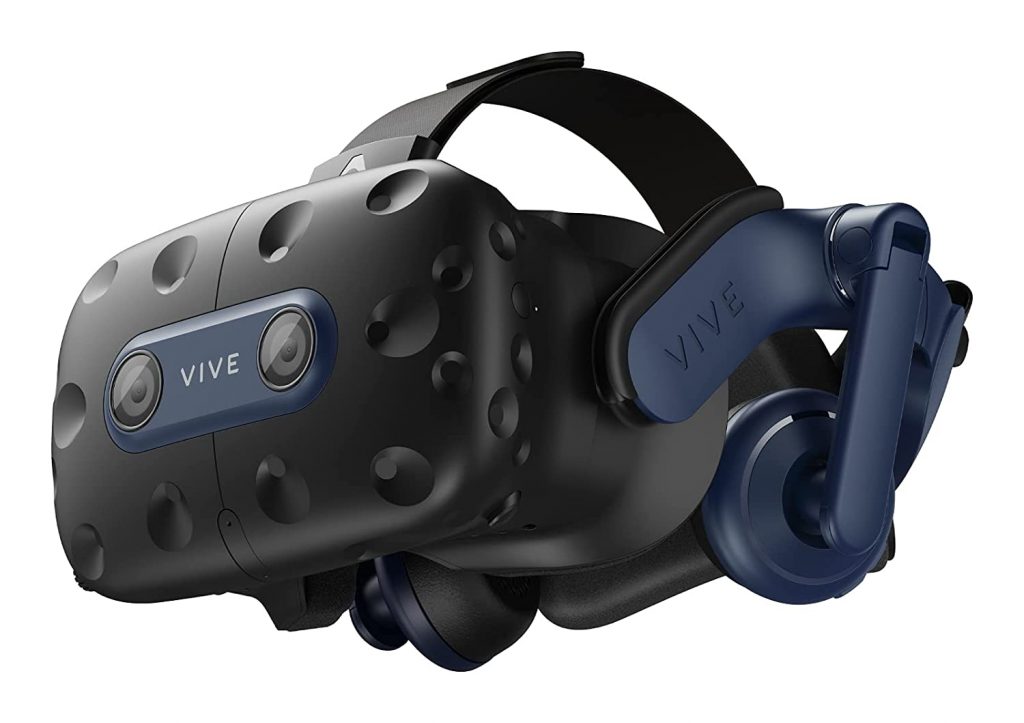 Vive, on the other hand, also has the highly regarded Vive Pro 2. This unit is much more expensive and truly meant for the serious VR gamer. You will get 2,448 x 2,448 resolution per eye for a stunning view. With a refresh rate of 120Hz and a 120-degree field of view, this is one serious headset. The price is serious as well, so be prepared for the sticker shock.
THE CONCLUSION
We are going to let the people decide on this one and clearly, the Oculus Quest 2 comes out on top by popularity and price. It is a solid VR headset with so much to offer with its very manageable price tag.
But don't go to sleep on the Vive Cosmos. A solid option if you don't go the Oculus route, you will be just as pleased with what Vive has to offer. Of course, if you have the cash to spare, the Vive Pro 2 will have you smiling as well.
---