An uptick in crime in New York City has caused the mayor to enact a policy that requires individuals wearing masks to remove them upon entering a store.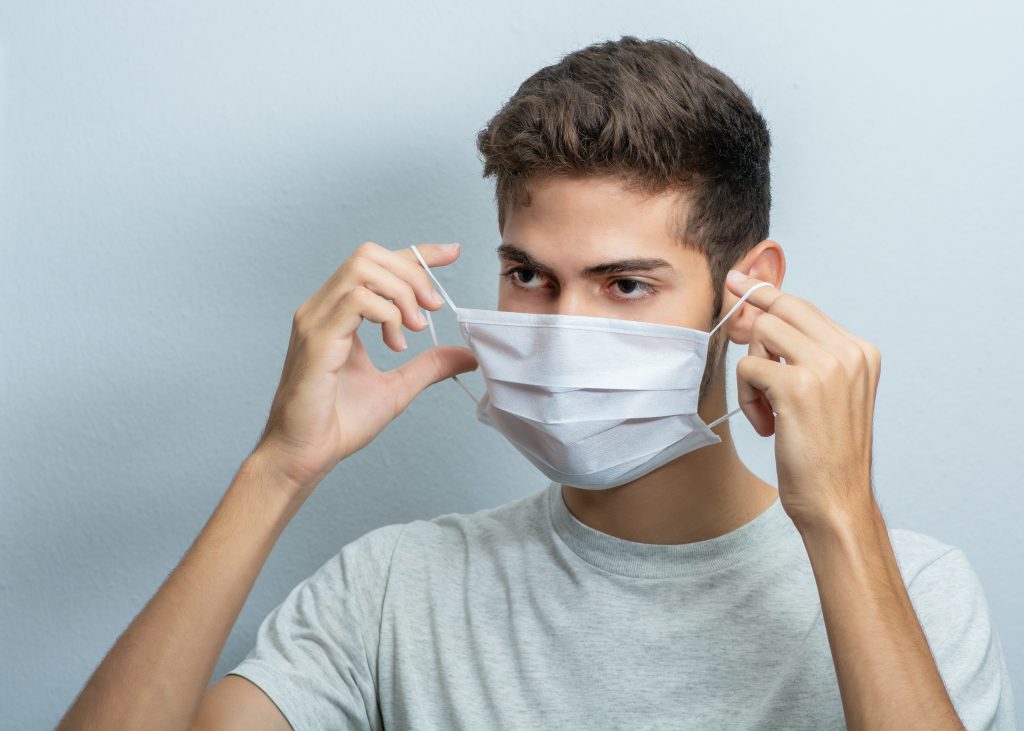 During the early days of the Covid-19 pandemic, New York City was one of the leaders in instituting mask-wearing mandates when inside public spaces. New York City was one of the hardest-hit areas in the beginning and emergency services were completely overwhelmed by the number of infected patients. Now in a complete about-face for the city they are asking for citizens of the city to remove their masks when entering an indoor public place of business.
The city has seen a dramatic uptick in robberies in 2022 with the yearend total at 17,411 which is about a 21.57 percent increase over 2021's total of 13,831. The mayor and law enforcement officials are concerned for the safety of deli clerks and bodega workers in the city, as most of the robberies are carried out by mask-wearing perpetrators. To be clear they are not asking people to remove their masks for the entire duration of time they spend in the store.
They are asking that a customer pull down their mask to show the shopkeeper their face as well as allow the store security cameras a chance to capture their face. This way if someone enters the store and refuses to do this it would tip off the clerk that a potential robbery might be about to occur. According to NPR quoting New York City Mayor, Eric Adams as saying, "When you see these mask-wearing people, oftentimes it's not about being fearful of the pandemic, it's fearful of the police catching them for their deeds."
Prior to the pandemic, this issue always seemed to come up around Halloween. Customers would enter a store wearing a mask or have their faces painted which led criminals to take advantage of the celebration and to be able to disguise their intentions and blend in with ordinary customers. NYPD Chief of the Police Department Jeffrey Maddrey echoed the mayor's sentiments about the importance of temporarily removing your mask when entering a public place of business calling it a "commonsense approach." 
The announcement of this new policy has opened the floodgates of criticism of city leaders. NPR quotes journalist Kemberly Richardson of ABC 7 as saying, "The whole mask thing, in this case, it seems kind of silly." The president of the United Bodegas of America, Fernando Mateo quipped back, "It's not silly, Kemberly. This is real," making sure she understood that this policy is aimed at keeping workers alive.
There is an active case of an unidentified man who recently robbed four stores across several boroughs, and during one of those holdups, the clerk on duty was killed because of the robbery. The mode of operation was the same in all four cases. The man arrived on the scene riding a dark-colored scooter, wearing a white full-bodied Tyvek suit, and sporting a dark-colored face mask.
Matthew Cortland, a New York City lawyer who specializes in the areas of disability law and healthcare is outraged by the new policy.  He expressed that any rule that is forced on an immunocompromised individual that requires them to remove their facemask violates the federal Americans with Disabilities Act and New York State Human Rights Laws. He is urging people to push back on this policy as he believes it is morally repugnant and an unlawful policy initiative.
---