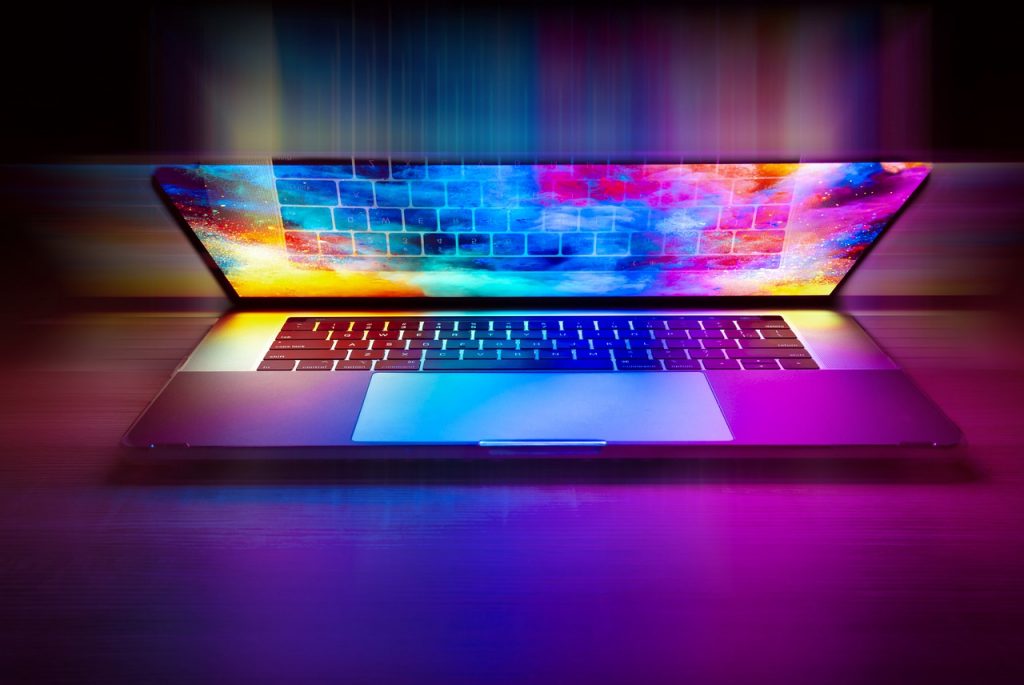 When Apple first announced its new M1 Max chip at their Apple Unleashed event, the immediate thought revolved around one thing – is Apple jumping into the portable gaming business with its newest lineup of Macs? The reason for this thought is that Apple's M1 Max chip inside the newest Macbooks is one impressive beast. So impressive that Intel's CEO, Pat Gelsinger, stated he wanted to win back Apple's business (Intel used to provide the chips for Apple's MacBooks before they started manufacturing their own) by making better products.
"Apple decided they could do a better chip themselves than we could," he said via Macworld. Then he concluded with the obvious, "And, you know, they did a pretty good job." Apple introduced the M1 chip a year ago to its base lineup of Macbooks and iMacs and at the time this was considered ground-breaking. It offered performance that rivaled even the top Intel laptop chips and apparently it was only using a fraction of its power. Most reviewers at the time considered Apple's move to building its own powerful chip a great move and the chip itself just the tip of the iceberg.
Apple's next step was the two-for-one upgrade at their Unleashed event. They introduced the M1 Pro along with the M1 Max. The M1 Pro takes everything the original M1 offers and doubles it. This means its high performance allows for the Macbook's CPU to go from four cores to eight cores. The GPU cores double from eight to 16. The memory bus width moves from 128-bit to 256-bit, and memory has doubled from 16GB to 32GB.
It is with the M1 Max that Apple gets serious about its MacBooks. It offers the same CPU as the M1 Pro but it doubles the GPU again from 16 to 32 cores. Memory jumps from 32GB to 64GB and it also kicks up the memory bus and bandwidth to an amazing 400GB/sec. Also impressive is the media engine, which is twice as fast as the one found in the M1 Pro.
What this basically boils down to is that Apple has taken what equates to a PlayStation 5 and jammed it all into a 14-inch device that will also give 17 hours of battery life. Impressed? Some are very impressed with what Apple has been able to pull off with the new M1 chips that they have implanted in their newest Macs. But is it enough to go all-in on the gaming arena?
Well, one thing that holds it back from this is that Apple GPUs don't have any sort of ray tracing acceleration hardware, something gamers are fond of. The design of the Mac doesn't and never has been earmarked for gamers. Yes, it is one powerful laptop, and yes, with the new chips it brings itself much closer to what gamers crave, but a full-on gaming laptop?
Apple didn't speak of gaming during its Apple Unleashed event. That shouldn't come as a surprise as taking a quick peek at Mac's gaming library and it'll be just that – a quick peek. Apple doesn't offer a large library for serious gamers.
For the foreseeable future, it doesn't look like Apple has any designs on changing that. So, the recommendation here would be, if you're looking to purchase the newest Macs that have the new M1 Max chip, don't buy it for gaming. The lack of a solid library should be a concern and although the M1 Max will allow for some nice results, the Mac is not built for hardcore gamers. Not yet at least.