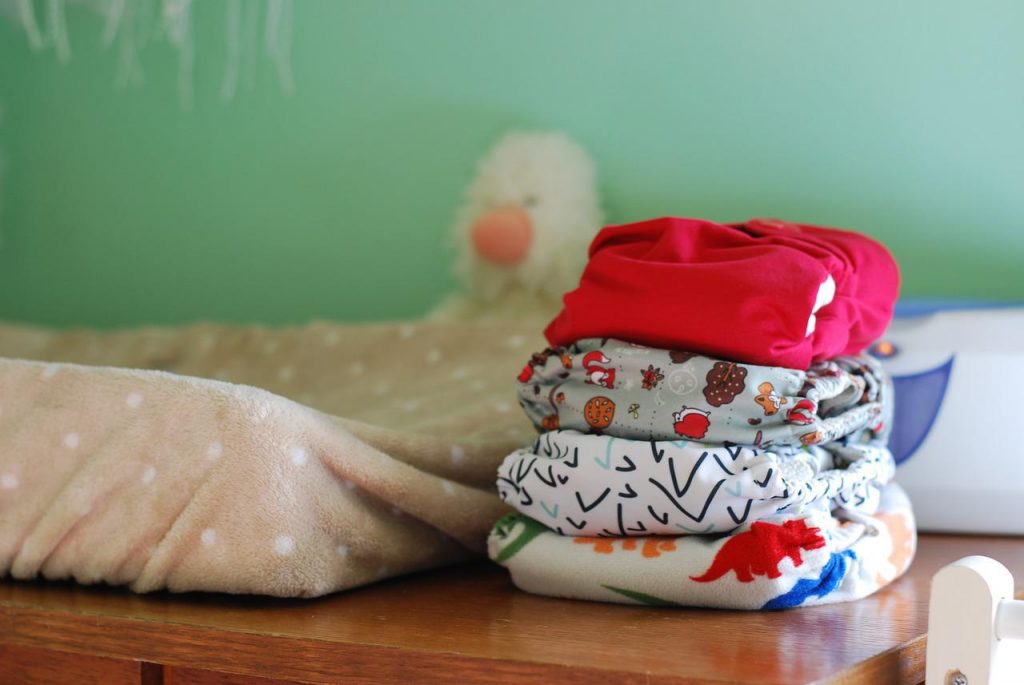 Have you ever purchased baby diapers and wondered if there was a more ornate, ostentatious version? Thanks to Gwenyth Paltrow and her controversial brand Goop, you might be able to get your hands on luxury diapers in the near future. An ad for the opulent product was released last Wednesday, sending the internet into a frenzy.
On Goop's Instagram, an ad showing off luxury diapers instantly went viral last week. The newest product from health and beauty mastermind Paltrow described the audacious venture in detail. Apparently marketed as The Diapér, the luxury product is a disposable item lined with "virgin alpaca wool" and adorned with amber gemstones. Though Gwenyth Paltrow has shocked audiences with previous products, the internet was still taken aback by this perplexing business venture.
While the internet took luxury diapers seriously, the ad has been reported to be a farce. The Goop Instagram ad was a purposeful PR stunt, attempting to expose the absurdness of high tax rates on disposable diapers. Even if Paltrow wanted to highlight certain states' unusually high diaper tax, Goop had released unconventional products before, making it seem like The Diapér was an actual item. Paltrow's history of wild ventures made the general media believe that luxury diapers were the newest direction for Goop. Take a look at the false luxury diaper ad below.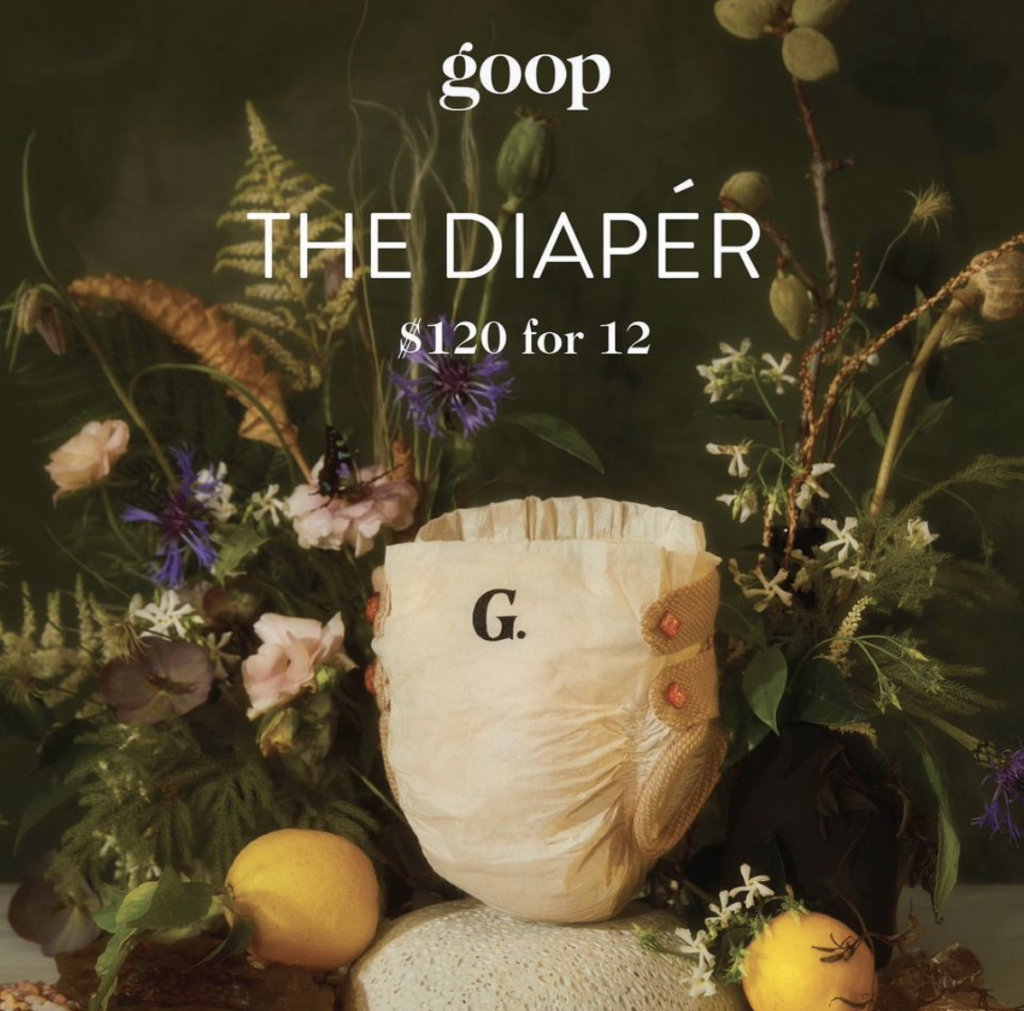 Luxury diapers would obviously be a satirical move for most skincare and beauty product industry businesses. But for Gwenyth Paltrow and her eyebrow-raising company Goop, weirder products have been previously advertised and sold. A few years back, Paltrow made headlines for crafting jade eggs that women could stick inside themselves to balance hormone levels and bladder issues. Gynecologists have repeatedly debunked Paltrow's claims, but the eggs are still sold today.
Due to Goop's unsubstantiated medical products, Paltrow was slapped with a $145,000 fine from the state of California in 2018. A team investigated Paltrow's health and beauty company and discovered that many claims they made about these eggs' healing properties were bogus and scientifically inaccurate. The Orange County District Attorney's Office reached a settlement with Paltrow, which needed her to pay thousands of dollars in fines and pay back any customer requesting a refund. Because of Goop's history of releasing outlandish products, it's no wonder the internet was convinced that these luxury diapers were real.
As the Goop luxury diaper ad circulated through the media, it was clear that many believed the product would be released tangibly. It wasn't until a PR company working with Paltrow started emailing news publications that The Diapér was a satirical product that the consensus changed. These press statements included that Paltrow created this false ad to bring light to a taxation issue in the country. Goop collaborated with a nonprofit diaper bank called Baby2Baby to raise awareness for these high tax rates.
Sadly for Baby2Baby, working with an unconventional personality like Gwenyth Paltrow ultimately hindered the message. Since most people believed these luxury diapers would become a genuine phenomenon, no one understood the joke or realized that the ad had cultural significance. Though much of the satire was lost in translation, Baby2Baby's nonprofit work will hopefully receive some needed attention from the extensive press.