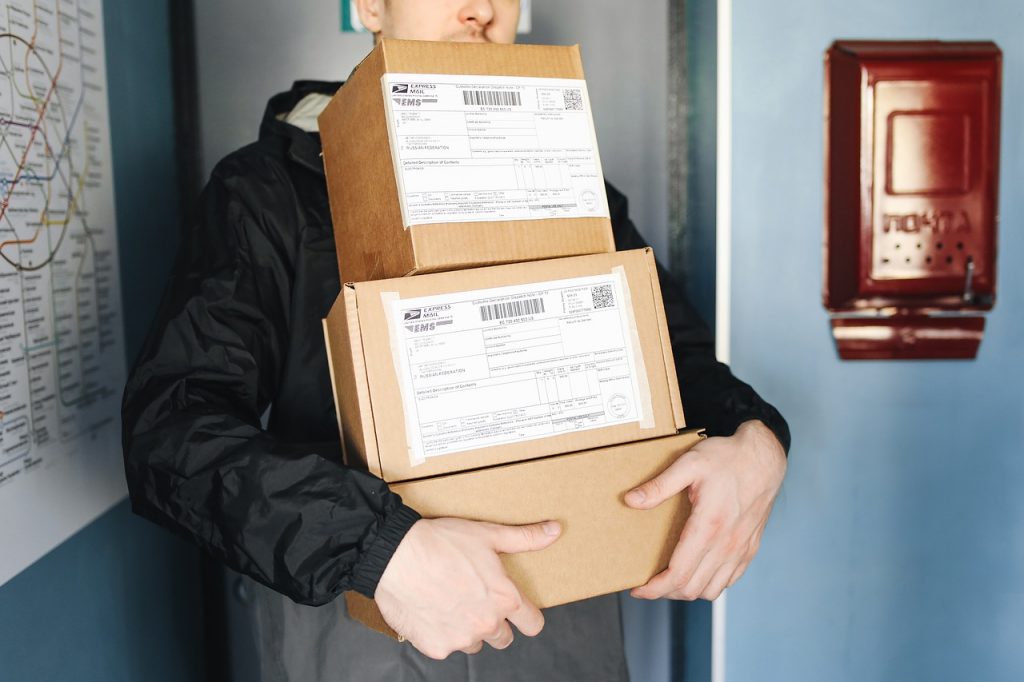 After most of the United States has been battered by the epic winter weather that ensnarled holiday travelers at airports, on highways, and every other way they were trying to get to their loved ones for the Christmas festivities. The storm has created major logistical issues for all the delivery services in the nation to be able to meet the original delivery time frames for your packages. If you were one of the holiday shopping procrastinators that waited until the last minute to purchase your gifts for your loved ones instead of the gift being a Christmas present, it looks more like it's going to be a Happy New Years' present.

The winter storm that has paralyzed vast areas of the nation is already being credited with 47 deaths while burying parts of Western New York with over three and a half feet of snow. According to CNN Business, "UPS said it had service outages in 898 zip codes across four states Monday, and FedEx continues to expect delays throughout the day." The most affected states of Michigan, New York, Indiana, and Ohio were advised via UPS website that no pick-ups or deliveries would be made in hundreds of postal zip codes.

In addition, UPS hubs in Louisville, Kentucky, and Rockford, Illinois, have been impacted by the weather event and have delayed shipping flights to those hubs causing a further backup of packages at other facilities. UPS is not the only carrier that is struggling to get its packages moving, Fed Ex has warned that they are working through substantial disruptions at their Memphis, Tennessee, and Indianapolis, Indiana hubs that are delaying their ability to get their deliveries out to their customers. Fed Ex, as well as UPS, have said it does have contingency plans in place for weather events such as this one, however they are still expecting delays to last through yesterday and that they are expecting to begin the catch-up process today and get those packages moving.

The US Postal service sent out a warning last Friday affirming that the storm was going to disrupt delivery in the days before Christmas and that they had to temporarily close post offices in the states of South Dakota, North Dakota, Minnesota, and Iowa. The United States Postal Service has also asked that residents in the affected areas clear snow and ice from pathways to their mailboxes to make them more easily accessible to the mailperson to help speed up their recovery efforts. Amazon has also reported closures of a few of its facilities which will disrupt the timing of their deliveries as well.

Mother nature has a way of always showing us that she is the boss of this planet, and when she creates a weather event, we are always going to have to sit back and overcome the obstacles that come with these levels of events. We can control a lot of aspects of our world, but she is always going to have the final word on when we can get our society back on track and our precious packages on our doorsteps. All the delivery companies are expected to be back to normal servicing by the end of this week, just in time for the New Year.

---