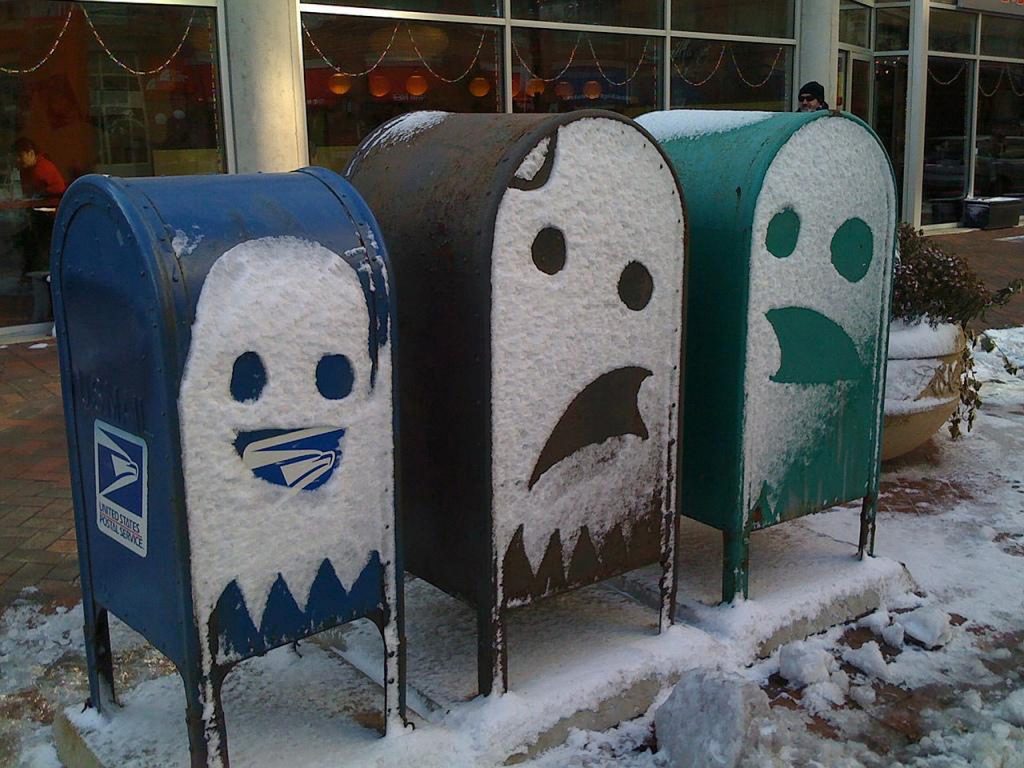 USPS, Amazon, and FedEx are collectively shutting down facilities nationwide. The shutdowns come unexpectedly and are occurring as a result of the effects winter storm Elliot had on the areas in its path. All closures are temporary; however, it is likely they will impact holiday deliveries still on the way to their destinations. 
USPS, Amazon, and FedEx have all issued their own warnings, alerting customers that deliveries of holiday packages will be subject to delays today and tomorrow. FedEx and USPS have reportedly experienced the most substantial impacts due to winter storm Elliot. In particular, FedEx facilities in Memphis and Indianapolis were heavily affected. 
As such, FedEx issued a statement that said packages scheduled to be delivered on Friday and Saturday would most likely be delayed until after the Christmas holiday. The impacts USPS felt are perhaps even greater than both Amazon and FedEx. A total of 89 post offices, mostly clustered in the midwest, have been temporarily shuttered. 
Post offices in South Dakota were the most severely affected. A total of 53 are currently closed down in the state. Just to the North in North Dakota, 20 remain closed. In Minnesota, Iowa, and Nebraska, five and six, respectively, are currently closed. But USPS, Amazon, and FedEx aren't the only package carriers experiencing difficulties at the hands of winter storm Elliot. 
In addition to USPS, Amazon, and FedEx, UPS is dealing with its own fair share of storm-related troubles. UPS detailed that both its air and ground services have been negatively impacted in some locations. The company noted that facilities in Louisville, Kentucky, and Rockford, Illinois are currently fielding storm-related issues and that packages departing those hubs would likely be delayed. 
USPS, Amazon, and FedEx, as well as UPS, have all said that they are doing the best they can to continue to service customers under the circumstances. Amazon highlighted that it would not reopen any of the facilities it closed until weather conditions have been deemed safe in those states. "We'll continue monitoring weather patterns and will reopen sites and resume operations when it's safe to do so," stated an Amazon spokesperson per ABC News. 
For now, USPS, Amazon, and FedEx are urging customers to be considerate and understanding. USPS asked customers to do their best to clear sidewalks and driveways so that postal workers can safely make deliveries when they are again able to. 
The impacts being felt by USPS, Amazon, and FedEx as a result of winter storm Elliot are not unique to their industry. Travelers trying to visit family and get home for the holidays are contending with stressors of their own as a result of the storm. Thousands of flights have been canceled in the last two days. 
Thankfully, many airlines put in place rescheduling strategies in order to get ahead of the cancellations. Travelers who experienced delays and cancellations will have an option with most major airlines to book an alternative flight free of charge over the next few days. And with USPS, Amazon, and FedEx all doing their due diligence to get back on track, there may still be some hope that folks awaiting packages will get them before Christmas. 
---