The largest adult playground, 4,000 square feet chock-full of libations, great food, and fun spaces to unwind, will have its grand opening in the Summer of 2024 in Tulsa, Oklahoma.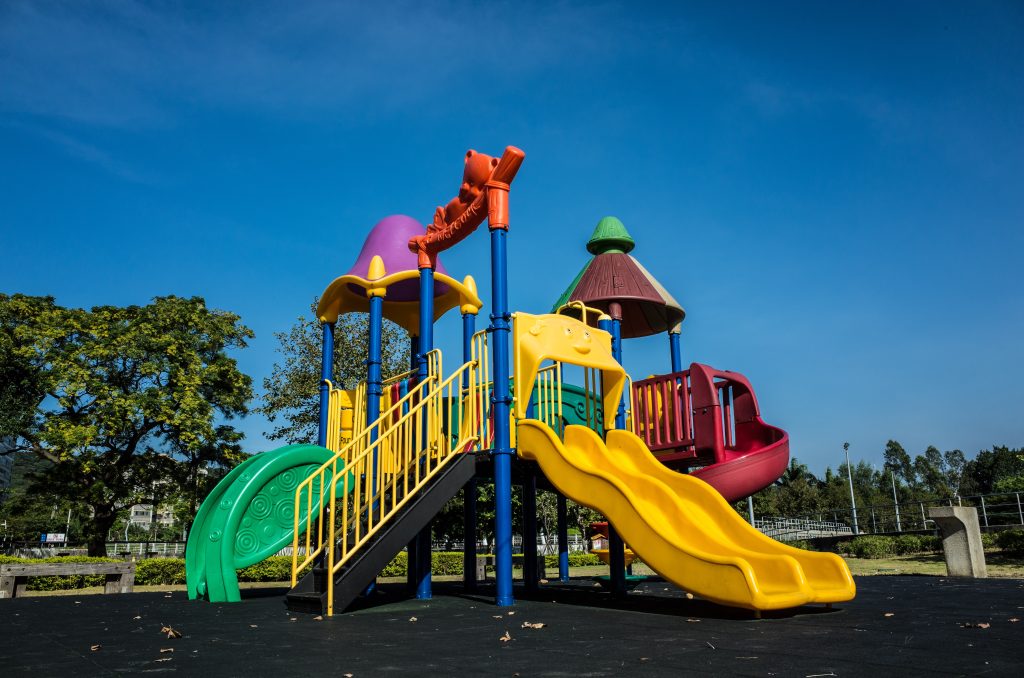 Hold on tight, folks! The world's largest adult playground is coming to one US state, and it's not what you think. This isn't a playground with swing sets and jungle gyms, no sir! This is an "adult playground," a place where grown-ups can let loose and have some good old-fashioned fun.
As first reported by local news source KJRH, downtown Tulsa is soon to be home to Oklahoma's largest adult playground, and it looks set to be quite the experience. According to Tom Pritner, the vice president of operations for Watershed Hospitality, the 4,000-square-foot space is slated for a summer 2024 opening. Pritner believes that the playground is a unique concept that was bound to happen sooner or later and commented, "We feel like it was a matter of time before someone came in and did what we are trying to do, so we figured might as well be first."
The new adult playground will also have several bars and places to eat, and it will be able to serve up to 1,000 people per day. The BBQ fare from the well-known Alley Cat Ranch food truck will be a big draw. At present and currently in operation, this food truck is serving as a temporary placeholder at the future playground, so if you're craving some delicious Tulsa BBQ with a Mexican twist while waiting for the project's completion, Alley Cat has you covered.
As of now, there is nothing like it in the area, and it is sure to be a huge success among adults who seek something different to do on a night out. Whether you're looking to catch up with old friends over a cold brew or trying to meet new people while playing a game of pickleball, or wanting to ride the Ferris wheel with your sweetheart, this adult playground has got you covered. 
While the world's largest adult playground in Tulsa may be a new concept for some, it's not the only one of its kind in the United States. There are other notable adult playgrounds throughout the country, offering grown-ups a chance to let loose and have some fun.
Perhaps the most well-known adult playground is Las Vegas. Known as the "Entertainment Capital of the World," Las Vegas is home to countless casinos, nightclubs, and shows, offering visitors a chance to indulge in their wildest fantasies. From Cirque du Soleil performances to celebrity chef restaurants, Las Vegas has it all.
Another popular adult playground is New Orleans, with its vibrant nightlife, live music scene, and famous Bourbon Street. The city is also known for its delicious food, with dishes like gumbo, jambalaya, and beignets attracting visitors from all over the world.
For those looking for a more laid-back adult playground, there's always Key West, Florida. This island paradise is famous for its colorful architecture, beautiful beaches, and relaxed atmosphere. Visitors can take a sunset sail, sample fresh seafood, or simply lounge on the beach with a good book.
No matter where you go in the United States, there's sure to be an adult playground waiting for you. From the bright lights of Las Vegas to the beaches of Key West, these destinations offer grown-ups a chance to escape from the everyday and have some good old-fashioned fun. So why not plan your next vacation to one of these adult playgrounds and let loose for a little while? After all, you deserve it.
---