One of the best ways to keep anxiety at bay while on a job interview is to prepare ahead of time.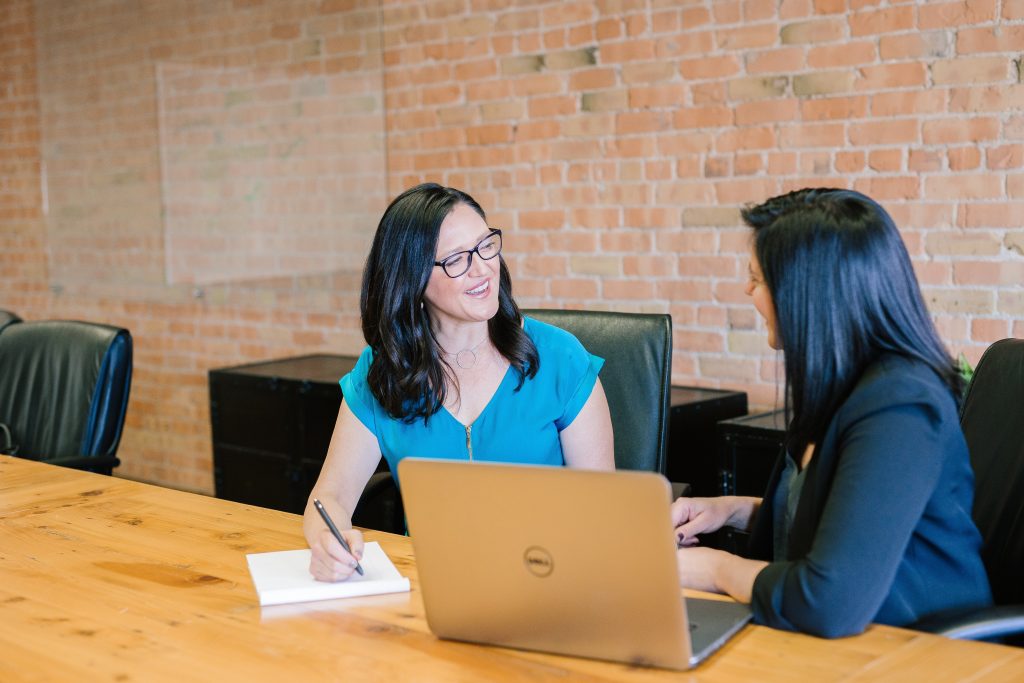 When you are sitting in a conference room at a company you have never been to before, you are waiting for an interviewer to arrive for your scheduled job interview, and you can feel your anxiety levels rising by the second. As an interviewee, it's your role in the interview to present the clearest and most true version of yourself to the interviewer so that they can make a good hiring decision if they feel you and the company are a good match for each other. When anxiety is ratcheted up it affects your ability to clearly communicate your thoughts which then impacts the interviewer's ability to make that solid hiring decision one way or the other.
A job interview can be one of the most stressful moments of your life because you know the gravity of the situation, and anxiety can ramp up very quickly. Whether you are interviewing for this job because it is what you have either worked and studied your whole life to do or if it is just a means to an end so you can make enough money to survive that is a lot of pressure to be under. In essence, this job interview is going to determine if you will be able to survive and validates your existence in society.
The root cause of why people don't perform well in the interview process is due to high anxiety levels. Poor communication of your prior skills and experience leads to the interviewer offering the position to a different candidate even though you may have been the perfect fit for the job. The person conducting the interview is not to blame for their decision because the reality is the answers you provided during the interview were substandard. Nobody would have been able to discern that you were the perfect fit for the role or that you were even marginally capable of meeting the expectations of the job.
The best remedy for reducing your anxiety during a job interview is to truly understand the purpose of what a job interview is meant to achieve. The purpose of that meeting is for the company to get to know who you are and see if your prior work experience, education, and skills are a good fit for a role in the organization they need to fill. You are at the interview to uncover whether the company about whether they have a cultural environment and benefits that agree with your needs as an employee.
If both sides agree, you can then form a mutually beneficial partnership by providing the work needed by the company with an agreed-upon compensation package. If you understand that it is okay for you to not agree with what the environment that they can provide for you and it is okay for them to feel like you might not be a good fit for their organization that will relieve a lot of the anxiety that can cause a poor interview performance. That skill is called composure, and when you are able to stay composed in a job interview your ability to clearly communicate improves, and then both parties can make the best decision for their interests.
NPR spoke with Cynthia Pong, the founder and CEO of Embrace Change, about job interviews, and she said, "It's a no-judgment situation, it's literally a problem-solving question. Is this a good fit? Is this a good match?" Going into job interviews with this mindset is a game changer.  It will assist you in staying away from common interview pitfalls of bouncing between collapse and posturing.
Those pitfalls cause you to downplay your skills and experience or you overcompensate by presenting a false version of yourself in which you portray yourself as a "know-it-all," that has an arrogant and out-of-control ego. Composure allows you to present your "true self," which in turn allows each party to accurately assess whether that role and working environment would be mutually beneficial.
---