Jack Daniels is suing VIP Products, a maker of pet toys, for allegedly infringing on its trademark with its "Bad Spaniels" dog toy.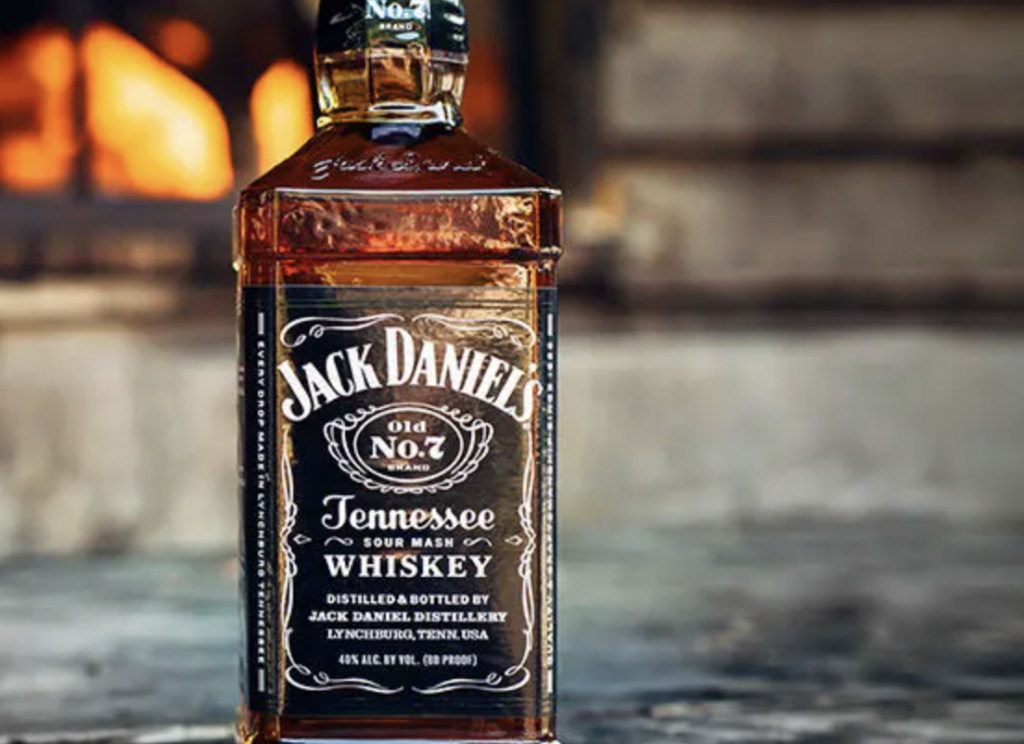 Jack Daniels says its brand is being harmed by a Silly Squeakers dog toy. Shaped and decorated like the iconic beverage maker's bottle, the chew toy features a spaniel on the label, alongside the name "Bad Spaniels." The vinyl bottle is manufactured by VIP Products, a company specializing in creating parodies of famous brands and turning them into pet gear.
Earlier this week, the legal team representing Jack Daniels told the Supreme Court that the toy "infringes on its trademark, confuses consumers, and tarnishes its reputation." And while the company enjoys good humor, it must put its customers first. The whiskey maker does not want people to associate the beverage brand with a dog toy.
The rebuttal from VIP Products argues that "Freedom of speech begins with the freedom to mock," NPR reports. The dog toy maker's attorney, Bennett Evan Cooper, said Jack Daniels is missing the point of their product. "There is no bottle of dog food being sold. It's a pretend trademark on a pretend label for a pretend bottle full of pretend content. The entire thing is a parody," he said.
Meanwhile, Jack Daniels aims to protect its licensed trademark and preserve its reputation. The company also stated that the lower court displayed poor judgment when it ruled that the Bad Spaniels dog toy was a "humorous and expressive work," safeguarding the firm from subsequent copyright infringement claims.
If the Supreme Court allows that decision to stand is allowed to stand, Jack Daniel's, says it creates a dangerous licensing precedent in which any trusted trademark can be used to sell questionable items like marijuana bongs. That trend could mislead customers and destroy goodwill, which takes years to create, in the name of fun and humor.
Trademark cases have been known to divide the Supreme Court. And based on the arguments heard from Jack Daniels and VIP Products, the Justice's pending decision remains unclear. While freedom of speech should be preserved, piggybacking off an existing brand for financial gain should not be allowed, no matter how "fun" the concept is.
Jack Daniel's is an iconic brand of American whiskey that has been enjoyed worldwide for over 150 years. The beverage is produced by the Jack Daniel Distillery, located in Lynchburg, Tennessee. It is one of the most recognizable brands in the world and has a rich history that helped to shape the entire whiskey industry in the United States.
Throughout each decade, the Jack Daniel's brand cemented its place in the alcohol market as a premium product. The iconic Tennessee whiskey has remained a staple in bars and homes, with sales consistently increasing yearly. The company has also expanded its range to include several new flavors, like Tennessee Honey, Tennessee Fire, and Tennessee Apple.
Jack Daniel's flavored variants are popular with consumers, especially younger folks looking for more diverse options in the alcohol market. The brand has also embraced digital marketing, launching several successful initiatives like the 2019 "Make it Count," which focused on encouraging people to make the most of every moment, a press release said at the time.
The company has also demonstrated a commitment to sustainability and responsible production. Jack Daniels has reduced their carbon footprint by using renewable energy sources and saving water in their production process.
---