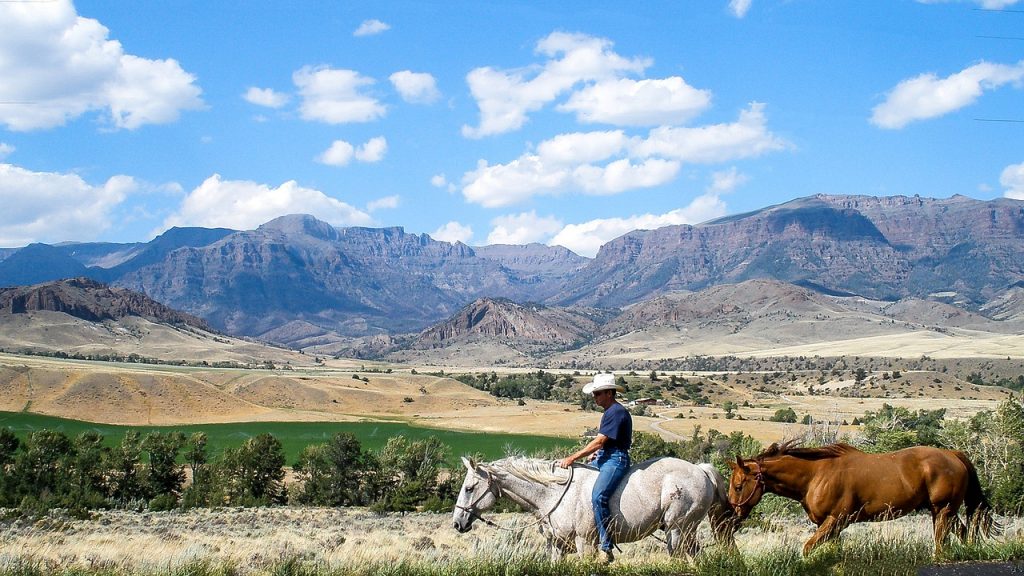 Montana is characterized by its vast expanses of untouched nature. The Treasure State, called that because of its wealth of gold and silver deposits, is brimming with soaring mountain ranges, rolling prairies, and rivers flush with some of the finest trout you would ever want to fish for. Montana is the physical embodiment of the song "America the Beautiful" and those who live there get to experience its sheer splendor each and every day. Helena and Bozeman are two cities in the state that encapsulate Montana's essence in some of the best ways possible.
Montana's capital, Helena, is an economically thriving city backed by its rich history and stunning visual landscapes. Bozeman is a bustling metro known for its fabulous food, abundant culture, and limitless outdoor activities to engage in. Each Montana locale is effortlessly emblematic of the state itself. However, because Helena and Bozeman are equally desirable places to abide, when considering a move to Montana deciding between the two could prove to be a formidable task if not almost downright impossible. Thus, we decided to put both Helena and Bozeman to the test. We compared each city to determine once and for all if Helena or Bozeman is best to call home.
DEMOGRAPHIC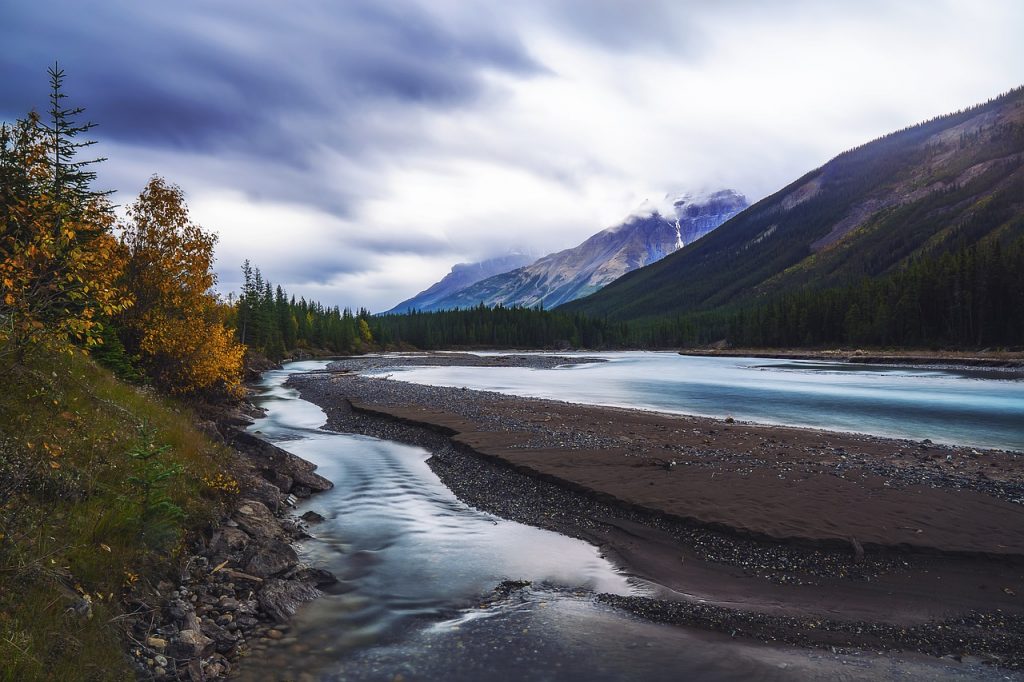 Looking at the specifics of any city's populous is an important thing to consider before making a move. The demographic of any one area can provide you with insight into just how well you would fit in there. Essentially, demographics can provide a snapshot of the lifestyle expectation you can expect to be immersed in and you can then take that snapshot and use it as a gauge to see how well it measures up with the kind of lifestyle you are looking to have.
Beginning with the state capital, Helena has a total population of 30,102 people. Of those individuals, 93.47% are White, 0.70% are Black, 0.57% are Asian, 2.58% are Native American, 2.26% are mixed race. Across all racial demographics, 3.2% of people are of Hispanic/Latinx descent. The median household income for singles living in Helena is $34,416, for families it is $50,018. However, it should be taken into account that there is a vast income disparity between the middle-range salary for males versus females. The median annual income for males in Helena is $34,357 but for females, it's only $25,821. The difference of nearly $10,000 is something that should be taken into account before settling down in Helena.
To further complete the demographical picture of Helena, Wallet Hub collected information on other revealing statistics. When measured up against 501 other United States cities, Helena ranked 426th in overall diversity. Informing its overall rank was where it placed in terms of socioeconomic diversity (103rd), cultural diversity (471st), economic diversity (86th), household diversity (202nd), and religious diversity (358th). Where Helena really shines is in its economic diversity, however, if you are looking to live in a place that ranks higher in terms of cultural or religious diversity, perhaps Helena wouldn't be the ideal place for you.
Shifting our purview towards Bozeman, that city clocks in at a population of 41,761 total residents. Of those who reside in Bozeman, 92.64% are White, 0.65% are Black, 2.47% are Asian, 1.53% are Native American, 2.2% are of mixed race, and 3.0% identify as Hispanic/Latinx across all races. The median income in Bozeman is $32,156 annually for singles and $41,723 for families. Again, salary figures indicate that males typically get paid more per year than females. The middle range yearly pay for males comes in at $28,794 whereas females only see $20,743 per year.
Consulting Wallet Hub's diversity data once again, Bozeman came in 454th place out of 501. The city came in 87th for socioeconomic diversity, 443rd for cultural diversity, 225th for economic diversity, 241st for household diversity, and 446th for religious diversity. Bozeman can be applauded for its socioeconomic stats but if you're looking for a place that is particularly religiously diverse opting to look elsewhere might be the better move.
CLIMATE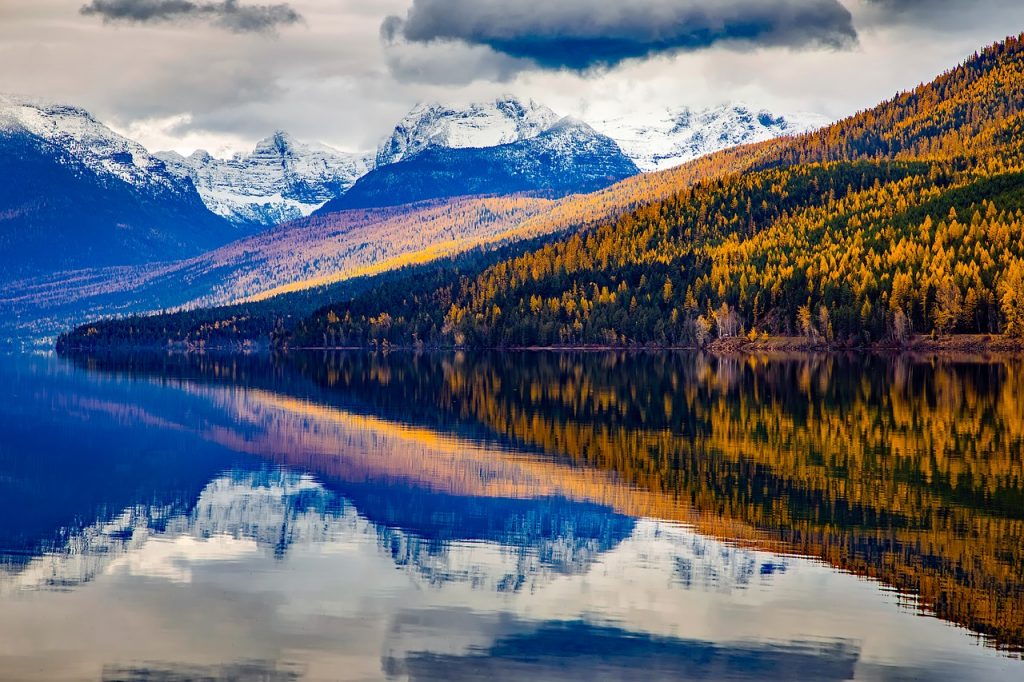 Montana is situated along the northern tier of the continental United States. It is bordered by Idaho to the west, North and South Dakota to the east, and Wyoming to the South. Its climate is exceedingly indicative of its northern locale. So if you are one who loves to experience all four seasons, appreciates the aesthetically pleasing backdrops that each unique season provides, and doesn't mind some super snowy winters, then Helena or Bozeman could be right up your alley.
Helena and Bozeman are only separated by about 98 miles and both cities are located in the southwestern portion of the state. Hence, both cities have similar climates. Helena rests about an hour and a half north of Bozeman. In a typical year, Helena sees approximately 189 days of sunshine. That is slightly less than that national average of 205, which might be disappointing for sun-loving folk. January is Helena's chilliest month and temperatures often bottom out around 14 degrees. However, they have been known to drop much lower, especially when frigid arctic air from our Canadian neighbors to the north ushers in. Each winter is also likely to bring a bountiful 42 inches of white, fluffy snow.
Summertime in Helena is quite pleasant on average. Helena's hottest month is July, however, temperatures rarely exceed 83 degrees. Helena's semi-arid climate classification also means that humidity is a rarity, which only adds to the city's overall climate comfort level.
Uniquely, Bozeman is positioned inside a slew of mountain ranges. The Bridger Mountains, Tobacco Root Mountains, Big Belt Mountains, Horseshoe Hills, the Hyalite Peaks of the Gallatin Range, and the Spanish Peaks of the Madison Range all surround the city. Because of where it lies, Bozeman sees about double the rainfall annually compared to most other parts of Montana, making it one of the greenest and lushest cities in the entire sprawling state. It has come to be colloquially known as the "Valley of the Flowers."
Article continues below headlines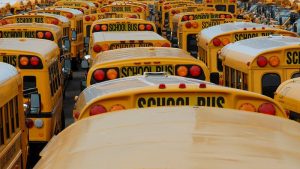 ---
Not too different from Helena, Bozeman residents get to enjoy about 188 days of pure sunshine, winter temperatures in January frequently fall to 13 degrees or lower, and summertime highs in July average 84 degrees sans humidity. However, the main weather difference between Helena and Bozeman can be seen in the amount of snowfall the latter gets. Bozeman rakes in approximately 63 inches of snow each year. So if you are wanting to live in a place with some serious snowfall, Bozeman might very well be your best bet.
INDUSTRY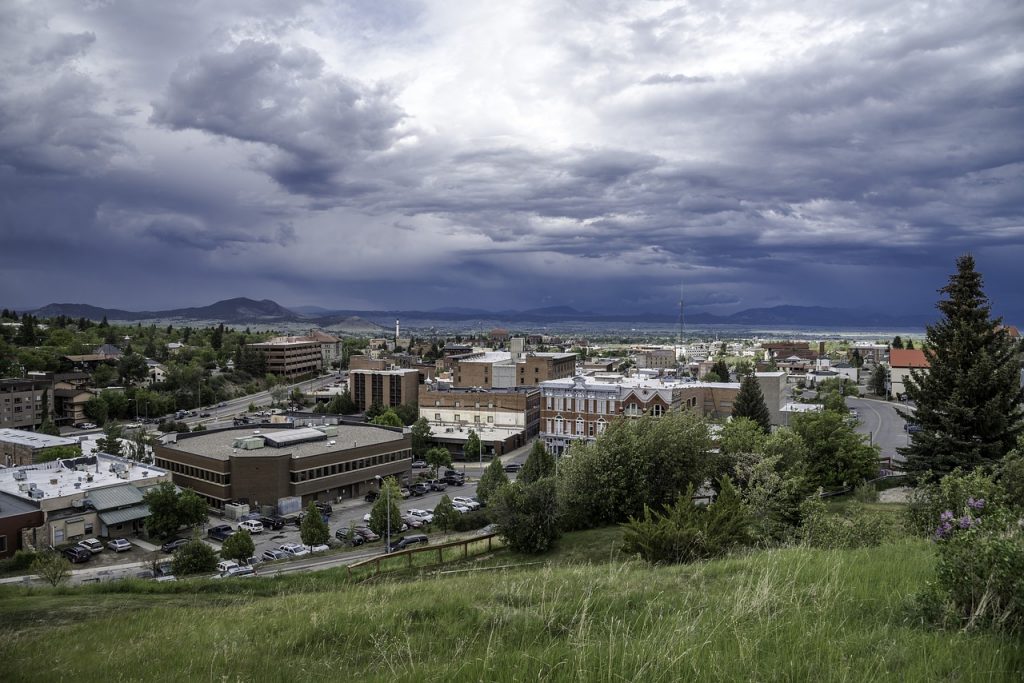 People who move to Montana often do so for the state's unparalleled natural beauty, not to find a cutting-edge career in an emerging industry. That being said, Helena and Bozeman are no slouches in terms of the employment opportunities that they do offer. If you are willing, you can easily carve out a stable and fulfilling career in either city. In fact, if you delve deep enough into what each city has to offer in terms of opportunity, particularly Bozeman, you just might be surprised.
Helena has been blessed with a stable economy virtually since its inception. Its early stability was made possible because of the self-made millionaires that the Gold Rush birthed because of Helena's wealth of silver and gold deposits. Today, top employment opportunities in Helena include positions in the education and medical sectors. Additionally, because Helena is the state capital there are a vast number of opportunities to be employed at the county, state, or federal levels of government. Essentially, if you are looking for a good solid career that will provide you with a great retirement nest egg while living in a place known for its natural setting and quality of life then Helena might fit seamlessly with your goals.
Bozeman's economy is also booming, but for reasons that differ from Helena's fruitful foundation. Bozeman has a wide range of opportunities for those looking to work in education and one of the city's largest employers is Montana State University. However, Bozeman has also become a premier spot to settle for those looking to work in certain areas of technology, specifically biotechnology and software. The city is home to over a dozen prominent biotech companies and a good handful of large software-focused corporations. Some notable high-tech employers include ILX Lightwave, Quantel USA, RightNow Technologies, and Snowflake Inc. All in all, if you want to get a career started in technology without having to stand out amongst all the competition in areas better known for tech opportunities, then Bozeman could very well a great fit.
CRIME RATE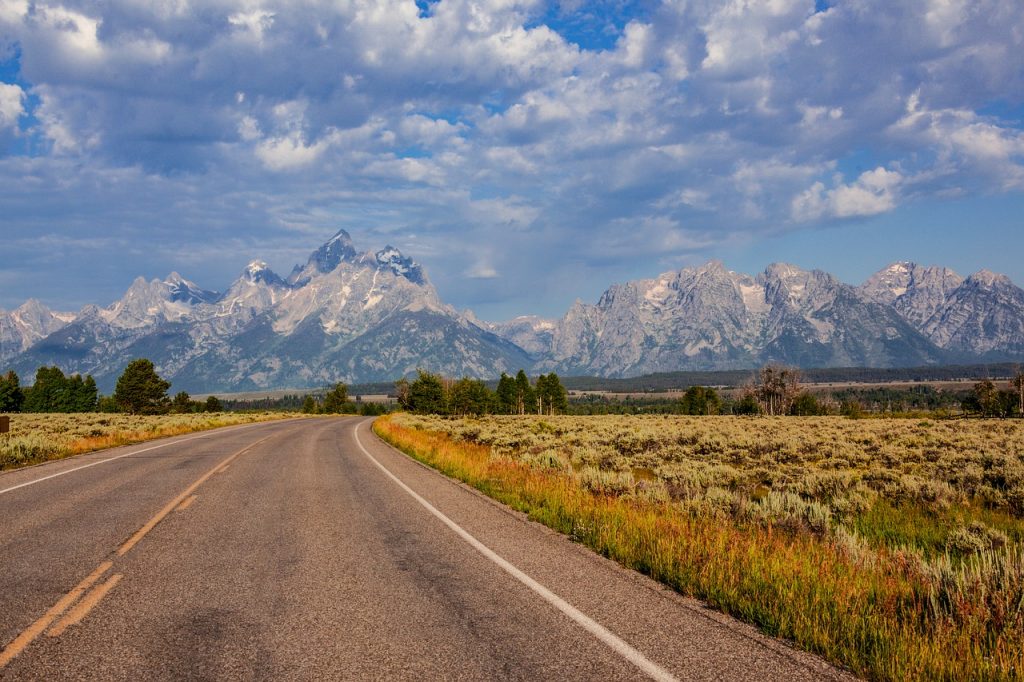 Considering the crime rates in any city should be a key component that factors into your final decision of where you'd like to move to. Living in a beautiful place could be completely overshadowed by a city that has a higher rate of crime. Thus, it goes without saying that looking at both Helena and Bozeman's crime rates is of utmost priority when comparing the two.
Helena's crime stats via Area Vibes were disappointedly less than stellar. In Helena, a total of 1,443 crimes were reported over the past year. Of those crimes, 216 were classified as violent and the remaining 1,227 were categorized as infractions related to property. Helena's total crime is 83% higher than the nation's average. Its violent crime rate is 66% above the United States average and property crime is 86% higher. These numbers aren't great, however, compared to other cities, such as Memphis, across the US they are still rather tame.
In direct contrast to Helena's disappointing figures, Bozeman's crime rates are really quite attractive. The city only had a total of 854 reported crimes in a single year, which equates to being 29% below the Nation's average. That number is even more impressive when comparing it to Helena because Bozeman actually has about 10,000 more residents living inside its city limits. Violent crime, with 157 reported incidents, comes in at 21% under the United States average, and property crime tallies in at 31% below with a total of 697 recorded infractions. Looking at the crime rate alone, moving to Bozeman over Helena is a no-brainer.
COST OF LIVING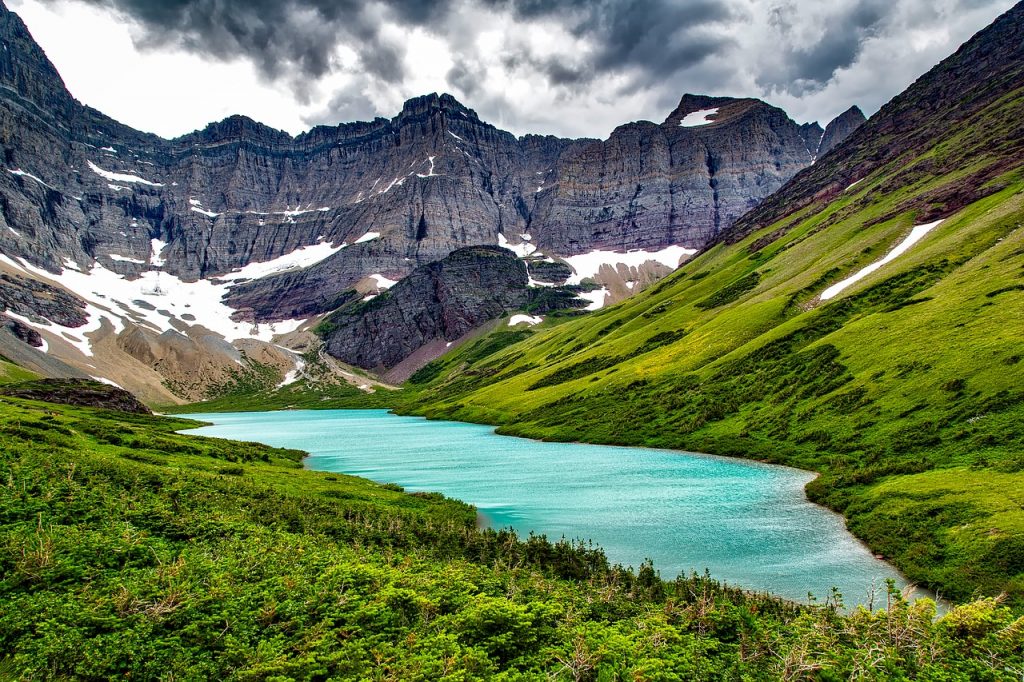 Living in an affordable city can really serve to enhance your quality of life. Instead of living paycheck to paycheck in order to get by you can actually instead work to live and experience life. Residing in a place that can facilitate that is something that should never be overlooked.
In Helena, the cost of living is attractively 2% less than the national average. Goods and services will run you 6% lower compared to the rest of the United States. However, housing does register 4% higher. If you want to buy a nice-sized home in Helena you can expect to pay anywhere from $250,000 to upwards of $500,000 depending on the amount of square footage you are looking for. For instance, a move-in-ready 4-bed 3-bath home with 2,706 square feet is currently listed at $495,000. However, rental prices in Helena are decidedly reasonable. You can rent a 3-bed 2-bath well-appointed townhome for $1,450 per month.
What you pay to live in Bozeman will run you more than what it would cost you to reside in Helena. This is not uncommon in a city with such attractive crime figures. In fact, with some exceptions, expecting to pay more to live in a safe area is a given. That being said, the cost of living in Bozeman is 9% higher than the nation's average. Goods and serves will run you 4% more. However, the number that really hurts is housing. Residences in Bozeman cost 34% more than what is typical in the United States. A 3-bed 2.5-bath 2,190 square-foot single-family home in Bozeman will likely set you back at around $729,000. Renting in Bozeman is a little less demanding on your wallet. A newer 2-bed 2-bath rental full of modern amenities will cost you about $1,650 per month. Compared to other areas of the country, Bozeman's rental market, in particular, is really not bad. For instance, in some cities, $1,650 wouldn't even cover the price of a small studio apartment much less a 2-bedroom home.
LIFESTYLE & CULTURE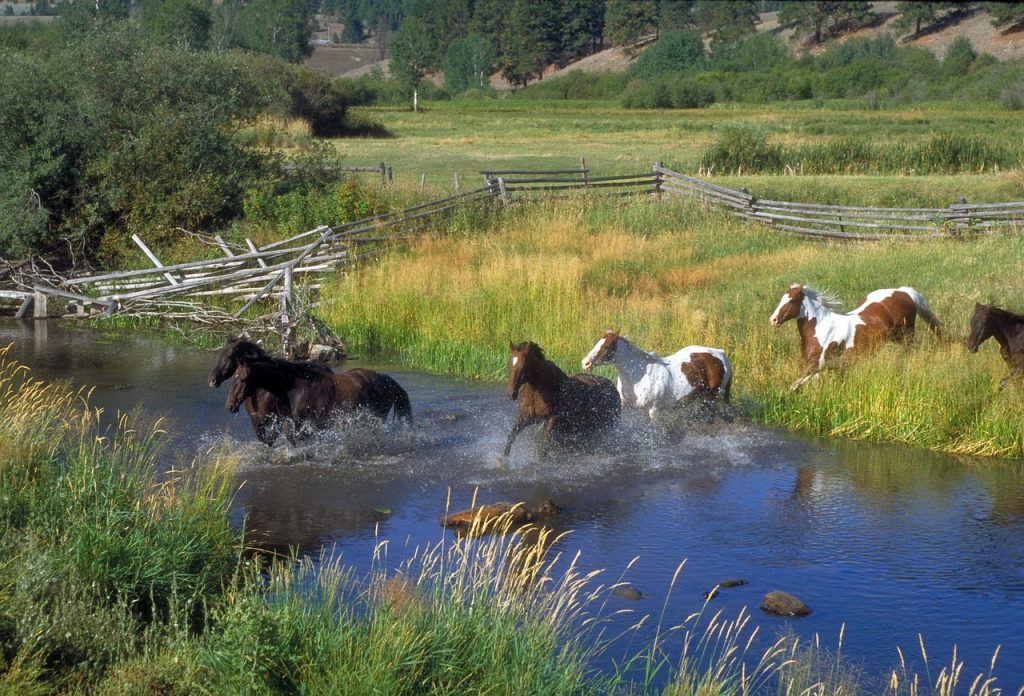 Montana residents are known for embracing the state's illustrious outdoor environments and both Helena and Bozeman are brimming with activities that highlight the state's awe-inspiring landscapes. In Helena, because of its Gold Rush roots, there are many expeditions and historically driven things to take advantage of in the city. A big draw is the Gates of the Mountain boat tours. These tours make it possible for partakers to travel the same steps as the famed Lewis and Clark once traversed. While on the tour you'll also be privy to some of the most grandiose and stunning backcountry imaginable.
Making frequent visits to Helena National Forest is also a must for anyone who loves to fish, hike, bike, or camp. Last Chance Ranch is a great place to go to experience what it was like to live as a cowboy in the days of old. And the Lewis & Clark Fairgrounds are a great place to soak in some live music, eat some delicious food, and enjoy one of the finest rodeos and horse expos in the entire United States.
Bozeman is also bustling with loads of things to do and see. In addition to the surrounding mountain ranges that lend themselves well to supporting the habits of any outdoor enthusiast, Bozeman is quite the cultural hotspot. The music and theater scenes in Bozeman are dense with InterMountain Opera Bozeman and Ellen Theater leading the pack. The Museum of the Rockies and the Children's Museum of Bozeman are also both wonderful places to visit. The region's 67-mile Thousand Springs Scenic Byway is also a worthy route to drive as you'll get to see an almost limitless amount of sweeping geographical marvels along the way.
THE CONCLUSION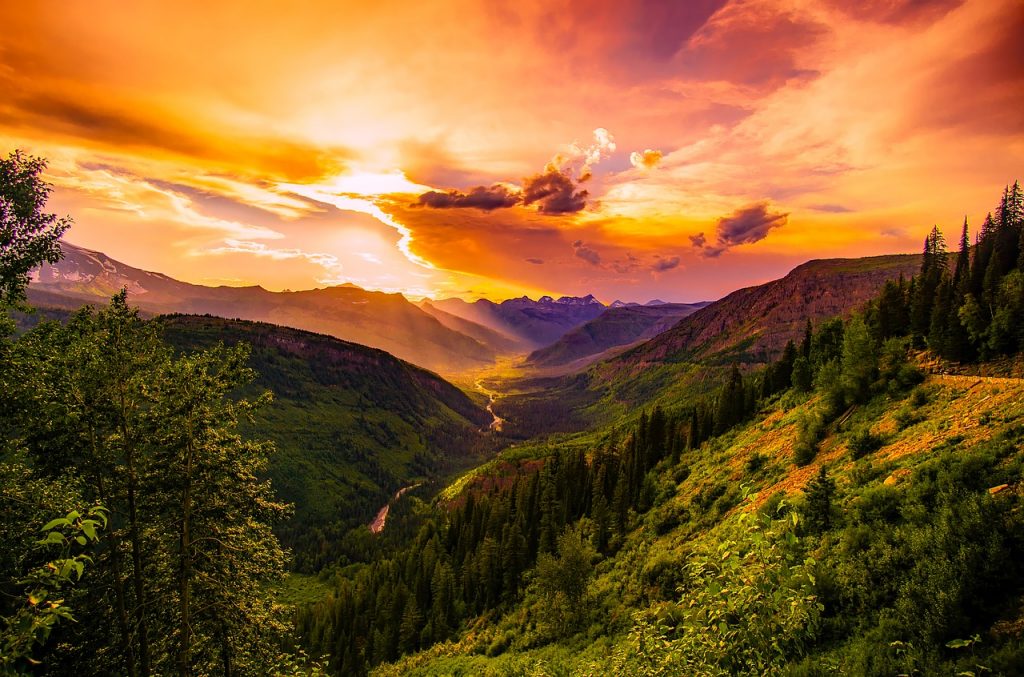 It's clear that Helena and Bozeman are both pinnacle representations of the best parts of Montana and living in either one definitely has its advantages. However, when it comes down to it we have to give Bozeman the nod as being the better city in which to reside. Bozeman is a thriving cultural mecca and a solidly safe city filled with emerging opportunities all set amongst a backdrop of visually stunning vistas. It really doesn't get much better than that.