Kalispell has a slight edge over Great Falls in the areas of safety, cost of living, and top-notch recreational opportunities.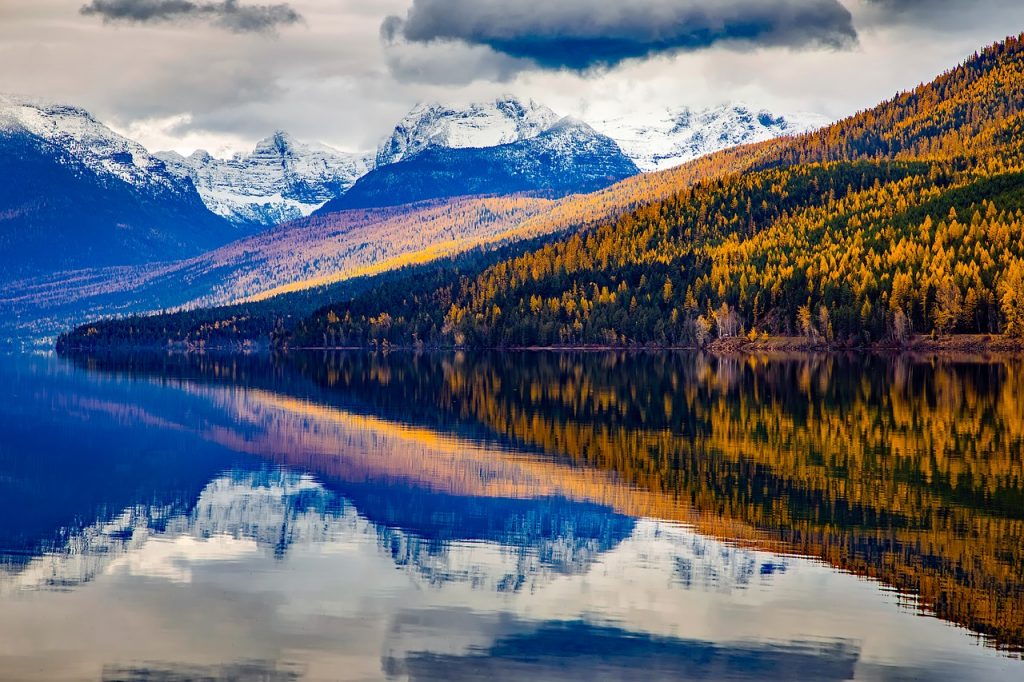 Montana is one state that truly epitomizes the definition of "America the Beautiful." As the 8th least populated state in the nation, it is utterly brimming with vast expanses of untouched nature and is dotted with small cities and towns that put one inside the very heart of that sheer splendor. Great Falls and Kalispell are two examples of such.
While both Great Falls and Kalispell boast access to nature in its rawest and unaltered form, both cities have key differences that set them apart. Thus, when considering a move or even a visit to Montana it's important to understand the unique pulse of both these vibrant Montana metros. Read on to discover when pitted head to head whether Great Falls or Kalispell lays claim to being the better of the two.
Great Falls Is The Larger of The Two Cities, But Neither Are Very Diverse
Although diverse in nature, neither Great Falls nor Kalispell can say the same about demographics. This can certainly be a detractor for someone looking to experience a more eclectic array of folks. And as such, it is an important thing to take into account when considering relocation to either area.
Beginning with the larger, slightly more diverse of the two, Great Falls has a population of approximately 60,500 people and is Montana's third most populated city. Of those approximately 60,500 individuals, 87.65 percent are white, 0.84 percent are black, 1.1 percent are Asian, 5.42 percent are American Indian, 0.14 percent are Native Hawaiian, and 4.27 percent are mixed race, per data from Area Vibes. Hispanic and Latinx residents of any race comprise approximately 4 percent of the total population in Great Falls.
Delving further into Great Falls' demographics reveals a median income between $40,000 and $60,000 annually. Additionally, according to data compiled by Wallet Hub, when measured against 501 US cities, including itself, Great Falls ranked near the bottom at 447th most diverse. This rank was calculated by looking at the city's socioeconomic, cultural, economic, household, and religious diversity. Off all the ranked categories, Great Falls shown brightest in terms of economic diversity, ranking as 96th most diverse in that category.
Switching gears to look at Kalispell's demographic breakdown reveals a more modest population of approximately 25,000. Of those residents, 94.51 percent are white, 1.27 percent are American Indian, and all other races in the city fall below 1 percent. A total of 3.1 percent of the population identify as Hispanic or Latinx across all racial categories.
The median income in Kalispell has a slightly larger range than in Great Falls, typically falling between $40,000 and $100,000 annually. That said, many workers in Kalispell also make far below that. About 25 percent of Kalispell residents only bring in $10,000 to $25,000 annually, suggesting that one's potential earning power inside the city limits should be considered before deciding to relocate.
Moreover, Wallet Hub's diversity data shows Kalispell is even less so than Great Falls. Out of the 501 ranked cities, Kalispell fell near the very bottom in 488th place for overall diversity. Its highest placement was household diversity at 233 out of 501.
Great Falls and Kalispell Both Have Long, Snowy Winters, And Mild Summers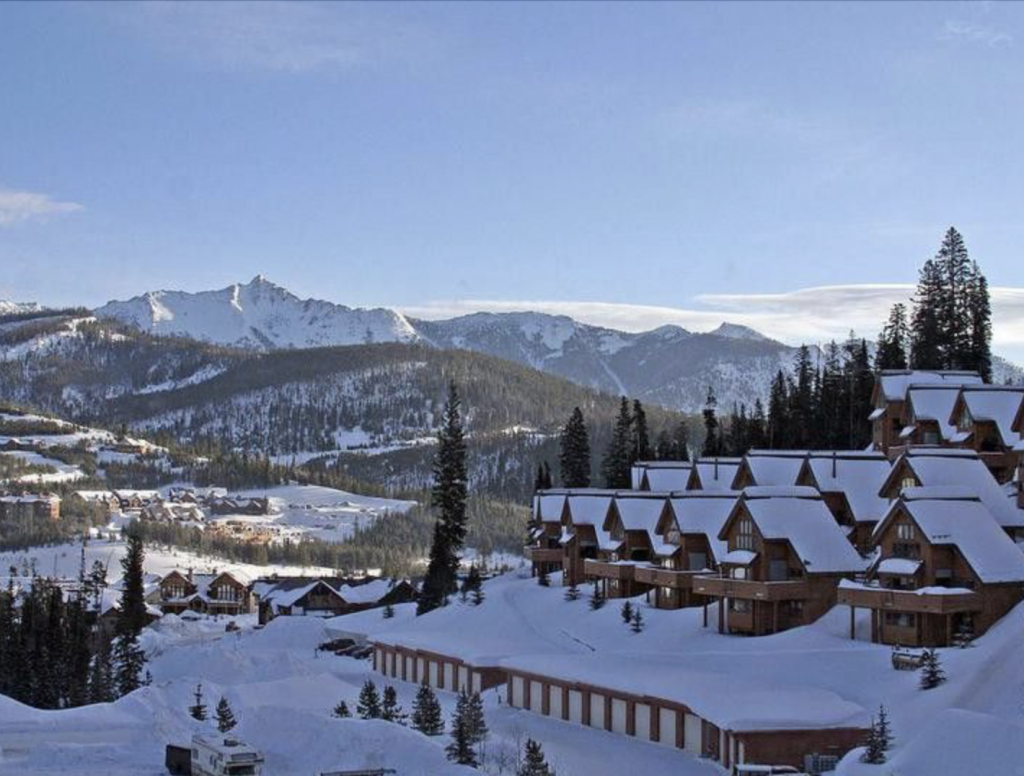 If you live anywhere in Montana, you best better love all four seasons! Great Falls and Kalispell both have similar four-season weather. However, there are some key differences to note.
Great Falls is located in Cascade County and sits to the south of Kalispell. As its name would suggest, it is situated near a collection of beautiful waterfalls along the Missouri River. It is also uniquely placed right next to the Rocky Mountain Front, or the region where the Rocky Mountains meet the Great Plains.
The geography of Great Falls lends itself to a cold semi-arid climate. Winters in Great Falls are snowy, long, and cold, except when the city is occasionally blessed with warm air blowing in with the Chinook winds. January is the city's coldest month, and July is the warmest.
According to Best Places, In January, low temperatures average near 16 degrees Fahrenheit, and high temperatures tend to hover in the mid-30s. However, there are plenty of days that are much colder. During a typical winter season, Great Falls will see nearly 60 inches of snow.
A whopping 60 inches of snow annually is a blissful number for snow lovers (like yours truly) but is sure to strike fear in the hearts of those not fond of the fluffy white stuff. That said, while winters in Great Falls can be pretty tough, summers generally are exceedingly pleasant.
High temperatures in July top off at around 85 degrees Fahrenheit, and evenings typically cool down to about 60 degrees. Thus, if you are one who is hoping to escape the scathing summer heat found in other areas of the US, Great Falls could be a great place to call home.
Kalispell is northwest of Great Falls in Flathead county. Similar to Great Falls, the city was named for its geography. Kalispell translates to "flat land above a lake" in Salish (an indigenous language of the region). And indeed, the city is situated on a flat plateau directly above Flathead lake.
Kalispell's climate differs from Great Falls as it is classified as a warm-summer humid continental climate. However, due to its northern location, both summers and winters are slightly colder than those in Great Falls. Average January highs rarely exceed 30 degrees Fahrenheit and low temps tend to hover in the low teens.
Summer days in Kalispell see high temperatures of around 80 degrees Fahrenheit, but it's not unheard of for low summer temperatures to dip into the 40s. Kalispell is also not as sunny as Great Falls, seeing only about 150 sunny days a year in comparison to Great Falls' 188. Hence, if you are one who does not do well with cloudy skies, Kalispell might not be the best place to reside.
A Strong Military Presence, Healthcare, And Tourism Dominate Industry
Given that both Great Falls and Kalispell are located in of the nation's most secluded states, work opportunities in each city are limited to a few key areas. Although, it is worth noting that despite Great Falls being the larger city, Kalispell's economy is slightly stronger.
Great Falls' industry is deeply connected to the military. The city is home to the Malmstrom Airforce Base and the 341st Missile Wing (a ballistic missile unit located inside its airforce base). As such, there are many job opportunities related to producing and manufacturing aircraft parts. Apart from military-related work opportunities, jobs can also be found in the healthcare, social welfare, real estate, and tourism sectors.
The most abundant work opportunities in Kalispell are largely sequestered to the healthcare, manufacturing, banking, and tourism industries. Although, given Kalispell's smaller size, work opportunities in each sector are disproportionately limited to a few key companies. For instance, Logan Health Medical Center and Health Center Northwest are the city's biggest healthcare employers.
All that said, when considering a permanent relocation to either Great Falls or Kalispell, it's wise to have a job lined up in one of the dominant industries ahead of time. All that said, even though both cities might not offer a whole host of different employment options in varying industries, either would be ideal for those who work remotely and are not tied to a particular location.
Great Falls' Crime Rate Is Cringe-Worthy, Kalispell Is A Bit Better
Unfortunately, neither Great Falls nor Kalispell shines in terms of overall safety. Both have crime rates higher than averages in Montana as well as the overall national average. That said, the good news is that year over year, both cities have seen incidents of crime fall by notable percentages.
When comparing the two, Great Falls has noticeably higher crime rates than Kalispell. Although, that does correlate with it being the larger of the two Montana cities. Still, Great Falls crime numbers are sobering and should be taken into heavy account before considering a move or even an extended visit.
Area Vibes gave Great Fall a solid F rating for crime. Data reveals that Great Falls' overall crime rate is 126 percent higher than the national average. Incidents of violent crime are 43 percent above the US average, and property crime is 143 percent higher.
Kalispell's crime numbers are much tamer than Great Falls, although still far from stellar. The city has an average crime rate that is 21 percent higher than the US average. Violent and property crime incidents in the city are six percent higher and 24 percent higher than the national average, respectively.
The Cost Of Living Isn't Crazy High
How safe an area is and how much it costs to live there are two metrics that go hand in hand. In general, the safer an area is, the more expensive cost of living will be. This holds true for Great Falls and Kalispell.
Great Falls' higher crime rates are offset by its lower cost of living. Overall in nine percent cheaper to live in Great Falls than in other parts of the US. Goods and services are seven percent cheaper, and housing will run someone about 18 percent less per month.
In contrast, living in Kalispell is more expensive than living in Great Falls. On average, the cost of living is three percent higher than the nation's average, and goods and services run about five percent more. Although, housing costs are slightly less than the national average by two percent.
Outdoor Recreation Defines The Lifestyle & Culture Of Both Cities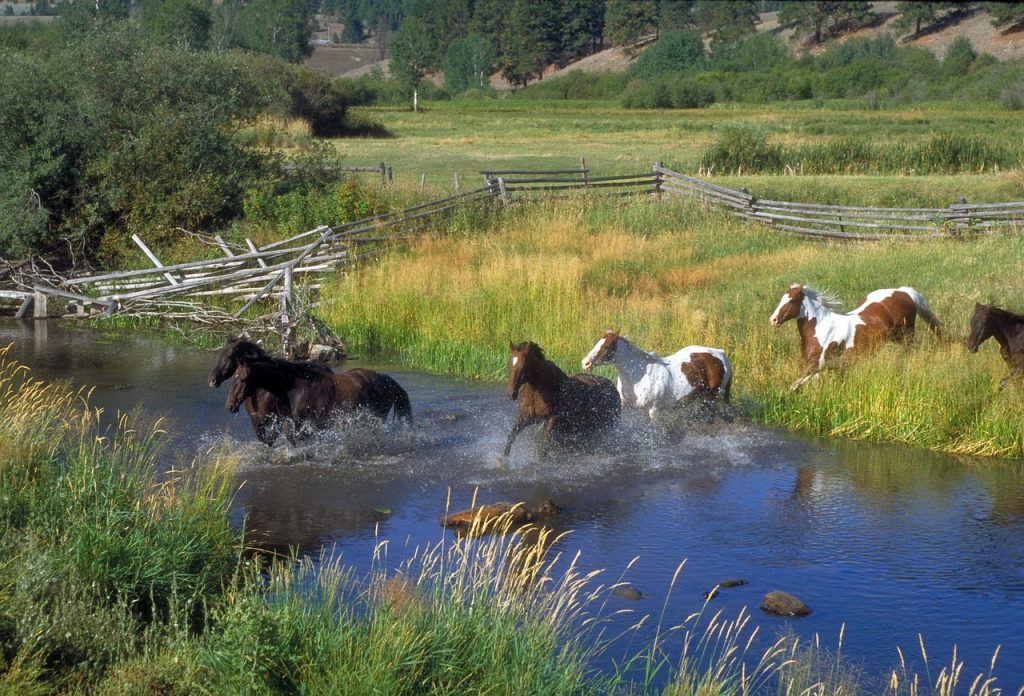 Neither Great Falls nor Kalispell are dense cultural meccas. They aren't lined with art galleries, theaters, or museums. But each city holds its own, offering a few of each thing and a decent array of unique dining choices and local breweries. However, what they may partially lack in the art scene, they more than make up for in the recreation department.
Great Falls and Kalispell are ideal locales for nature lovers, outdoor sports enthusiasts, and adventurers. Great Falls, being that is situated on the Missouri River, is wonderful for partaking in activities such as fishing, ice fishing, kayaking, and paddle boarding. And of course, its many nearby falls are not to missed. In addition to water activities, Great Falls boasts plenty of hiking opportunities, is perfect for nature photography, and is ideal for observing local wildlife in their natural habitats.
Kalispell offers much of the same access to nature as Great Falls. Kalispell is stationed just 10 minutes away from Flathead lake, which is the largest natural freshwater lake in the western portion of the US. Swimming, fishing, and kayaking are all popular activities to partake in. Wild horses can also be seen in their natural habitat by traversing the lake to visit Wild Horse Island.
Lastly, both Great Falls and Kalispell are not far from one of the US's most awe-inspiring and breathtaking national parks – Glacier National Park. Dubbed the "Crown of the Continent," Glacier National Park is defined by an unparalleled raw beauty where one can explore hundreds of miles of ancient glacial remnants, amongst other seemingly endless natural marvels and landscapes.
And The Winner Is…
Both Great Falls and Kalispell are unique in comparison to many other US cities. They both offer a rare chance to live and thrive amongst the lustrous landscape that only undisturbed nature can provide. That said, these cities are not for everyone. What they offer in nature, they lack in industry, and crime rates in both areas are not something that should be taken lightly.
Still, both offer the kind of lifestyle that is growing increasingly harder to come by as societies advance and industries expand. Of the two, however, Kalispell offers a safer community and moderate cost of living, in addition to its top-notch recreation. Thus, when it comes down to it, Kalispell gets Tell Me Best's vote as the better locale to call home.
---