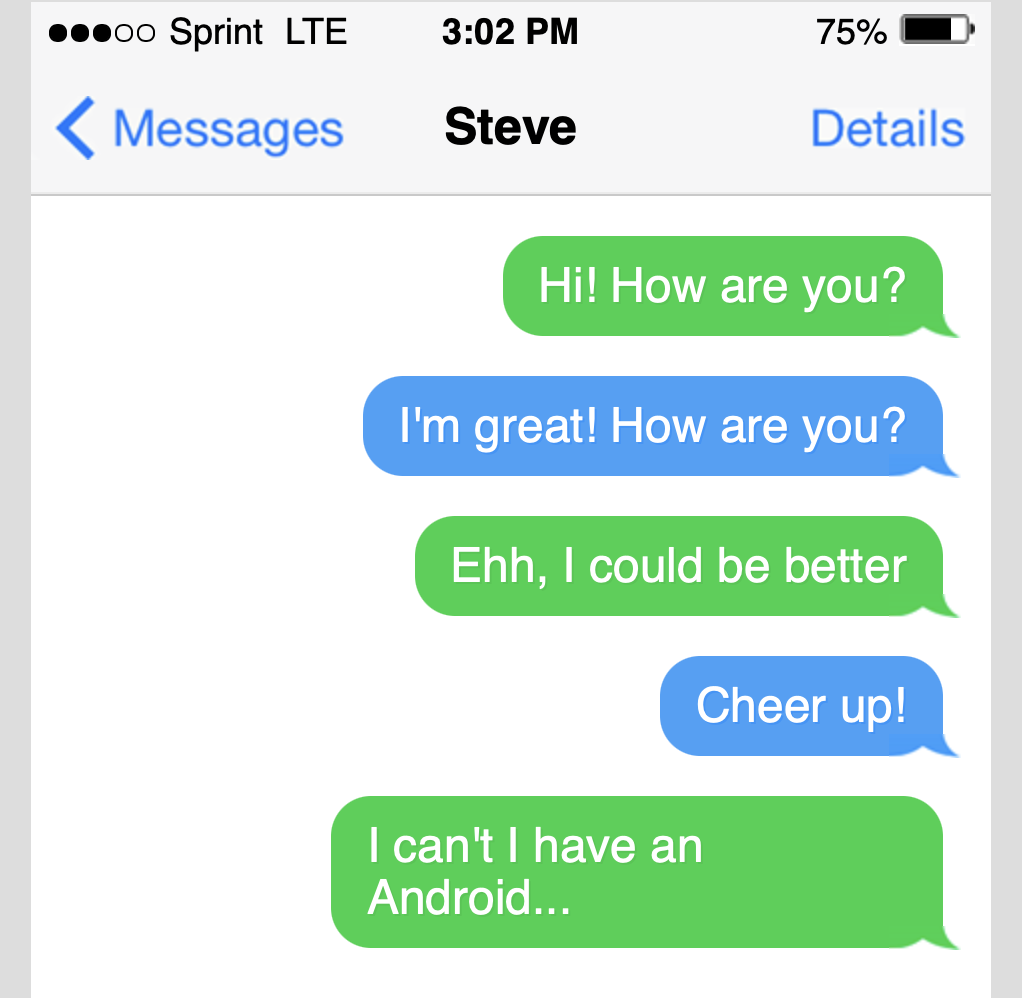 The influence and popularity of Apple's iMessage has put pressure on other brands with similar messengers. Texting through iMessage is extremely popular with younger groups, driving Google to criticize Apple's motives. Even the strength of a blue-colored text, which indicates that users are both texting with iPhones, has surprising social power.
iPhones with iMessage have unique attributes like fun effects, exclusive emojis, and funny GIFs. Conversely, Androids don't process these texting additions, only relying on basic SMS programs. The green text indicates an Android or non-iPhone device, which has led to reported "ostracism" among teens, possibly fueling Apple sales through social pressure.
Google's frustration with Apple surrounds the exclusive nature of iMessage. This strategy, also called a "lock-in," drives sales for specific products based on private features. iMessage isn't available on Android products, making iPhones the sole operator for iMessage-style texting.
A report by the Wall Street Journal asked teens about this divided texting phenomenon. According to the study, blue-bubbled texts that indicate messages with iPhone users are favored while Android users with green-bubble texts are put down. Google's SVP responded to this bullying trend by stating, "using peer pressure and bullying as a way to sell products is disingenuous for a company that has humanity and equity as a core part of its marketing."
Google competes with iPhone's illustrious texting app by hoping to transform its phone services. RCS, or Rich Communication Services, upgrades Android's standard SMS messaging. RCS embarks on similar iMessage properties, like image-sharing quality and typing indicators. This might be a little too late for Google, as the upgrade doesn't catch up entirely with iMessage's developments.
Though the popularity of iMessage seems to have circulated through its users, Apple has developed ads showcasing its purported superiority. An ad displaying two iPhones, one with blue-bubble text only and another with blue and green text, was paired with the quote "iMessages are blue. So you are not." Apple displayed its knowledge of iMessage's youth preference unabashedly, adding fuel to the texting fire.
iPhones are the most popular phone bought by young adults in America. The Wall Street Journal reported that 70% of people between 18-24 have iPhones. Amongst all US citizens, 40% of them own iPhones. Apple phones bought by most young people in America show why its texting app has more widespread use than an Android's.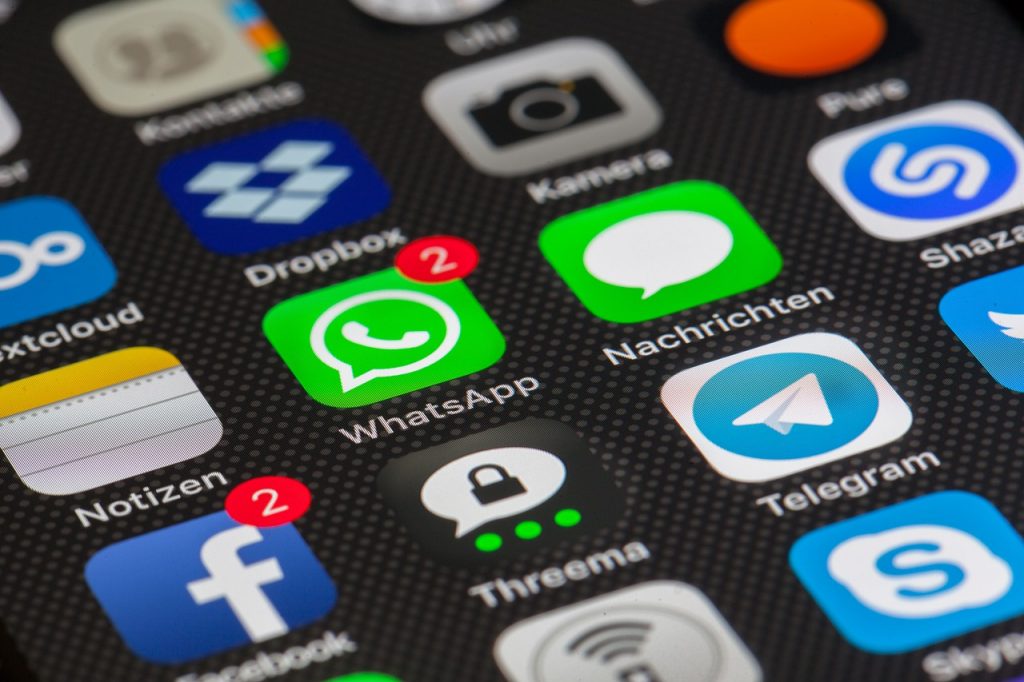 Though Google blames Apple's smear campaigns, its lack of investments indicates its texting disadvantages. Other brands like Facebook bought WhatsApp for $22 million in 2014, expanding its messenger selections. The social media giant put effort into its purchase, multiplying WhatApp's users into the billions.
Other brands see the profitability of purchasing and advancing their texting systems. Salesforce bought Slack in 2020, and China's popular WeChat continues to expand its relevance and capabilities. These investments in online messengers pulled billion-dollar profits. Google's lack of attention in this department is a strange move, seeing as most tech companies are visibly investing in messaging software.
Though Apple's lock-in might be partially responsible for substantial iMessage use, bullying can't be solely responsible for Google's failures. Google fumbling with texting evolutions meant other companies with better products excelled. With no clear plan for developing Google messengers like Google Hangouts, this global corporation might have to live with blue-bubble superiority for a long time.