Prompt engineers, or those who type specific prompts to AI tools like Chat GPT, do not need to have any qualifications in a STEM field and can make over $300,000 per year.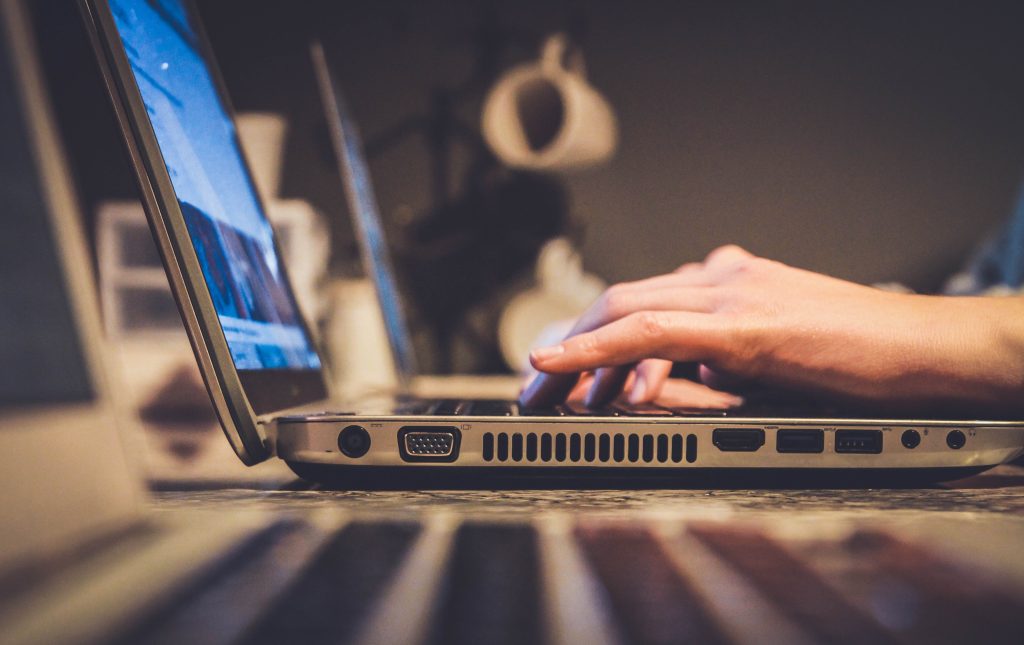 The technology industry is synonymous with high-paying jobs and advanced degrees. Now, a new type of job has emerged that doesn't require any science, technology, engineering, or mathematics qualification. Due to the rise of artificial intelligence, like ChatGPT, companies need the services of a prompt engineer.
According to Time, a prompt engineer is tasked with "training new AI tools to deliver more accurate and relevant responses" to questions posed by users. These jobs offer salaries in the range of $300,000 a year. Anna Bernstein is already working in this new field. She spends her days creating text-based prompts that are fed into the back end of AI tools.
Her work enables AI programs to generate blog posts or emails with accurate information and the appropriate tone. The 29-year-old doesn't need to write technical code to achieve the end goal. Instead, Bernstein creates written instructions to help the model to refine its responses. "There aren't many prompt engineers," she told Time. "And for a long time, it felt like it was just me."
Bernstein studied English in college and worked as a copywriter and historical research assistant before pursuing a career as a prompt engineer. "I had no tech background whatsoever," she told the publication. "But to have a humanities background in this field seems like a triumph, especially since part of the point of developing AI is to imitate human thought."
Prompt engineer is currently one of the most sought-after jobs in the tech industry. And the demand for people to fill those roles comes as companies aim to train AI tools more effectively. According to LinkedIn, the number of job listings referring to generative AI increased 36 times compared to 2022. Vacancy descriptions containing the phrase GPT rose by over 50 percent in the last two years.
Although a range of companies are searching for a skilled prompt engineer, it's unclear how long these positions will last. Most experts believe that demand will fizzle as AI becomes capable of generating its own prompts. As such, Associate Professor at the University of Pennsylvania's Wharton School, Ethan Mollick, says people embarking on this career path should be wary of their future in the industry.
Speaking to Time, Mollick explained that prompt engineer roles might have little longevity as AI programs get better at responses. "We don't know if there's a special skill involved for prompt engineering or if it just requires a lot of time spent with chatbots," he told the publication. The overly generous salaries may not last either.
Prompt engineer expert Rob Lennon told Time that salaries are only in the six-figure range because there aren't enough people to fill the roles. While only a few people can do the job now, there will be a lot more in a few months. "The value of this knowledge is greater today than tomorrow," he told the publication.
While some find it strange that tech companies are paying prompt engineers large salaries amid mass job cuts, others see it as a chance to alter the automation landscape. Still, not everyone believes that the six-figure salary is sustainable with so few educational requirements.
The trend also raises questions about why people with a humanities background are compensated at the same rate as people with advanced technology degrees. Additionally, while interacting with AI tools through prompts is currently of high value, this may change as AI technology evolves.
Anyone interested in becoming a prompt engineer can apply for the post listed by Anthropic. The artificial intelligence company is currently searching for a prompt engineer with a salary between $175,000 and $335,000.
---