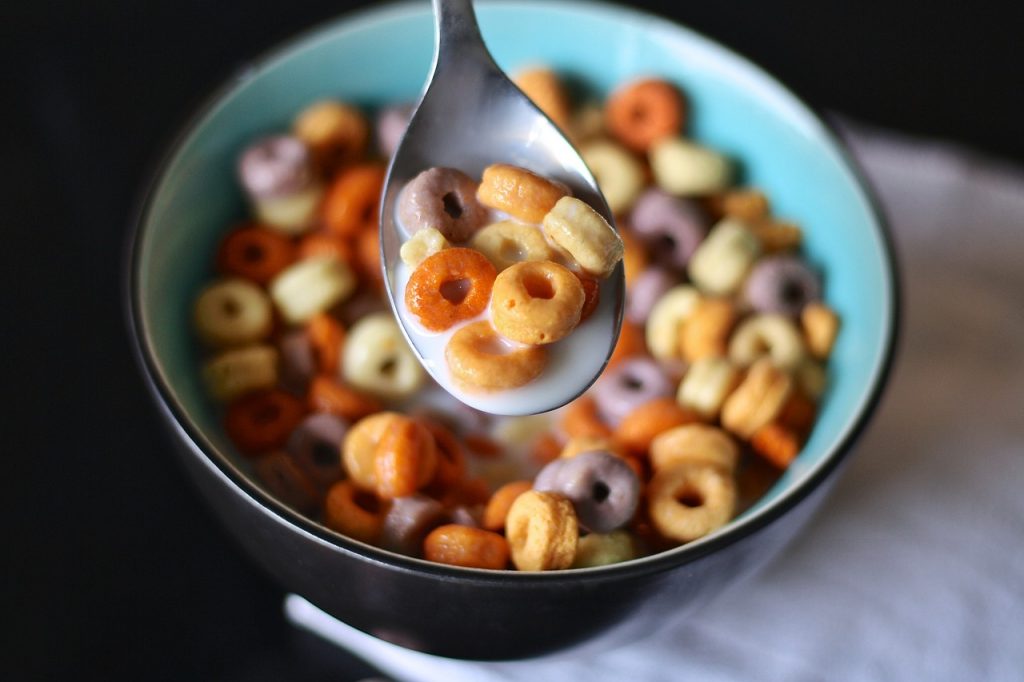 Let's set the scene for you. It's dinnertime and you're poking around the kitchen looking for something to make. You look high and low, but nothing seems to jump out at you. So, you look high again and see what you'll eventually call dinner. That delicious box of cereal. It could come from General Mills or Post or any other big brand name. We've all been there before and there is a strong chance we'll be there again.
A bowl of cereal for dinner is not an uncommon occurrence. It's practically a staple for college students and single people. But the beauty of cereal is it can be had any day, any time, 24/7.
In today's landscape, there are so many things to consider when grabbing that perfect box in the grocery store, health being the first thing. Back in the '70s and '80s, health was the last thing on cereal makers' minds. No, their only thought was how to make the cereal box as attractive as possible in order to get parents to purchase those little nuggets of sugary happiness for the kiddies.
Two names stand out when perusing the cereal aisle – General Mills and Post – though you may not know it. They are the makers of some of the best cereals (maybe "popular" is a better description) on the market though we'd be remiss if we didn't even once mention Battle Creek born and bred, Kellogg. There, we just did.
As for General Mills and Post, they've been battling back and forth for over 125 years on the cereal circuit with much success. The two cereal behemoths consistently find themselves at the top of the cereal food chain, which is why we decided to take a gander at the cereals they make to determine which brand, General Mills or Post, offers the best selection between each.
GENERAL MILLS VS POST – A BRIEF HISTORY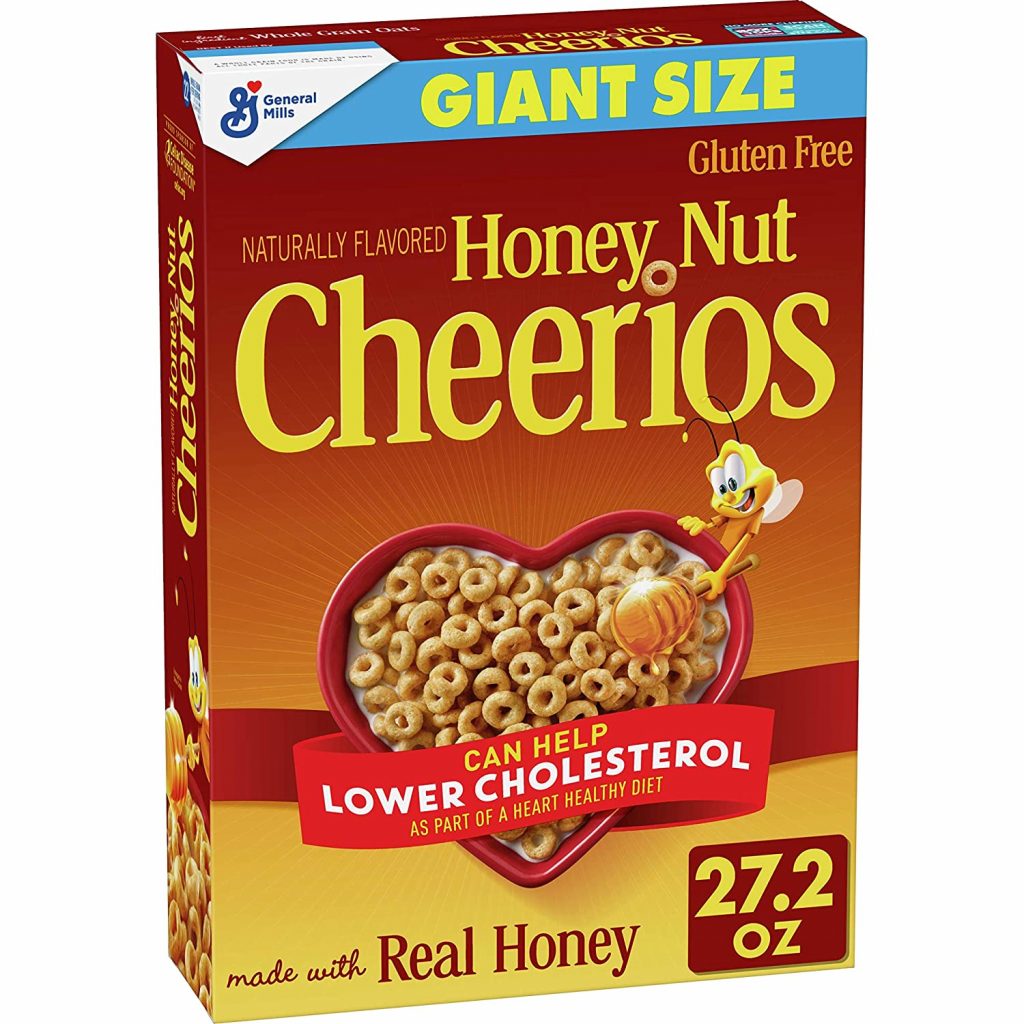 General Mills' roots date back to 1856 when the Minneapolis Milling Company was formed. Cadwallader Washburn and his brother William quickly purchased the company, eventually building their own Washburn "B" mill. After the duo built the bigger Washburn "A" mill, they brought on John Crosby to form the Washburn-Crosby Company. They produced flour.
The name (and company) General Mills was created in 1928 when then Washburn-Crosby Company President James Ford Bell merged Washburn-Crosby with three other mills. Cereal was soon to follow.
If you think about it, Post could be looked at as the older brother to General Mills. While General Mills' roots began much earlier, Post was founded by innovator and breakfast cereal manufacturer C.W. Post in 1895, calling themselves Postum Cereal Company. Their first cereal was produced two years later, and it is one that you should be very familiar with – Grape Nuts.
Since the creation of both companies, breakfast cereal choices have been refined and have grown exponentially. Dentists across the globe are a thankful bunch.
GENERAL MILLS VS POST – THEIR WHEELHOUSE CEREALS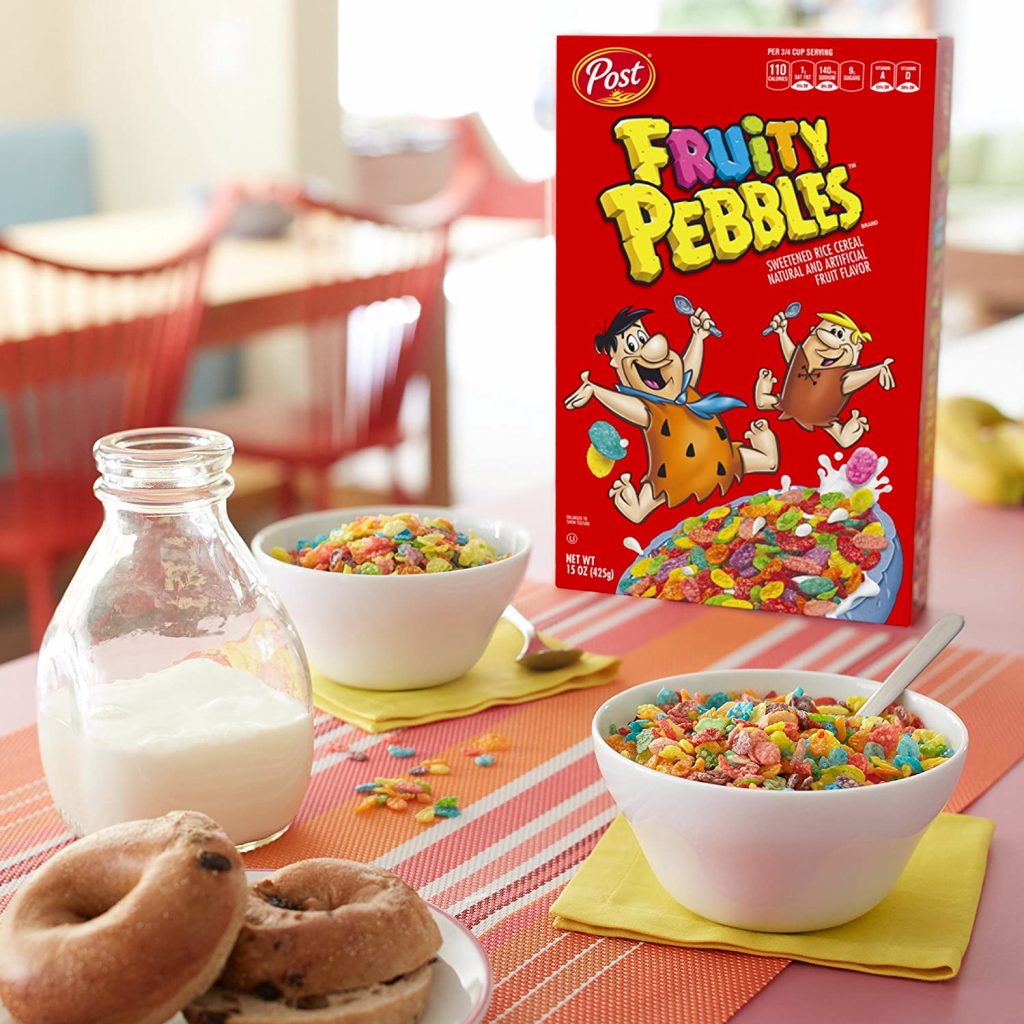 Both General Mills and Post have a number of popular cereals to lean on. They sell based on their cereal name and not the fact that they are from General Mills or Post. Nevertheless, the popularity surrounding a number of these cereals makes both manufacturers top cereal sellers.
Post has numerous cereals that are among the top 20 all-time selling cereals. Before we touch on those, let's see some of the other cereals Post is well-known for. Obviously, Grape-Nuts and Grape-Nuts Flakes are Post staples. Post is also known for Cocoa Pebbles, Marshmallow Fruity Pebbles, Chips Ahoy!, Oreo O's, Raisin Bran, Shredded Wheat, and a plethora of Malt-O-Meal cereals.
Article continues below headlines
---
Post also has a few solid entries that sit in the top 20. The first one you'd see is Honeycomb. If you can believe it, Honeycomb has been destroying teeth since 1965. Waffle Crisp is the next one and probably the most surprising on the list. They are the youngest of the Post cereals in the top 20. Good ol' Fruity Pebbles also makes the list, a Post big seller since 1971. Finally, and perhaps just as surprising, is Post's top-selling cereal, Honey Bunches of Oats.
General Mills offers quite a few more cereals when taking a look at the top 20 best sellers. They have other popular cereals that include Wheaties, Chex, Kix, Trix, Count Chocula, Franken-Berry, and Total. Popular, yes, but not their big moneymakers.
General Mills cereals in the top 20 are like a who's who. Monster Boo Berry is their first entry, followed by Cocoa Puffs, Reese's Puffs, and Cookie Crisp. Then comes Golden Grahams. In 1979, General Mills decided to take their bland Cheerios cereal and give it a facelift by adding a bit of honey to it. Honey Nut Cheerios was the result, and it has been a popular cereal ever since.
Next for General Mills comes the top two best-selling cereals on the market. Lucky Charms, whose been around for 57 years, is the second-best seller and coming in at number one with a bullet is Cinnamon Toast Crunch.
GENERAL MILLS VS POST – FLYING UNDER THE RADAR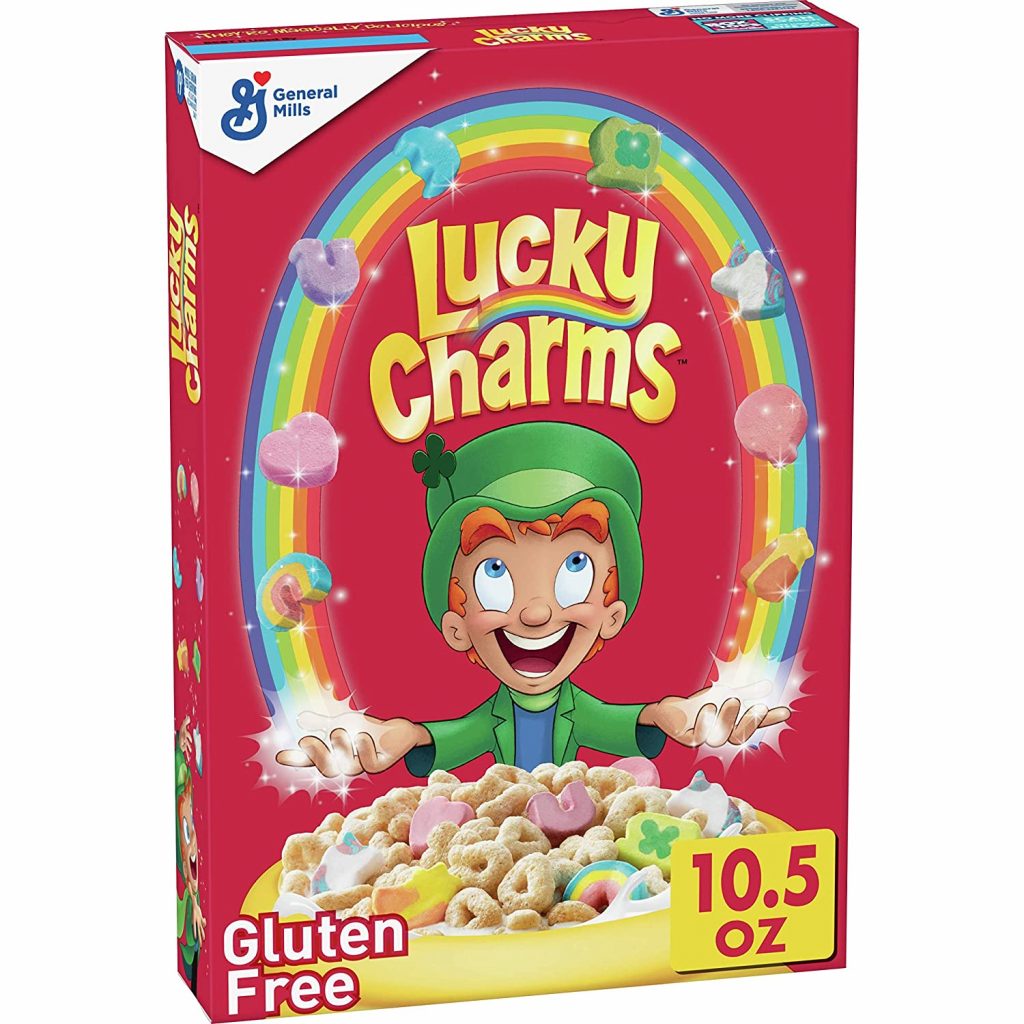 Both cereal manufacturers have hit it big with a number of their cereals, but not all creations have been big hits. Do you remember Post's Alpha-Bits? How about Crispy Critters, Pink Panther Flakes, Post Ghosties, Mini Cinnamon Churros, or Beep Beep? Post has dozens upon dozens of cereals that have met their selling fate.
As for General Mills, their list of tried and failed is just as impressive. There were Banana Wackles, Baron Von Redberry and Sir Grapefellow, Body Buddies, Ice Cream Cones, Kaboom, Sprinkle Spangles, Ripple Crisp, and Fruity Yummy Mummy. You have to give them credit on names alone.
GENERAL MILLS VS POST – THE CONSENSUS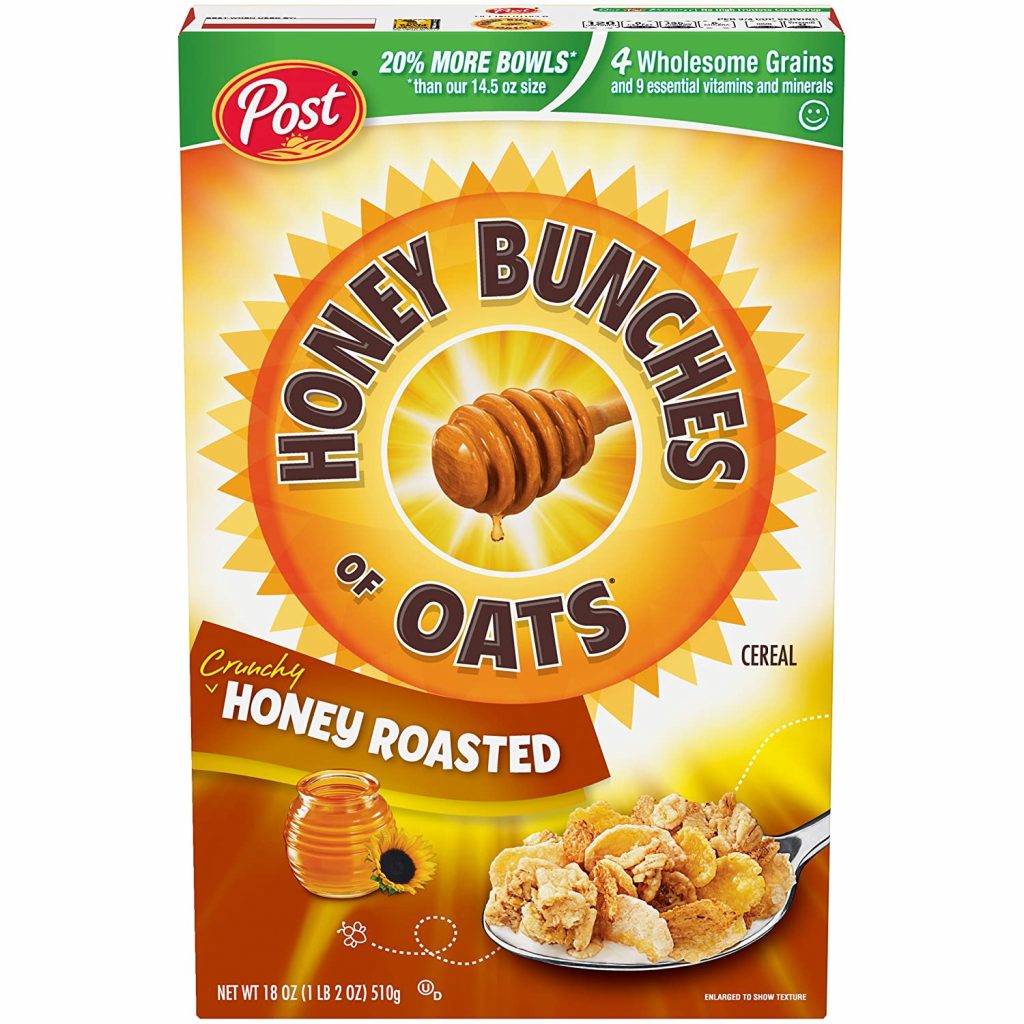 When it comes to the most popular cereals between General Mills and Post, General Mills wins the Big Bowl of Cereal Award. Post definitely can hold their own, especially with their very popular Honey Bunches of Oats, but General Mills nails it with their top two entries of Lucky Charms and Cinnamon Toast Crunch.
So, what's for dinner tonight?