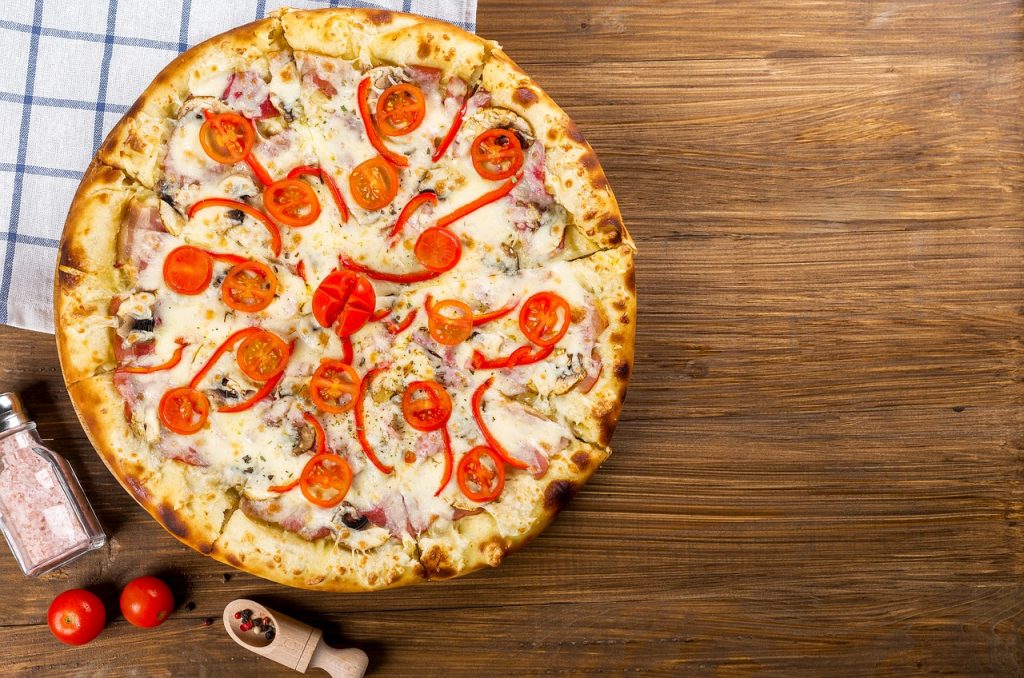 As the cost of living continues to increase, a lot of people have been feeling anxious about money. To ease their financial woes, Americans are cutting back at the gas pump and changing the way they shop for food and other essentials. For a long time, gas station convenience stores typically served as an ideal grocery store substitute. Especially when all you need is a few bottles of water, a carton of milk, or a couple bags of chips. But due to the monetary strain, a lot of folks are turning to frozen pizza for inflation relief.
Confused yet? The frozen pizza trend is pretty simple to understand. Impulse buying behavior is a good barometer of the financial health of the average consumer at any given time. But due to rising inflation Arie Kotler, who is the CEO and President of convenience store operator Arko Corp, says people are buying less gas and shopping less frequently at its company-operated convenience stores. "The price of gas and everything is much higher, but people have to drive," he told CNN Business. "They're still coming to the pump but they're recalculating their road trips."
With consumers even more focused on value pricing, Kotler said ARKO is recalibrating its offerings, services, and promotions to try to keep prices down and sales up. "In the past, it would be a single drink and a small bag of chips," he explained to the publication. "Now they're shopping for value." This essentially means people are opting for a bigger bag of chips instead of a smaller one. So they can get a couple more servings from it. Cheap coffee, grab-and-go sandwiches, and frozen pizza are also hot sellers among budget-constrained folks.
To meet the demands of this new shopping trend, gas station convenience stores operated by ARKO have added fully automated bean-to-cup coffee machines in over 500 store locations. "These are self-serve and remove the labor cost for us. So we can sell hot and ice coffee for 99 cents," Kotler said. The company also invested in more grab-and-go coolers where shoppers can pick up sandwiches, frozen pizza, hamburgers, and TV dinners.
Speaking about the trend, Michael Bloom, the company's chief marketing officer explained that their prices are pretty reasonable too. Their peanut butter and jelly sandwiches are $1.29. And the ham and cheese offerings are priced at $3.99. "We're similar to grocery store prices but maybe $1 to $3 less," Bloom explained. But frozen pizzas are still among the most purchased items at gas station stores since people can't afford to go to restaurants.
"Our frozen family pizzas for $5.69 to $9.59 are a very popular item right now," said Kotler of the savings people can get by shopping at their local convenience stores. Additionally, he said his stores are offering some great deals. This includes buy two, get one free special, and discounts on gas when people sign up for the company's loyalty program. And all these savings stack up over time, saving money in the long term. "Every few months we are trying to reinvent our stores to stay competitive and stay relevant to shoppers in this environment," Kotler added.