Learn all the reasons why Ford's latest electric vehicle, the Mustang Mach-E GT, is truly unlike any other.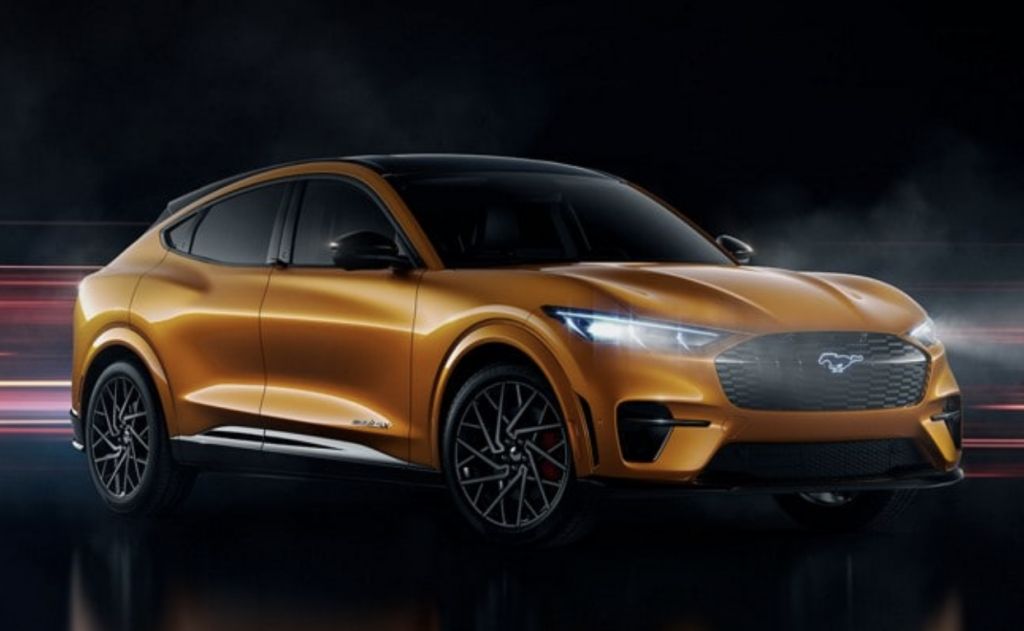 Ford has been at the forefront of introducing new electric vehicle models to its valued consumers. The Mustang Mach-E GT is the latest electric SUV Ford is adding to the roster, exciting fans of the automobile company and EV lovers alike. The new Mustang is not the most affordable car, but it is sleek and energy-efficient. The Mustang Mach-E GTs are going for $60,000 and are an impressive new addition to the company's inventory.
Though the Mustang Mach-E GT is high above most consumers' budgets, it provides a thrilling ride and is relatively easy to drive. It has an all-wheel-drive torque, with loads of innovative technology installed for the driver. For those wanting an EV that's compact and fast but has loads of interior space, the Mustang Mach-E GT might be the perfect car for you.
The Mustang Mach-E GT utilizes more GT power for extreme acceleration and easy drivability. GT power is a term used by the automotive industry to describe engine performance quantities like power, torque, airflow, and fuel consumption. Many are regarding this new Mustang as a tour-de-force from its GT power, like its 460 horsepower and 600 pound-feet of torque. Its acceleration abilities are also unprecedented, with the ability to go 0 to 60 in 3.8 seconds. This acceleration capability is mostly unmatched for other EVs currently on the market. The EV Mustang also has considerably improved breakage, with larger rotors to sustain its speed and power.
Though the Mustang Mach-E GT is an impressive new force on the EV market, there are some general caveats to note. The car's construction is enormous and generally heavy, making turning corners a bit more of a struggle. Turning and traversing difficult is possible, but many feel the weight of the car's heavy battery when executing a sharp turn. Though this shouldn't be a problem for most drivers, if you expect to turn exceptionally quickly on the open road, you'll need to rethink purchasing this EV.
The other caveat for this Ford vehicle is its not-s0-excellent price. New models cost $60,000, $18,000 more than the 2022 Mach-E (Ford's standard Mustang SUV). This might frustrate consumers based on the two cars' range and their discrepancies. The standard Mach-E has about 314 miles of range, while the Mustang Mach-E GT only has a 270-mile range. So if you're willing to pay around $20,000 more for Ford's new electric vehicle, you should expect fewer miles per gallon.
With the recent release of Ford's electric SUV, some government agencies are looking into these EVs to alleviate their carbon footprint. Specifically, the NYPD is interested in this new fleet of SUVs to help New York's goal of being a carbon-neutral city by 2050. Last month, the NYPD revealed one of its new Mustang Mach-E GTs as a police vehicle at the Javis Center.
Ford has a lot to prove in the world of EVs. With many companies like Tesla, which have gained immense popularity, the electric vehicle world is increasingly competitive. With so much press surrounding the Mustang Mach-E GT, this electric vehicle could be the new staple for EV lovers globally.
---