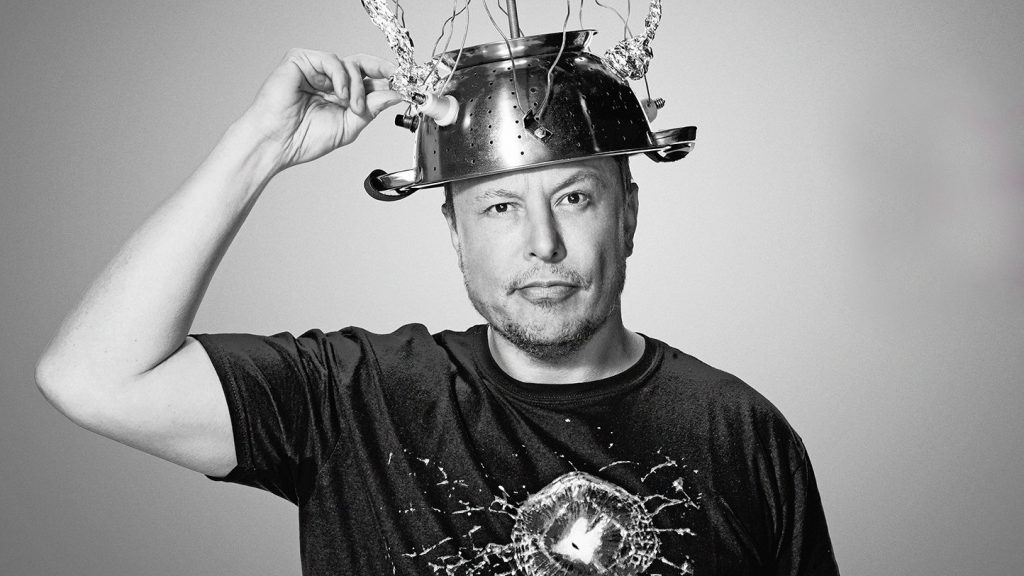 Founded in 1903, the Ford Motor Company has been around for over 100 years. The company, which is listed on the New York stock exchange, sells commercial vehicles under its flagship brand, and luxury cars under its Lincoln luxury brand. With business holding across the globe, the carmaker doesn't really need to do much advertising. But sometimes an opportunity presents itself that's just too good to pass up. In a new brand new commercial, Ford appears to be taking a shot at Elon Musk.
On the surface, the inspiring Ford commercial serves to honor the carmaker's factory workers who are often faceless cogs on the assembly line. The company refers to their 182,000 employees, saying they are building big new things. "Things that will change how we do things," the voice-over says. Some of these folks are even named at the end of the advert, capturing the essence of blue-collar ideals. But on closer examination, the opening sequence takes several shots at Elon Musk.
"Right now it could seem like the only people who matter are the loudest," the voiceover says over video footage of a hand scrolling through a smart device. "Those who want to tear things down and then fly away on their personal spaceships when things get hard," the Ford advert continues. "But we've got 182,000 people and they're building." It's really a well-crafted, fascinating attempt at reaching regular folks who may find Elon Musk rather annoying – with his wish to die on Mars, his purchase of a social media site, and his self-driving cars that don't live up to their name.
Watch Ford take several shots at Elon Musk in the below commercial:
The new Ford advert was uploaded to the carmaker's YouTube channel on May 1st. But it will be making its broadcast debut during the Kentucky Derby this weekend. Since Elon Musk is known for having notoriously thin skin, it will be interesting to see if or how he reacts. Moreover, the commercial's focus on its workers is a more nuanced dig at the billionaire. It draws a contrast to the way employees are treated by Musk's companies. Tesla is a non-union operation with a shocking history of worker abuse.
Created by the Wieden+Kennedy ad agency, Ford's new campaign continues the automaker's effort to honor its heritage while building for the future. That's where the difference lies when compared to Elon Musk's company. A lawsuit filed by California's Department of Fair Employment and Housing (DFEH) on February 9th states that Black Tesla workers were subjected to racist slurs and drawings. They also were assigned the most physically demanding jobs, the agency said in the complaint via The Guardian.
Taking on Elon Musk, who manages to stay at the top of the news cycle, for his outrageous ideas is quite a bold move by Ford. In marketing, using tension as an advertising tool comes with high rewards. But the risks can be intense too. The Michigan-based carmaker might want to brace itself for what comes next.