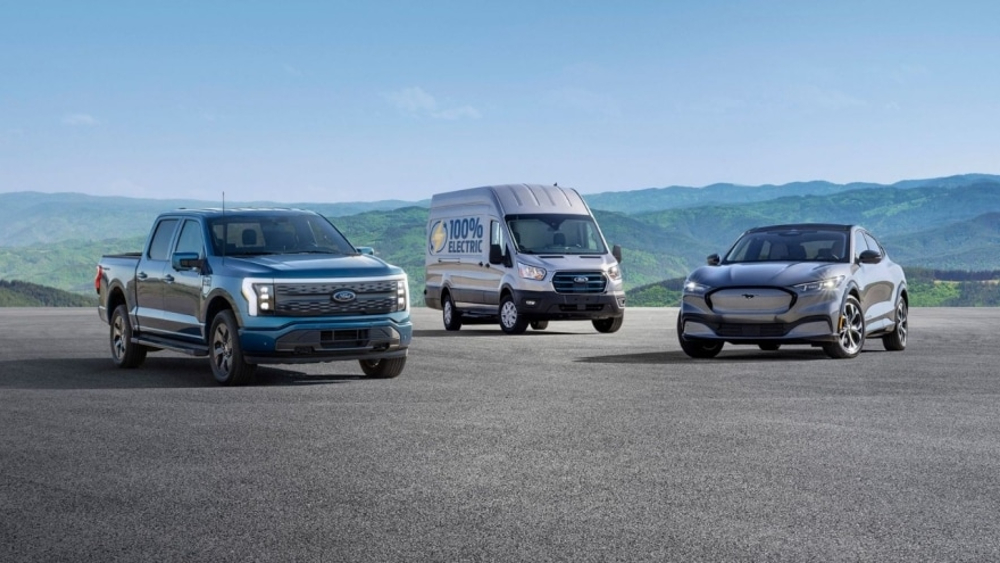 The Ford Motor Company is putting money where its mouth is. Along with South Korean company SK Innovation, the automaker announced it will be investing a massive $11.4 billion dollars into building Ford electric vehicles and they have chosen two states to help them in their journey.
Kentucky and Tennessee are the states the Ford decided to occupy with their investment that will include four new factories and create somewhere in the neighborhood of 11,000 new jobs. These factories will be in charge of building the Ford electric F-series pickup truck and the battery packs to power the vehicles.
"This is our moment—our biggest investment ever—to help build a better future for America," said Jim Farley, Ford president and CEO said in a statement via the New York Post. "We are moving now to deliver breakthrough electric vehicles for the many rather than the few. It's about creating good jobs that support American families, an ultra-efficient, carbon-neutral manufacturing system, and a growing business that delivers value for communities, dealers, and shareholders."
As soon as the announcement came, Ford's stock price jumped. Right now, it shows a 4% gain, sitting at nearly $15 a share.
The first new factory Ford is looking at building is to be called Blue Oval City and will be located in Stanton, Tennessee. It will be a $5.6 billion undertaking that will be housed on a 3,600-acre campus. The campus will hold a vehicle assembly plant for the Ford electric pickups and will also include their joint venture with SK Innovation called BlueOvalSK, and together they will also build their battery plant on the large campus.
The combination of big companies looks to create nearly 6,000 new jobs. The new Ford electric plant will also be designed to be carbon neutral will zero landfill waste once it is fully built and operational.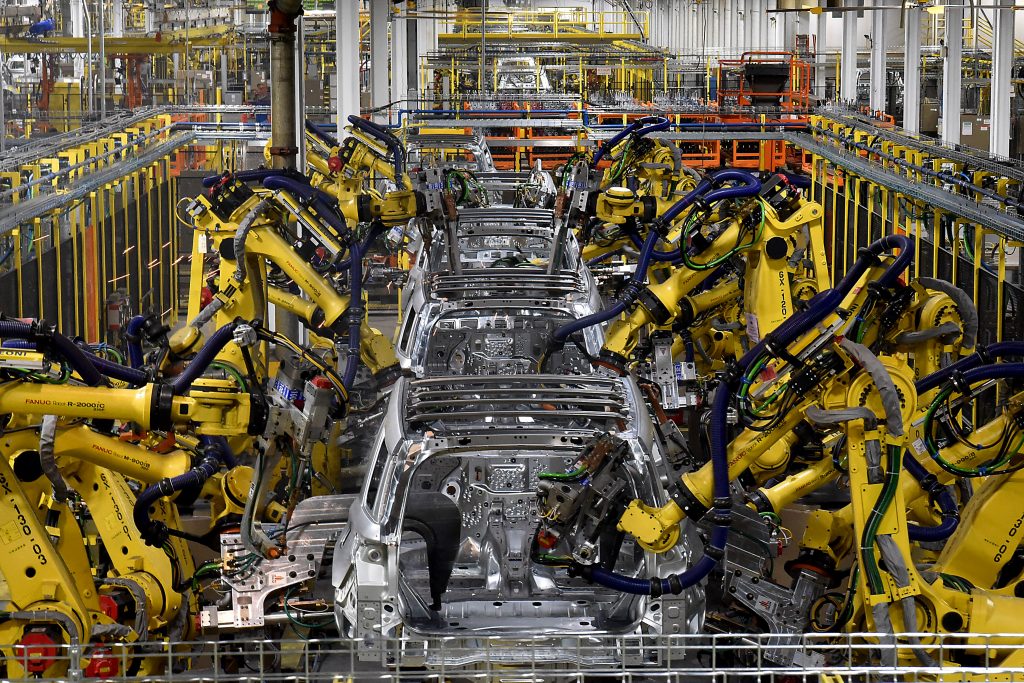 Ford says the new Blue Oval City will be their largest, most advanced, and most efficient auto production factory in their entire 118-year history. The Gigafactory will have a capacity of 43 GWh cells annually.
Ford and SK Innovation will team up as BlueOvalSK in central Kentucky, near Glendale, as they look to build two battery plants, called the BlueOvalSK Battery Park, on a 1,500-acre campus. These two plants will make the battery packs for Ford Electric and Lincoln BEVs.
Both assembly plants will be able to, like their Kentucky counterpart, produce 43 GWh of batteries annually. Combined, the three plants will be able to produce 129 GWh of batteries per year.
The two plants near Glendale will cost $5.8 billion to build and create 5,000 jobs for the region. Tennessee Governor Bill Lee was thrilled at the Ford and SK Innovation announcement, "West Tennessee is primed to deliver the workforce and quality of life needed to create the next great American success story with Ford Motor Company and SK Innovation," Lee said in a statement. "This is a watershed moment for Tennesseans as we lead the future of the automotive industry and advanced manufacturing."
Although Ford and SK Innovation are partnering in this venture, it is Ford who is doing the heavier lifting as they will invest $7 billion while SK Innovation will bring $4 billion to the table. Ford's $7 billion is just a fraction of the $30 billion they look to invest in electric vehicles by 2025.
Article continues below headlines
---
Among their financial output, Ford looks to spend $525 million in the next five years to ready their workforce as the transformation of the auto technician industry begins. $90 million of that money will be going to Texas alone as they will have a huge part in developing highly skilled technicians through job training and career readiness initiatives.