Nearly 1,000 flights have been canceled due to severe winter weather occurring across much of the nation.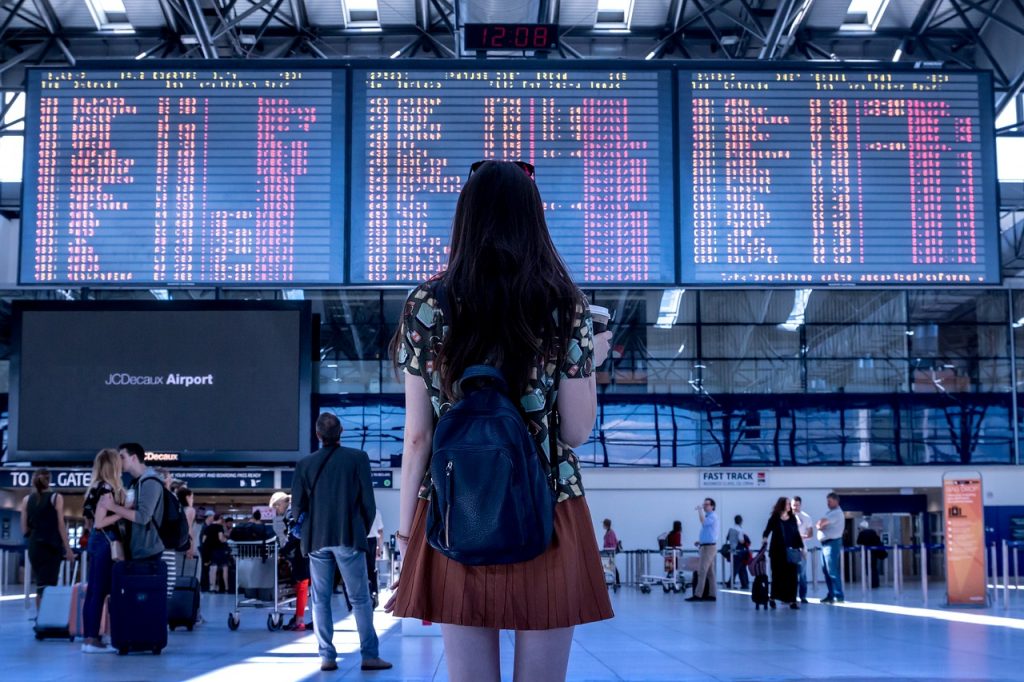 Almost 1,000 flight cancellations hit the United States this week due to extreme weather. An arctic cold front has resulted in winter weather watches with advisories in effect for most parts of the country. On its website, the National Weather Service described it as a prolonged icing event that stretches from the southern plains to the Tennessee Valley.
According to CNN Business, 300 flight cancellations affected departures from Dallas Fort Worth International. An additional 70 failed to leave Dallas Love Field. Other notable scrapped trips include 80 flights departing Austin-Bergstrom International and 45 leaving Nashville. Approximately 4,700 flights were delayed nationwide.
The latest slew of flight cancellations follows Southwest's technical meltdown in late 2022. The airline's troubles began with a winter storm but continued after other carriers recovered. At the time, Southwest canceled about 16,700 flights in the last 10 days of the year. The United States Transportation Department is currently investigating.
The Department of Transportation requires airlines to issue refunds to travelers impacted by flight cancellations. However, various airlines began issuing waivers as the winter weather rolled in. American Airlines is waiving change fees for travelers scheduled to fly through Dallas Fort Worth International until February 2nd, according to its website.
Delta Airlines says the carrier will allow passengers to rebook their flights by February 4th. Folks do not have to pay a fare difference or change fee where applicable. Southwest passengers can rebook without paying a fare difference for flight cancellations. But this has to be done within 14 days of their original travel date, the company says.
Travelers scheduled to fly with United Airlines can rebook without paying a change fee or fare difference on flights through February 5th, according to its flight information. Amid the flight cancellations, The National Weather Service issued a winter storm warning for parts of North Texas. An icy mix covered some roadways as snow or rain fell and froze.
Forecasters told NPR that ice could accumulate in neighboring Oklahoma and Arkansas and stretch east into the Deep South and Midwest this week. Along with flight cancellations, schools and colleges in Texas, Oklahoma, and Arkansas plan to close or switch to virtual learning. Fortunately, the first wave of freezing rain and sleet will begin to weaken after moving through central Tennessee central Kentucky, and southern West Virginia.
Parts of Memphis and Nashville will also experience severe storms. The terrible weather will also create treacherous road conditions. According to CNN Travel, almost half an inch of ice or sleet is expected in parts of Texas. The National Weather Service warns that ice accumulation is expected across at least 15 states. So it's not surprising that the country is expecting so many flight cancellations.
"If you must travel, slow down and use extreme caution, particularly when approaching bridges and overpasses," the Texas weather warning says. Much like people affected by flight cancellations, motorists are advised to have a backup travel plan. Those who have to venture out have been advised to carry flashlights, food, and water in their vehicles in case of emergency.
---