An American tourist was fined for eating a Gelato and drinking a beer while seated on the Fontana dei Catecumeni monument in Rome.
On a recent trip to Italy, an American tourist learned an expensive lesson about gelato. The 55-year-old was fined $450 for breaking one of Rome's "urban decorum" rules by eating the ice cream on the steps of a fountain around 1 am local time. Having a beer in his other hand probably didn't help either.
During the day, the Fontana dei Catecumeni is a popular tourist attraction. But in the late evenings, the area is cordoned off to protect the monument in the face of over-tourism. But the tape had been removed, leaving the man unaware that he was about to commit an infraction when he sat down with a gelato and a beer.
According to The Guardian, he did not move when warned by police, so they responded by giving him a fine. After the fact, the man said he didn't know he was breaking any rules and didn't understand the initial warning. The eating and drinking ban at Rome's popular fountains was introduced by Mayor Virginia Raggi in 2017, as she tried to restore decorum to the Italian capital.
The Fontana dei Catecumeni is located on a small, picturesque square in the Monti neighborhood. It was built in 1589 by architect and sculptor Battista Rusconi and was restored in 1997. The eating and drinking ban was among those updated from legislation first drafted in 1946. It also forbids wheeled suitcases and buggies being dragged down historic staircases, walking around bare-chested, swimming in fountains, and pub crawls. So it's not surprising that the tourist was issued a gelato fine.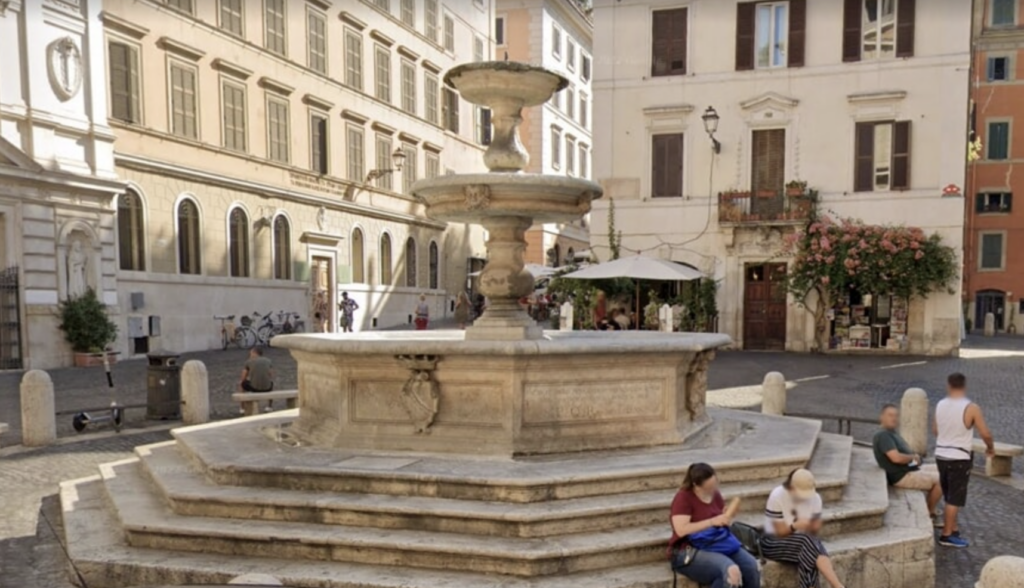 Updated rules focused on maintaining the environmental decorum of the city have been in place since 2019. In a statement via CNN, local police said they carried out more than 300 checks in early September, with street patrols enforcing rules including limits on the volume of music played in bars. Police officers can impose fines (for things like gelato) and even ban people from a certain area for up to 48 hours. Repeat offenders can be banned for up to 60 days.
The restrictions even clamped down on Roman folks hanging out laundry to dry between neighboring buildings When the decorum rules were introduced, the city council said they would help people to respect the artistic and cultural heritage of the capital. That means no loitering with things like gelato and alcohol. They were also intended to address the symptoms of tourism, as the Eternal City struggles to deal with the sheer number of visitors who are simply fined for breaking these rules.
Before the pandemic, Rome received around 10 million visitors a year so the decorum laws are necessary. As such, the gelato fine was not an isolated incident. There have been multiple occurrences of people contravening the updated rules. In May, border police apprehended a 37-year-old man at Milan's international airport after a rented Maserati was driven down Rome's famous Spanish Steps and abandoned. A month later, two more tourists were fined and briefly banned from Rome's city center after damaging the Unesco world heritage site with electric scooters.