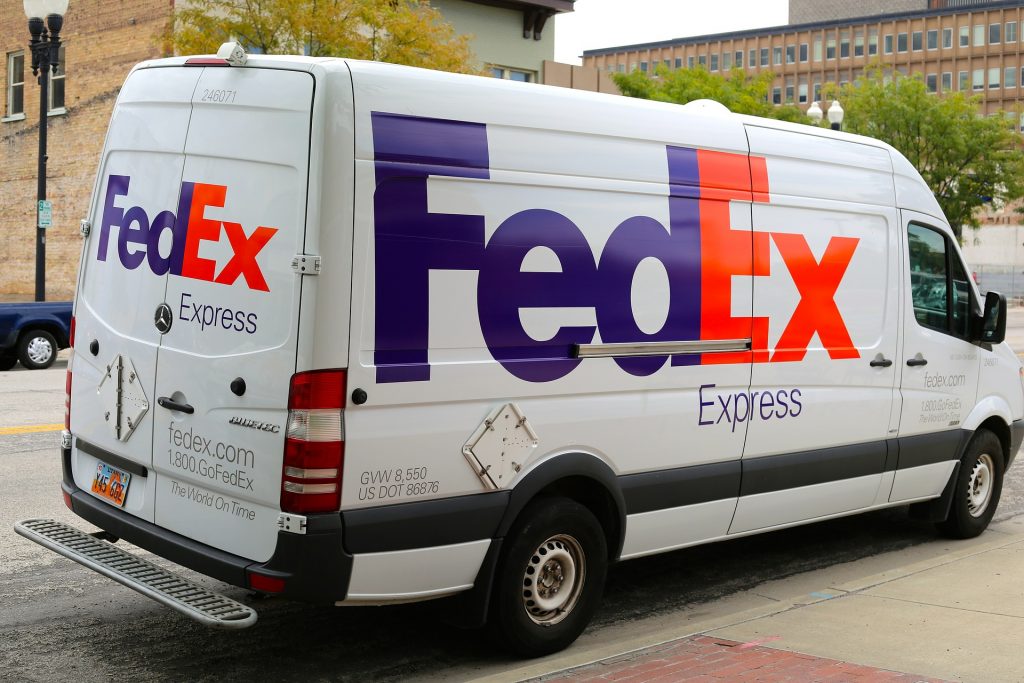 Packages and parcels are too easy to be stolen. When they're dropped off at a house or apartment building, there's always the possibility of someone swiping it before you obtain the package. FedEx is working to provide better anti-theft technology to ensure every delivery is accepted by the person meant to receive it.
After numerous requests from FedEx customers, the delivery service has finally added a photographic element to its agenda. When a delivery person drops off a package, they can now take a picture of the box and where it was placed. If you didn't come out to sign the package, you'd know exactly where the parcel was left. If someone wrongfully grabs the box before the proper person receives it, then there's evidence that the delivery driver dropped it off accordingly. It can also help avoid delivering a parcel to the wrong address or house.
FedEx's Picture Proof technology gives "peace of mind to both merchants and consumers," stated Chief Customer Officer Brie Carere. In the statement, they elaborated on the fact that customers had wanted photographic evidence of deliveries for a while. The delivery service finally implemented the technology to the satisfaction of the consumers. The Picture Proof addition will be available in all 50 states and Canada, and the addition will be free to all customers receiving FedEx packages.
The FedEx Picture Proof application will be attached to the delivery service's tracking tools. Alongside the standard tracking page, an image of the exact location of your package drop-off will be included. Consumers won't have to sign up through any additional portals or websites since the tracking info page will already be upgraded with Picture Proof tech. FedEx wants to ensure that there's less trouble for both sellers and customers regarding delivery theft and misplacement.
FedEx is intentionally marketing this new plan to its small business clients. For larger businesses like Amazon, replacing a missing package isn't as much of a financial burden. But for smaller, local sellers, fronting the cost for a lost package can be monstrously damaging. FedEx's Picture Proof will aid small businesses in owing less to consumers when package misplacement occurs. Sellers will also see the location of each delivery, which will appear on FedEx's tracking dashboard page.
The new photographic system is part of many FedEx additions that are working together to create more efficient deliveries. The company has already updated its Delivery Manager page, where customers can identify precisely where they want their packages to be dropped off. That way, delivery drivers can position the box in the exact location requested, then upload photographic evidence of the drop-off. Overt transparency will help keep merchants and customers aware of each delivery, hopefully mitigating the frustrating amount of missing packages.
FedEx's new service comes at an opportune time for the company since package theft has increased extraordinarily over the pandemic. When COVID hit, the number of package stealing began accelerating from the previous year. In 2020, package theft was 7% higher than in 2021. This prompted many delivery companies to work on procedures to curtail the number of packages stolen.