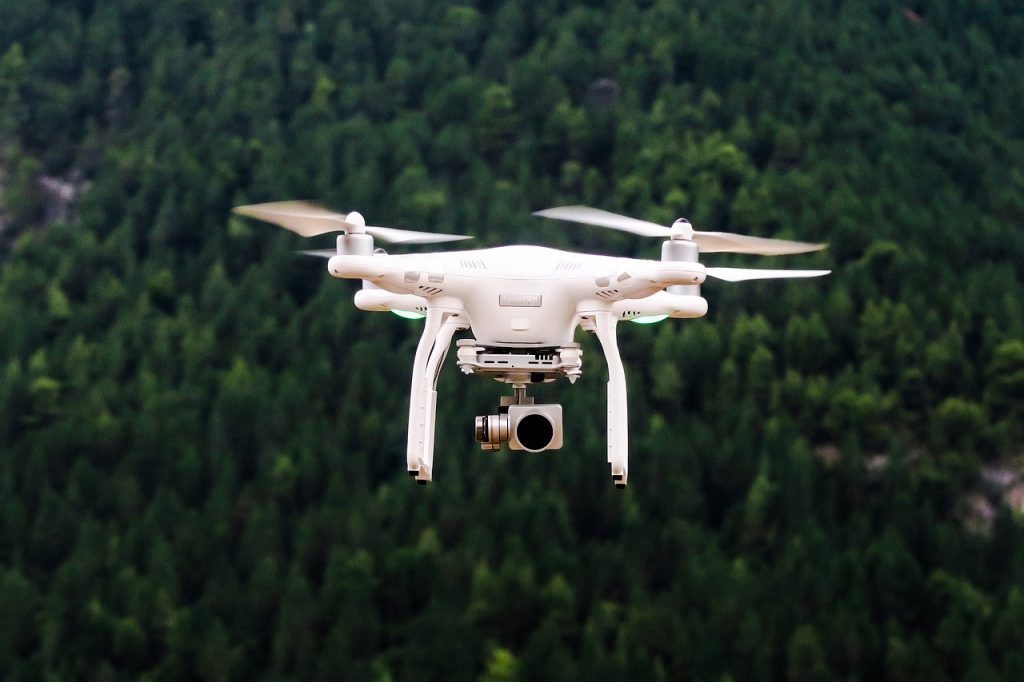 By all accounts, Elon Musk's Tesla is about to make some bold changes. Not that change hasn't already been a constant with Tesla as the models are constantly being tweaked. This change, though, has nothing to do with the mechanics or electronics of the popular electric vehicles, but this change has everything to do with the look of the EV. By that, we mean the colors.
Recently posted YouTube drone footage, which is quite impressive in its own rights, takes a look at the entire Shanghai Gigafactory from its ground-breaking in January 2019 up through their recent opening. The video, posted by YouTuber Jason Yang, also offers an aerial view of the impressively built Gigafactory but what was meant to be an overall look at the factory also held some surprises.
Viewers noted at around the 6:13 mark and the 8:46 mark (the video runs 10:25) that a number of brightly colored Tesla vehicles are visible parked in a lot outside of the factory. If this is true and becomes part of Tesla's overall plan, it could help the brand stand out even more than it already does.
"If you're just using grays and beiges, you're just going to meld into the background and get lost," Laurie Pressman, vice president of the Pantone Color Institute said to FastCompany. She was referring, at the time, to Apple's decision to put 20 years of bland computer coloring behind them and offer customers a variety of new, bright colors.
This same thought holds true to Tesla, whose Model 3 comes in five colors: solid black, deep blue metallic, pearl-white multi-coat, midnight silver metallic, and red multi-coat. Nothing earth-shattering or overly fun with those choices.
Tesla had offered more color options but has removed some telling customers in 2018 the colors were being removed "in order to increase production, delivery and service efficiency." They then sent out an email saying the Metallic Silver and Obsidian Black were being taken away. Here was their announcement via Electrek.com: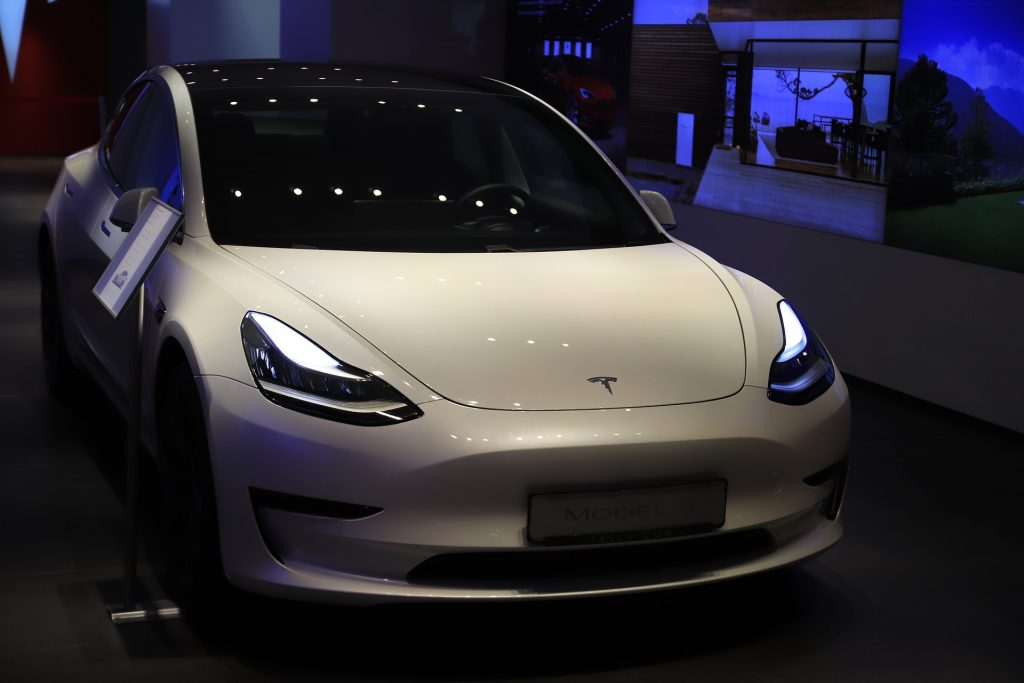 "In order to increase our production, delivery, and service efficiency, we will be removing Metallic Silver and Obsidian Black Metallic as paint options from our online vehicle configurators for Model S, Model X, and Model 3. This will be effective on Thursday, September 13, 2018, after which Metallic Silver and Obsidian Black Metallic will be offered only as limited-edition colors via special request at a cost of $2,000 only until Friday, September 21, 2018."
Now it seems there has been a colorful change in plans. There does, though, seem to be a question if these new colors are something Tesla is offering as a factory-built color or is this a part of their already announced factory car wraps.
Tesla has been teasing for a while now their new paint shop in the Berlin Gigafactory that is producing a wide variety of new colors, but they have also been promoting factory wraps in Shanghai. This is fairly new for Tesla to offer its own factory wrap, but it does seem a less expensive way to get different colors to customers. Over the years, customers have been handling their own custom car wrap through third parties.
Tesla's original paint jobs have been a bone of contention for a number of Tesla customers. In June 2020, Sandy Munro, the legendary car teardown expert, spoke to Inverse and told them that one of Tesla's worst features was their pathetic paintwork
"I don't like the paint job at all," Munro said to Inverse. "That's a bad paint department. I would be sacking the guy in charge and, during the shutdown, I would have had a whole new paint shop put in."
Article continues below headlines
---
Munro isn't the first person to run roughshod on Tesla's paint. There was the case of Ben Trudgill, who had been having issues with his Model 3 paint job. As he took it in for further inspection, he discovered that the paint had varied in thickness running from 175 micrometers to 46 micrometers.
Maybe these complaints are what pushed Musk to announce that his Berlin Gigafactory would also feature the "world's most advanced paint shop," that would offer customers "more layers of stunning colors that subtly change with curvature."
Custom car wrap or custom paint right off the floor. Either way, it is nice to see Tesla begin to offer a wider variety of colors. You can catch the amazing drone video of Shanghai Tesla below and be sure to keep your eyes peeled at the 6:13 mark and the 8:46 mark for those new, bright colors.