After 30 plus years, a Disney staple associated with all of its resorts has announced it will cease all operations.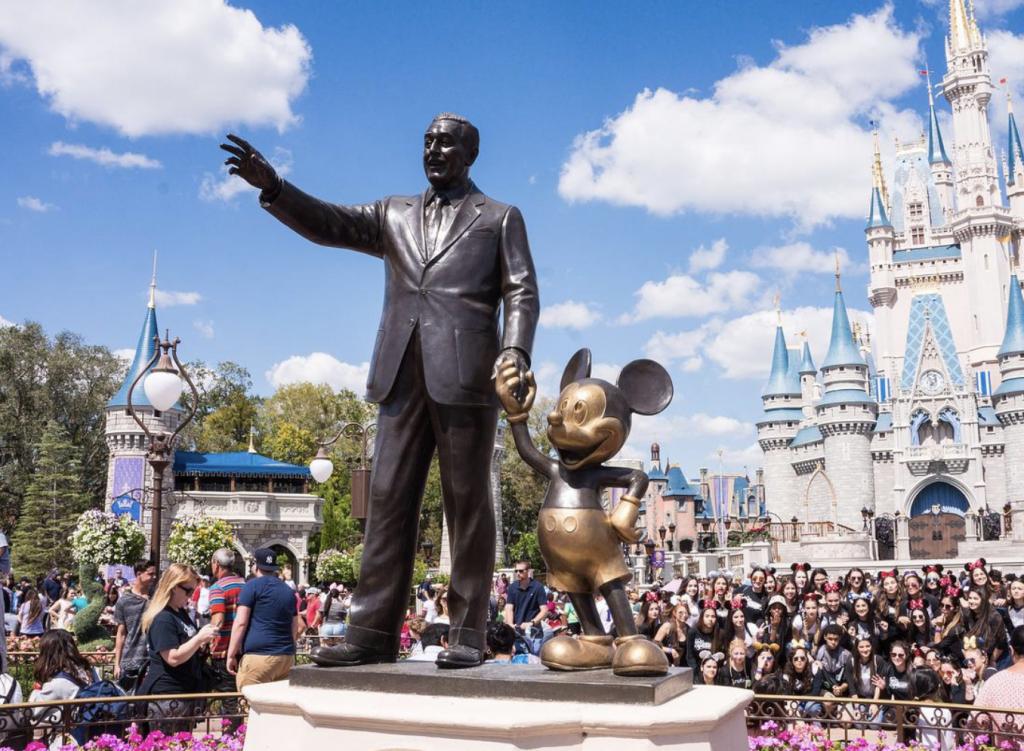 Anyone who's stayed at a Disney hotel or been on a Disney Cruise has probably used the complimentary H2O+ branded soaps, lotions, and assorted toiletries. The company even created a special line of products for the theme park's Star Wars hotel. From land to sea, that very identifiable, relaxing fresh scent has become synonymous with a Magic Kingdom vacation. Now, in a move that caught many Mouse of House aficionados off-guard, the San Francisco-headquartered firm announced that it is ceasing operations.
"After 30+ amazing years of innovation, we have made the very difficult decision to retire the brand at the end of the year," the former Disney partner said on its website. After thanking shoppers for their support over the years, H2O reminded folks to purchase their favorites on Amazon while supplies last. For over three decades, the skincare manufacturer has been creating products to help folks feel empowered and confident. With rigorous quality standards, innovative technology, and the power of water, each collection consistently provided clean, clinically-proven hydration for vibrant skin.
For now, the Disney partner hasn't given a reason for the closure. But an announcement regarding the dissolution and liquidation of a consolidated subsidiary from Pola Orbis (which owns H2O+) made the decision to end business dealing with the company in April. "The business environment surrounding H2O+ has become extremely difficult, causing performance results to fall short of plans," the document says. "Despite various measures undertaken to date toward recovery, it has been determined that there is no longer any benefit in continuing this business."
Luckily, the Pola Orbis memo also includes information regarding the schedule of dissolution. "Going forward, H2O+ will fulfill its obligation to supply products, etc., in accordance with agreements with its business partners and proceed with dissolution procedures during the second half of 2023. Subsequently, the liquidation will be concluded upon the completion of the necessary procedures. Disney has not made an official statement or announced a replacement for the current line of H20+ products at its locations at this time.
Synonymous with Disney, H2O+ also created a very cool limited edition travel set in celebration of Walt Disney World's 50th Anniversary. Packaged in a trendy carry bag, the set was designed so folks could bring the magic of their Disney Resorts vacation with them wherever they go. The convenient travel size products included Castle Sea Marine Shampoo, Castle Sea Marine Conditioner, Castle Sea Salt Body Wash, and Castle Sea Salt Body Lotion. The product is still available at a very affordable $17.49.
Disney's future soaps and toiletries partner will have some huge shoes to fill. Especially since hotels and resorts have moved away from individual bottles to larger mounted dispensers which create less environmental waste. In 2018, the House of Mouse also announced that it would be eliminating small plastic toiletry bottles from the Disney Resort hotels and Disney Cruise Line ships. Additionally, California and the state of New York plan to entirely ban small bottles from the hospitality industry in the future.
---