Delta, the first major airline to announce its healthy net income of $695 million, looks like it is rebounding well in the wake of the pandemic, however, it still remains unclear how its stats will fair compared to other key industry players like United and American Airlines.
Atlanta-based Delta Airlines was the first U.S. air carrier to post its third-quarter earnings, and it was a bit of a flex. A surge in summer travel paired with high fares resulted in a net income of $695 million. This record revenue was also fueled by strong Delta-American Express credit card sales and a bump in international flights, especially to Europe.
Delta is predicting another healthy profit in the last quarter of 2022 as leisure and business travel continue to recover to pre-2019 levels. Airlines use 2019 as a standard of measure because the pandemic had such a negative effect on the travel industry over the past three years. Delta is still operating fewer flights than they were during the third quarter of 2019, but they expect to fully restore the schedule by next summer.
"Global demand is continuing to ramp as consumers shift spend to experiences, businesses return to travel and international markets continue to reopen," Delta CEO Ed Bastian told CNBC. "Demand has not come close to being quenched by a hectic summer travel season." International travel actually outpaced domestic travel for the first time since the pandemic began, with Italy, Spain and Greece proving to be popular destinations.
Bastian also told CNBC that Delta has hired about 20,000 people since the beginning of 2021 and it's close to filling its staffing needs. About the same number of employees opted for buyout offers during the pandemic's massive travel slump, so the airline is glad to be nearing pre-pandemic staff levels. Bastian said the airline is now focused on training staff.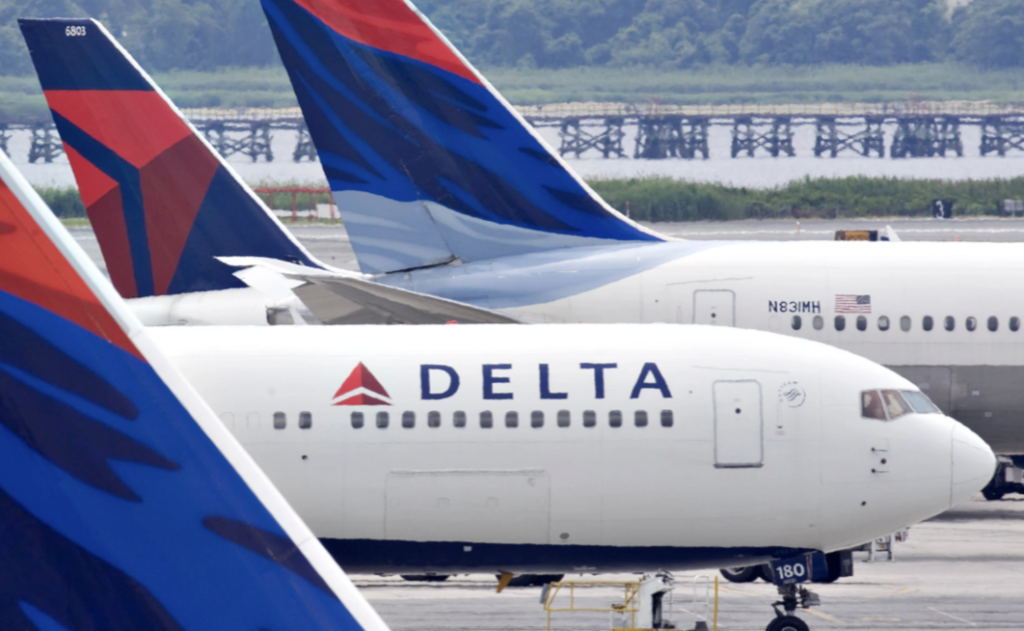 Although business meetings were largely replaced with Zoom calls during the pandemic and many companies still rely on video conferencing, airline officials are hopeful that business travel will continue to recover. Delta stated that business flights were at 80% of pre-pandemic levels at the end of the third quarter. They also said that recent surveys of corporate accounts indicate that 90% of them will maintain or increase travel levels during the fourth quarter, with advanced bookings supporting that prediction.
Higher fares don't seem to be quenching the surge in travel, perhaps because people are eager to make up for travel opportunities lost during the pandemic. Delta reported that their planes were 90% full and the average passenger paid 23% more per seat than they did in the same months during 2019. Revenue from first-class and other premium seats was even more significant, especially as airline amenities continue to improve.
Some financial analysts are concerned that increasing inflation will soon dampen the current enthusiasm for air travel. Spending more on basics, such as housing, food and gasoline, leaves less discretionary income for vacations. Christopher Raite, a sector analyst at Third Bridge, said, "As consumers spend excess savings and make up for lost travel, our analysis suggests that demand will wane for leisure travel."
Other airlines have yet to report their third-quarter earnings, but many are also forecasting healthy profits. British Airways, American Airlines and others are also anticipating a strong fourth quarter with its bustling holiday travel season. And United Airlines has a huge trans-Atlantic expansion in the works for 2023, a clear indication that it expects international travel demand to remain high.
How the economy and an impending recession actually affect Delta and other airlines remains to be seen. Even if there is a decline in domestic and international travel, the airline industry seems certain that demand will continue to fly well above pandemic levels. "I can't speak for the broader economy," Bastian said, "I know there is some pretty significant macro shifts going on in spending — out of goods and into services — which we are a beneficiary of … we're glad to see people back on the road."
---