David's Bridal announced that it has filed for bankruptcy, and although the retailer's ultimate fate still remains unclear, it did assure customers that in the meantime it would continue to fill orders.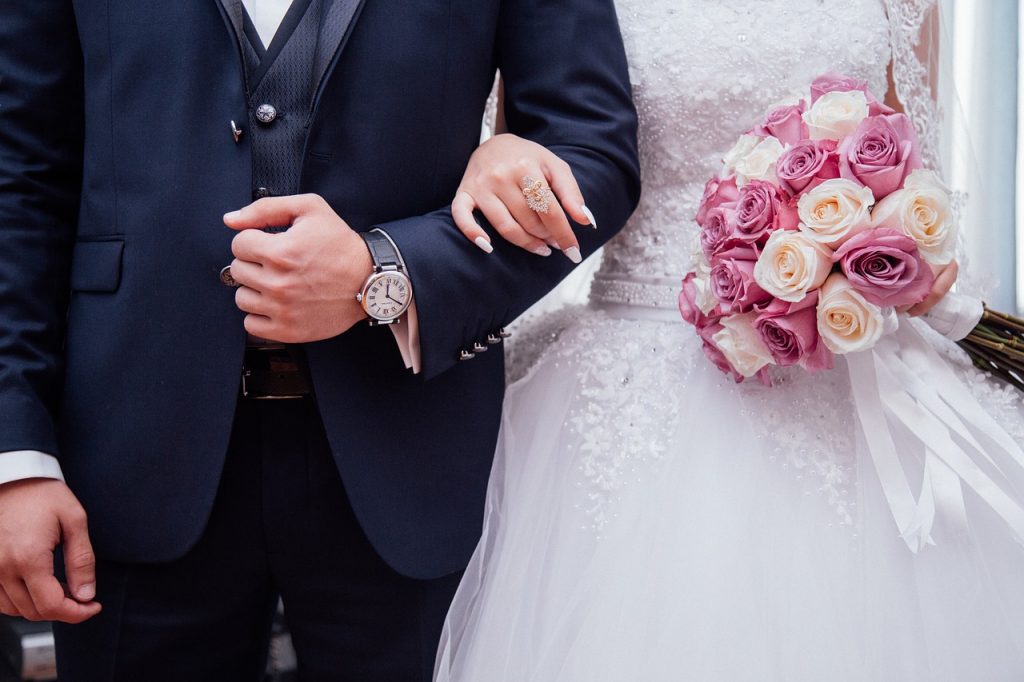 Your wedding day can be one of the greatest days of your life, you have spent the last 12+ months making all the arrangements for your special day, and you have picked out the perfect floral décor, place settings, photographer, DJ, menu, and guest list. One of the most thought-about details for the bride is her wedding dress, which she has been dreaming of since she was a little girl. Imagine that the ceremony date is a week away, and you woke up this morning to the news that David's Bridal announced that they are filing for Chapter 11 bankruptcy.
This news is enough to quickly turn a beautifully anxious bride into the famed bridezilla in the blink of an eye. The thought of the wedding dress you picked out months or maybe years ago could be affected by this news, and it would send any bride-to-be into a complete frenzy. According to ABC 7 News, "David's Bridal said it is looking to sell the company, but in the meantime, stores are open and fulfilling orders for brides without disruption or delay."
David's Bridal said they were continuing business as usual until either a sale of the company occurs or if there are no potential buyers then they would cease incoming orders. The company is headquartered in Conshohocken, Pennsylvania, and has an employee base of 11,000 workers with retail locations all over the country. This news is coming on the heels of the recent announcement last week that they were going to be laying off 9,236 positions across the United States which is the equivalent of 84 percent of the company's workforce.
That seems to contradict the notion that there will not be any delays in fulfilling current orders because losing 84 percent of your workforce doesn't hamper the company's ability to handle its sales fulfillment, what were all those extra workers doing all day? If that is true, then no wonder David's Bridal filed for bankruptcy because that is overstaffing like nothing we have ever seen before. I would think logically that such a reduction in staff would immensely impact their ability to deliver already arranged purchases to those customers.
It could be that filing for bankruptcy is "old hat," for David's Bridal and their executives have a plethora of experience in how the process works since they filed for bankruptcy five years ago for the first time. Yes, you read that correctly; they had previously filed for bankruptcy back in 2018. At the time, the company was riddled with a debt problem that kept growing exponentially combined with declining sales, sending them to the courts seeking relief from that debt so they could attempt to rebuild the company's foundation.
It appears that David's Bridal's attempts to build a solvent company have not panned out as they had hoped for a short five years ago. They were initially able to emerge from bankruptcy quickly, and by the end of 2019, they were clear of it. Then the year 2020 came, and we know that was not a good year for large gatherings or any face-to-face social interactions due to the Covid pandemic.
This is especially true for businesses that thrived on big like weddings and that bottomed out David's Bridals revenue generation for over a year. We will have to wait and see if they have a miracle to pull out of their bag and try to avoid the impending doom that is hovering over their Pennsylvania headquarters.
---