Dallas Zoo has recently had a clouded leopard escape, two emperor tamarin monkeys, and an endangered bird die due to targeted attacks.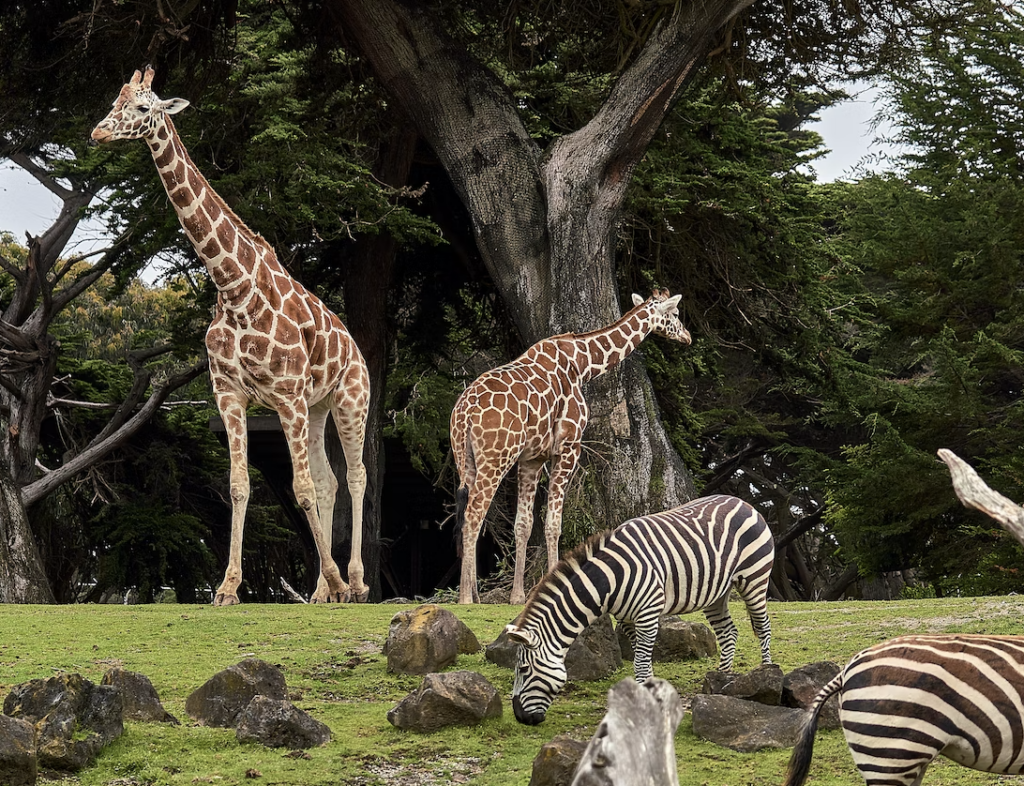 Two emperor tamarin monkeys reported missing from the Dallas Zoo have been found. After being stolen on January 30th, the simians were found unharmed in a closet of an abandoned home a day later. Speaking to People, a zoo representative said staff received a call from the police when the animals were found.
Law enforcement assisted staff by safely returning the monkeys to their enclosure. The creatures are scheduled to undergo a full evaluation later this week. An update on their health is expected to be announced by the Dallas Zoo, with additional details about their recovery expected to be released by the police. Investigating officers still want to talk to a suspect in connection with the case.
Although Dallas police spokesperson Kristin Lowman didn't elaborate on why they want to speak to the person, the department has released surveillance footage showing a man walking slowly down a nearly empty zoo sidewalk. He looks back and forth as he moves. A second person also can be seen in the background, but that person walks in the opposite direction, CNN reports.
The incident is the latest in a slew of suspicious activity at the zoo in recent weeks. Earlier this month, a clouded female leopard escaped her enclosure after the fence was intentionally cut, ABC News reports. Dallas Zoo officials said Nova was found the same day she went missing. Police launched a criminal investigation into the incident.
In a similar case, another fence was cut inside the langur monkey habitat. Fortunately, they didn't escape, and none of them were harmed. On January 21st, Dallas Zoo workers found a rare and endangered vulture dead inside its enclosure. The incident was described as highly unusual since Pin did not appear to die from natural causes.
Following the incident, the 106-acre park increased its security measures. "We have added additional cameras and increased security patrols at night," the zoo said in a statement. Dallas Zoo will continue to implement and expand its safety and security measures to whatever level necessary to keep the animals and staff safe. It's unclear if the various incidents are related.
According to CNN, Dallas Zoo is offering a $10,000 reward for information leading to the arrest and indictment of a suspect in the vulture's death. Police are currently investigating all four incidents. The department is also collaborating with U.S Fish and Wildlife to solve these cases.
Interestingly, animals have escaped from Dallas Zoo before. In 2004, a western lowland gorilla named Jabari escaped from his enclosure and went on a rampage. After about 40 minutes, in which three people were injured, the animal was shot and killed. Injured visitors received $500,000 from a lawsuit settlement with the city government in 2009, according to WFAA.
Then in 2010, a Dallas Zoo worker who was new to the gorilla enclosure broke protocol when she failed to visually confirm the animal's whereabouts before opening the cage. As a result, Tufani escaped from her habitat but did not leave the building. She was found inside the gorilla house, tranquilized, and returned. But the zookeeper was suspended.
---