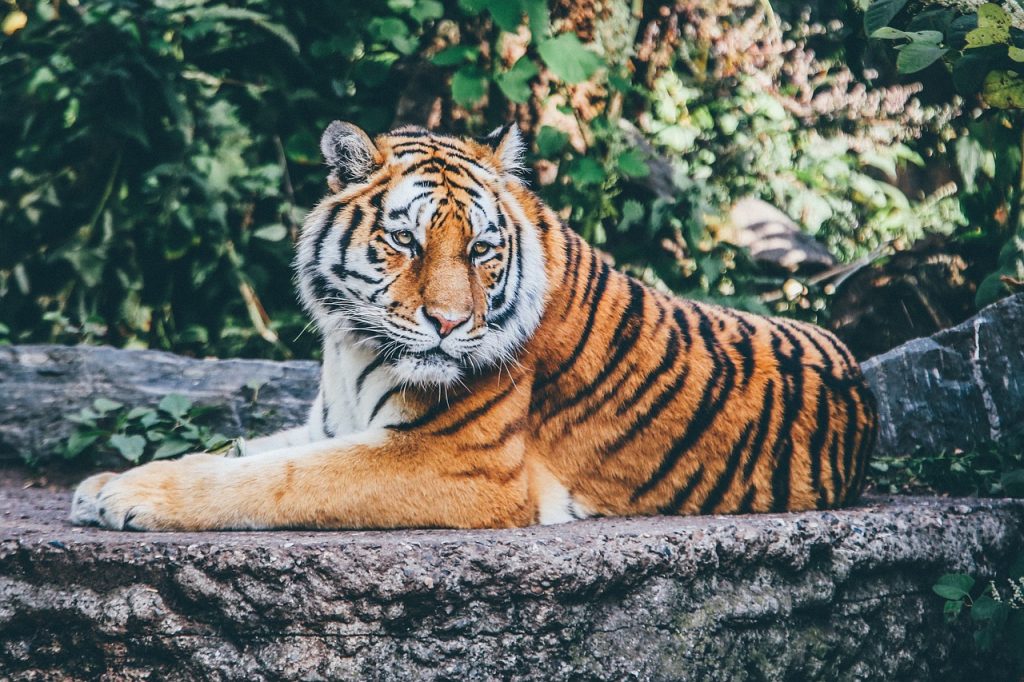 Having the ability to see hundreds of species of wild animals live and thrive in a space akin to their natural habitats is one of the great gifts that zoos afford us. Visiting a zoo provides the unique opportunity for you to gain the knowledge and experiences that only being in the presence of such a diverse range of wildlife can imbue. The United States happens to be home to more than 2,400 different zoos.
The abundance of zoos nationwide makes them ideal for those looking to embark on a spontaneous day trip or it can be one of the highlights of a full-fledged vacation. All in all, going to a zoo is fun, educational, and something that everyone should jump on the chance to do whenever they get it. Hence, we rounded up the nation's finest zoos from coast to coast so you can start planning the next time you get to see some "lions, tigers, and bears, oh my!" up close and in person.
BRONX ZOO, 2300 SOUTHERN BLVD. BRONX, NY 10460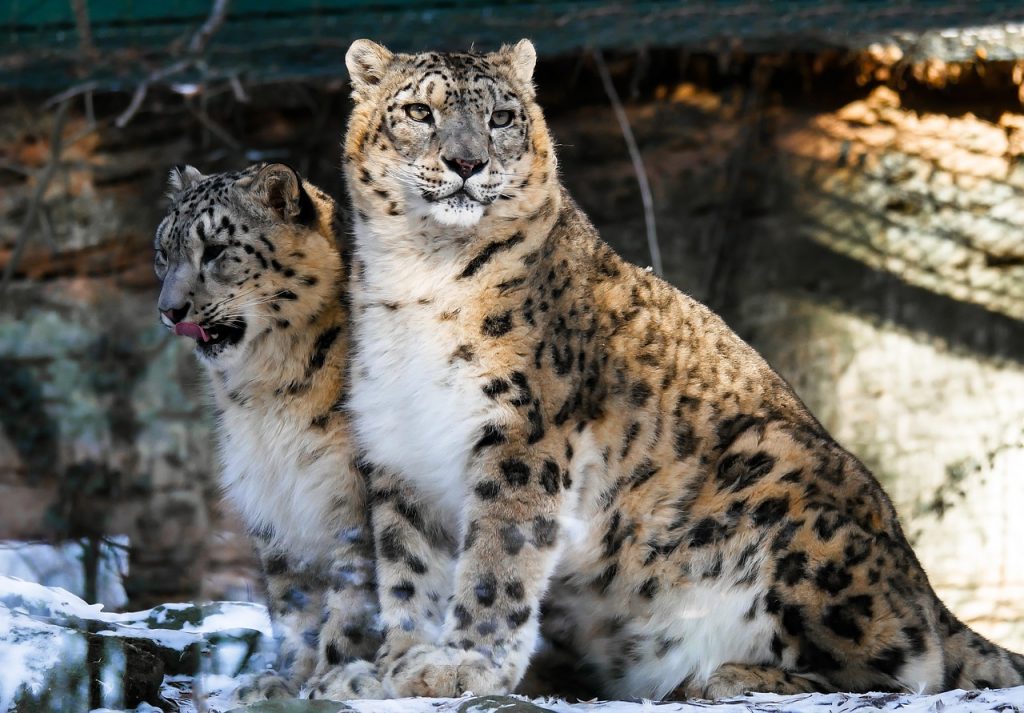 The Bronx Zoo was founded in 1899 making it one of the oldest zoos in the country. At 265 acres it also lays claim to being one of the largest zoos in the nation and happens to be the largest of those located in a major metropolitan area. Impressively, over 6,000 animals across 700 different species call the Bronx Zoo home.
Must-See Species – The Bronx Zoo is home to such an array of different species that it's quite the undertaking to see them all in one day. A few that really stand out include the 97 different species of Lemur native to the island of Madagascar, Ebony Langurs who hail from the lush Asian Jungles of Indonesia, the brilliant pink James' Flamingos, and the gorgeous Snow Leopards indigenous to the highlands of the Himalayas. The Bronx Zoo is also well known for all the conservation work it has done for the American Bison and the irresistibly cute Red Pandas should always be on your list of must-sees.
Some other areas of note to check out include the African Plains, Sea Lion Pool, and Tiger Mountain. A look at the Big Bears is also exceedingly worthwhile. However, if you have the time it is well worth taking a look at each and every one of the zoo's magnificent residents.
Other Awesome Activities – Apart from gazing upon all the glorious animals, there are a plethora of unique activities to take advantage of while visiting the Bronx zoo. Booking a Wild Encounter will give you the opportunity to get up close and personal with Penguins, Cheetahs, Porcupines, and Sloths. Embarking on a Treetop Adventure will leave you swinging through obstacle courses and ziplining across the Bronx River.
Tickets & Hours – Park admission is $30.95 (13 & over), $28.95 (65 & Over), $22.95 (3-12 years old), Free (2 & Under). The park is open 7-days a week, from November to March park hours are 10:00 AM- 4:30 PM and from April to November 10:00 AM – 5:30 PM. The park is closed on Thanksgiving Day, Christmas Day, New Year's Day, and Martin Luther King Jr. Day.
SMITHSONIAN NATIONAL ZOOLOGICAL PARK, 3001 CONNECTICUT AVE. NW, WASHINGTON, D.C. 20008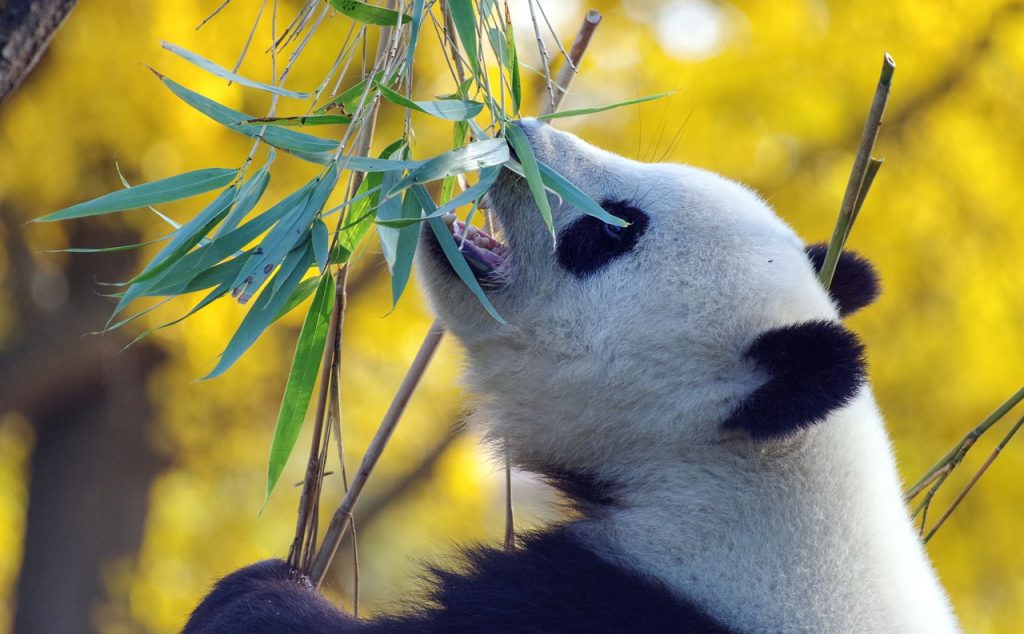 The Smithsonian National Zoological Park opened 132 years ago in May of 1889 with a mission to "provide engaging experiences with animals and create and share knowledge to save wildlife and habitats." It is a mission that continues to characterize this historical zoo's ethos today. The public part of the zoo spans 163 acres, and a separate off-site facility reserved for conservation and professional training located in nearby Virginia encompasses another 3,200 acres of zoological purposed space. The two facilities combined house approximately 2,700 animals from nearly 400 unique species.
Must-See Species – One of the biggest draws that lures visitors far and wide to this zoo is its Giant Pandas. The trio of pandas, Tian Tian, Mei Xiang, and Xiao Qi Ji, that call the zoo home rose to national acclaim when the cub of Tian Tian and Mei Xiang, Xiao Qi Ji, was born in August of 2020. You can take a look at the pandas up close even when you're not visiting the zoo via the Panda Cam. Other amazing animals to check out during your visit include Cheetahs at the Conservation Station, the Elephant Exhibit, the Great Cats Exhibit, and the Small Mammal House.
Other Awesome Activities – The Smithsonian Zoo is one of those most dedicated to focused on saving and conserving endangered species. A visit to its Conservation Biology institute is well worth taking time out to visit. There is also a petting zoo where adults and kids alike can interact up close with cows, alpacas, donkeys, goats, chickens, and fish.
Tickets & Hours – The great thing about this zoo is that admission is entirely free. Normally, the public facility is open year round/7 days a week to guests. Regular Hours from March to September range from 8:00 AM to 7 PM and hours from October to February are 8:00 AM to 5:00 PM. However, because of COVID-19, the zoo is currently only operating Thursday-Sunday from 8:00 AM to 3:00 PM (at the time of writing). Check here for updates.
Article continues below headlines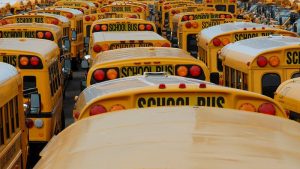 ---
OMAHA'S HENRY DOORLY ZOO & AQUARIUM, 3701 S. 10TH ST. OMAHA, NE 68107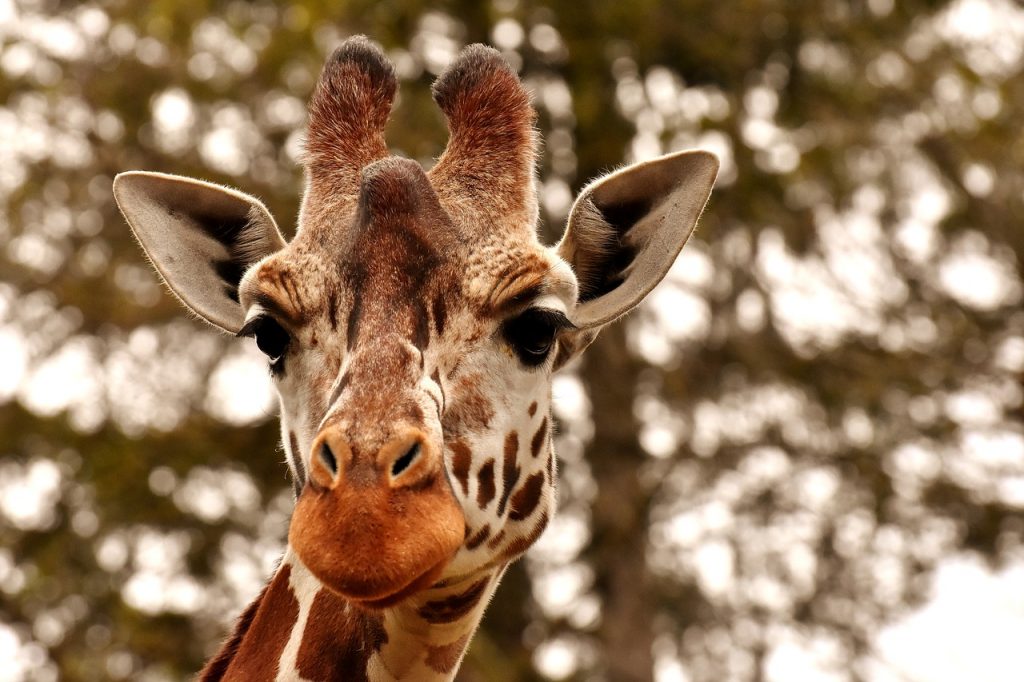 The Omaha Zoo is one that is also known for its immense dedication to preserving endangered species. In 2014 it was recognized for its efforts and exhibits when it was named the "World's Best Zoo" by TripAdvisor. It has garnered a well-deserved reputation that it continues to astutely live up to today.
Must See Species – The Omaha Zoo's African Elephant exhibit is truly a sight to behold, perhaps now so more than ever because the zoo recently welcomed the first African Elephant to be born at its facilities in its entire history. Kiki the elephant birthed a bouncing baby boy on January 30, 2022, that was christened Sonny. The species inside the zoo's Desert Dome are also an absolute must-see. The dome itself is actually somewhat a marvel, too, as it is the world's largest indoor desert. It is a two-story exhibit that comprises a total of 84,000 square feet and houses species from the Namib Desert of southern Africa, the Red Center of Australia, and the Sonoran Desert of the southwest United States.
Other Awesome Activities – There are also various experiences and animal encounters for guests to take advantage of at this amazing zoo. The Aquarium Backstage Experience and the Giraffe Backstage Experience are two of the most notable. Some up-close animal encounters include the Budgie Encounter, petting stingrays at the Stingray Beach, and getting to feed a giraffe.
Tickets & Hours – The cost of tickets vary depending on the time of year. Rates from May to September are $25.95, October to November $20.95, December to February $16.95, and March to April $20.95. Children under 2 years of age are free. The park is open all year/7 days a week with the exclusion of Christmas Day. Hours from April to October are 9:00 AM to 3:00 PM and hours from November to March are 10:00 AM to 4:00 PM.
SAN DIEGO ZOO, 2920 ZOO DR. SAN DIEGO, CA 92101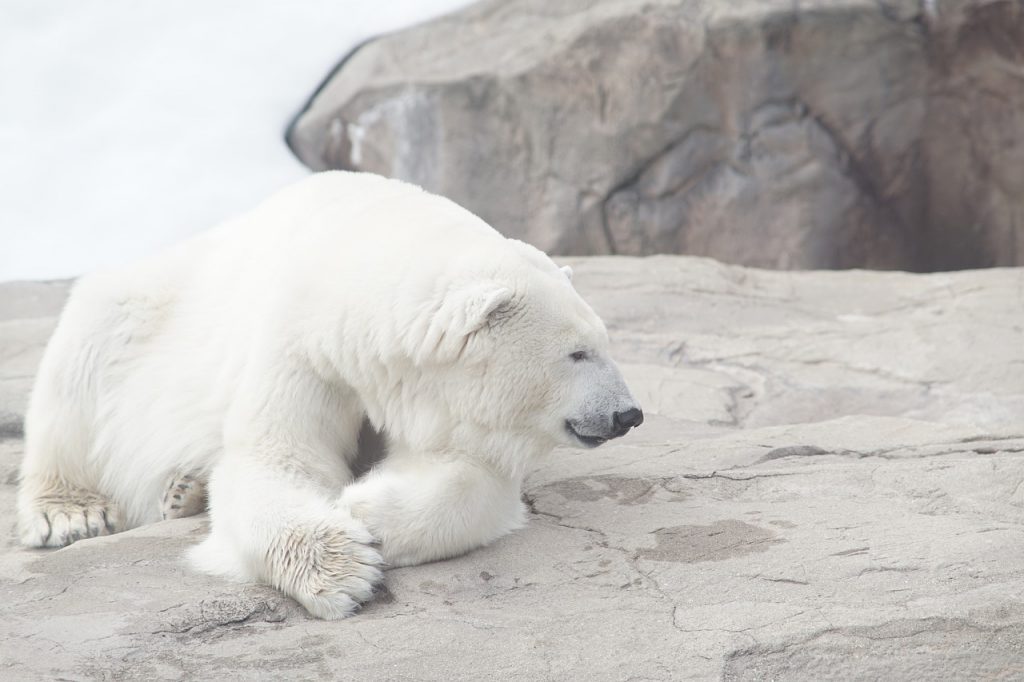 The San Diego Zoo is the one that pioneered the concept of housing its animals in cage-free open-air environments with the idea of molding the habitats in such a way that would get as close as possible to how they would be in the species' natural setting. Their dedication to providing habitats as close as possible to how nature intended is what allowed the zoo to successfully breed Giant Pandas for decades. Since opening in 1916 it has grown to become a 100-acre zoo that houses over 12,000 different animals across 650 separate species.
Must-See Species – Looking at the cuddly koalas, gazing that the baboons, and watching the polar bears plunge into icy Arctic waters are all absolute musts while at the zoo. Those mentions are really just scratching the surface, you can also gander at the world's most intelligent primates – Bonobos. There are cheetahs, clouded leopards, California condors, and rarer species like the fossa native to Madagascar and the gelada which are only found high in the mountains of Ethiopia.
Other Awesome Activities – There are dozens of special experiences that guests can elect to take advantage of at this unique zoo, too. Some of note worth looking into include the Animals In Action photo opportunity, the Discovery Cart Tour, the Early Morning Cheetah Experience, and a five-hour-long private guided tour. Additionally, there are botanical tours, wildlife care specialist talks, and a slew of wildlife presentations.
Tickets & Hours – Admission rates vary depending on the type of experiences and tours you sign up for. Typical rates fall between $50 and $60 per person. Hours for the park also vary depending on the time of year. At the time of writing this article, the zoo is currently open daily from 9:00 AM to 5 PM. More information about hours of operation and booking rates can be found here.
WOODLAND PARK ZOO, 5500 PHINNEY AVE. N., SEATTLE, WA 98103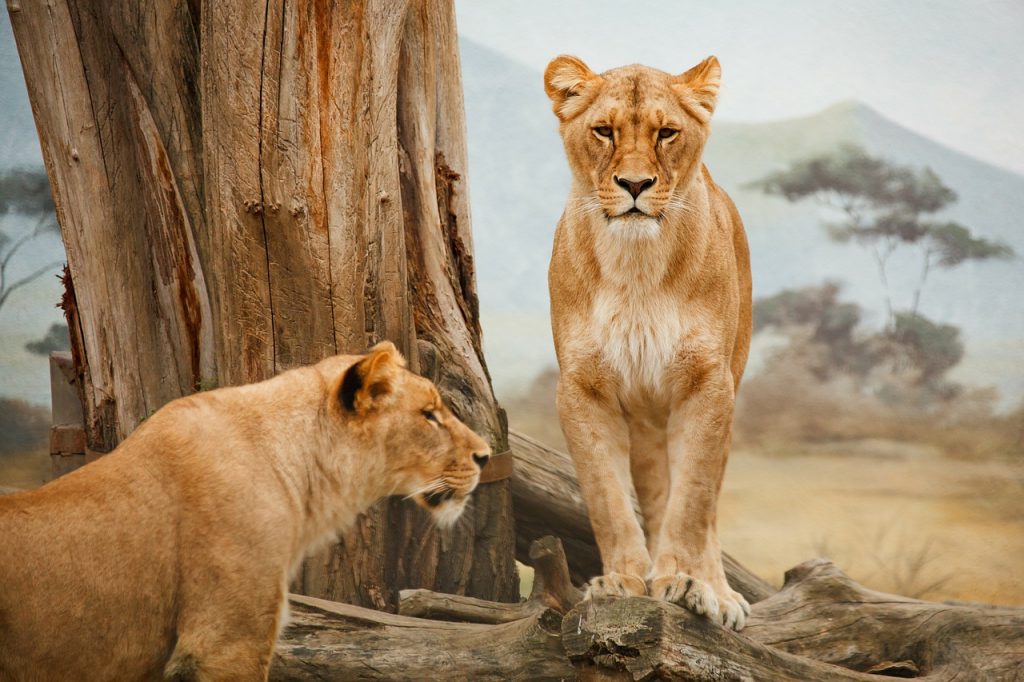 The Woodland Park Zoo is a gorgeous zoological garden that spans 92 sprawling acres and houses 1,000 different animals that represent over 300 unique species. Its botanical residents consist of over 7,000 trees, 50,000 shrubs, and 1,000 different species of plants. With over 65 different awards it is also one of the nation's most awarded zoos.
Must-See Species – The resident rhinos at the Assam Rhino Reserve are an absolute must to witness. There is something so majestic about this critically endangered species. The park's Autralasia exhibit is also one not to be missed. It is home to animals of the outback such as emus, kookaburras, and wallabies.
Other Awesome Activities – The Wild Meet and Greets are some of the best activities to partake in while visiting this zoo. Guests can get up close and personal with various owl species, reptiles, and even flamingos. The rose garden is also a must-visit.
Tickets & Hours – The zoo is open daily from 9:30 AM to 4:00 PM. Ticket prices are $17.00 (Ages 13-64), $11.50 (Ages 3-12), $15.00 (Ages 65 & over), and children under 2 are free. Parking for the day costs $12.00 or $6 for up to 2 hours and $2 more for every additional hour spent. The zoo is only closed on Christmas Day.
THE CONCLUSION
From east to west, the zoos above represent some of the nation's best. However, we would be remiss if we did not mention some others that are still worth the time to check out. The Brookfield Zoo in Chicago, Illinois, the Denver Zoo in Colorado, the Philadelphia Zoo in Pennsylvania, and Disney's Animal Kingdom in Orlando, Florida are just a few of the others worth a visit.