Fancy yourself a wildlife photographer? Maybe it is a hobby you're itching to start. Whatever the case may be, a good game camera will be necessary for you to grab those great pictures or videos of our favorite woodland creatures.
There are plenty of reasons one would need a game camera, also known as trail cameras or camera traps. The main reason is that you can set up a game camera to capture wonderful (and hopefully clear) images of wild animals and you don't have to be anywhere near them.
Game cameras can be placed anywhere out in the wild and left to be triggered by any animal crossing its path. As most wild animals are relatively skittish or too cautious for a wildlife photographer to get near, even with the best telephoto lens at their disposal, a game camera allows for that professional or hobbyist to get choice pics regardless of the time of day.
A game camera works by using heat detectors or motion sensors. This means the camera itself doesn't have to be powered on all the time and will only power up when an animal is nearby. This allows for the camera's batteries to last for quite some time.
As you can imagine, if you are setting these cameras for a lengthy amount of time out in the wilderness, they need to be sturdy of build. Weatherproof and rugged, these game cameras should be able to handle all types of weather to include snow, rain, and extreme temperatures.
There are a couple of key factors one must consider when purchasing a game camera. One with a high megapixel count will be key in getting pictures or videos with great quality and detail. On top of megapixels, another consideration should be lens focal length. The focal length dictates the field of view and a wider angle means more stuff you can capture. The drawback to that is that the animal would have to get much closer to your camera for it to be a useable picture.
Another big factor is what's known as trigger time. As in, how fast will the camera power up and take the pic or roll video when the animal comes into view. Sometimes wildlife moves so fast that if your camera's trigger time lags, then you are going to miss that all-important picture. Bigfoot waits for no man.
So, with all that build-up, we are going to try to point you in the right direction when it comes to a solid, and hopefully affordable, game camera.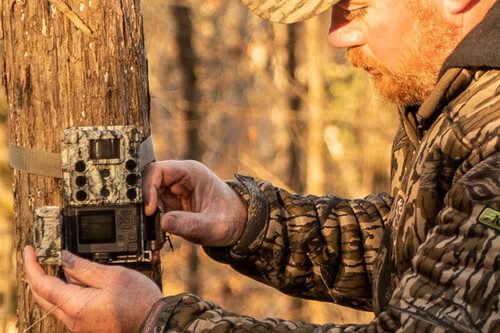 One of the highest-rated game cameras on the market, the Bushnell Core DS-4k offers dual sensors, one for daytime and one for the night. With the Bushnell, the day sensor gives priority to vivid colors and sharpness while the night sensor pushes more for high contrast clarity. It also promises clear pictures up to 80m (around 260 feet) in the dark.
One nice feature this game camera features is its "No Glow" LED lights. This is great at night time so as not to scare off any approaching animal. Built to survive any type of weather, the Bushnell can capture full HD with audio, images with 30mp, and most importantly, it has a 0.2 second trigger time.
The price point is high though, as the Bushnell will run you $199.99 on B&H but they also offer a $40 mail-in rebate that brings it down to $159.99.
Article continues below headlines
---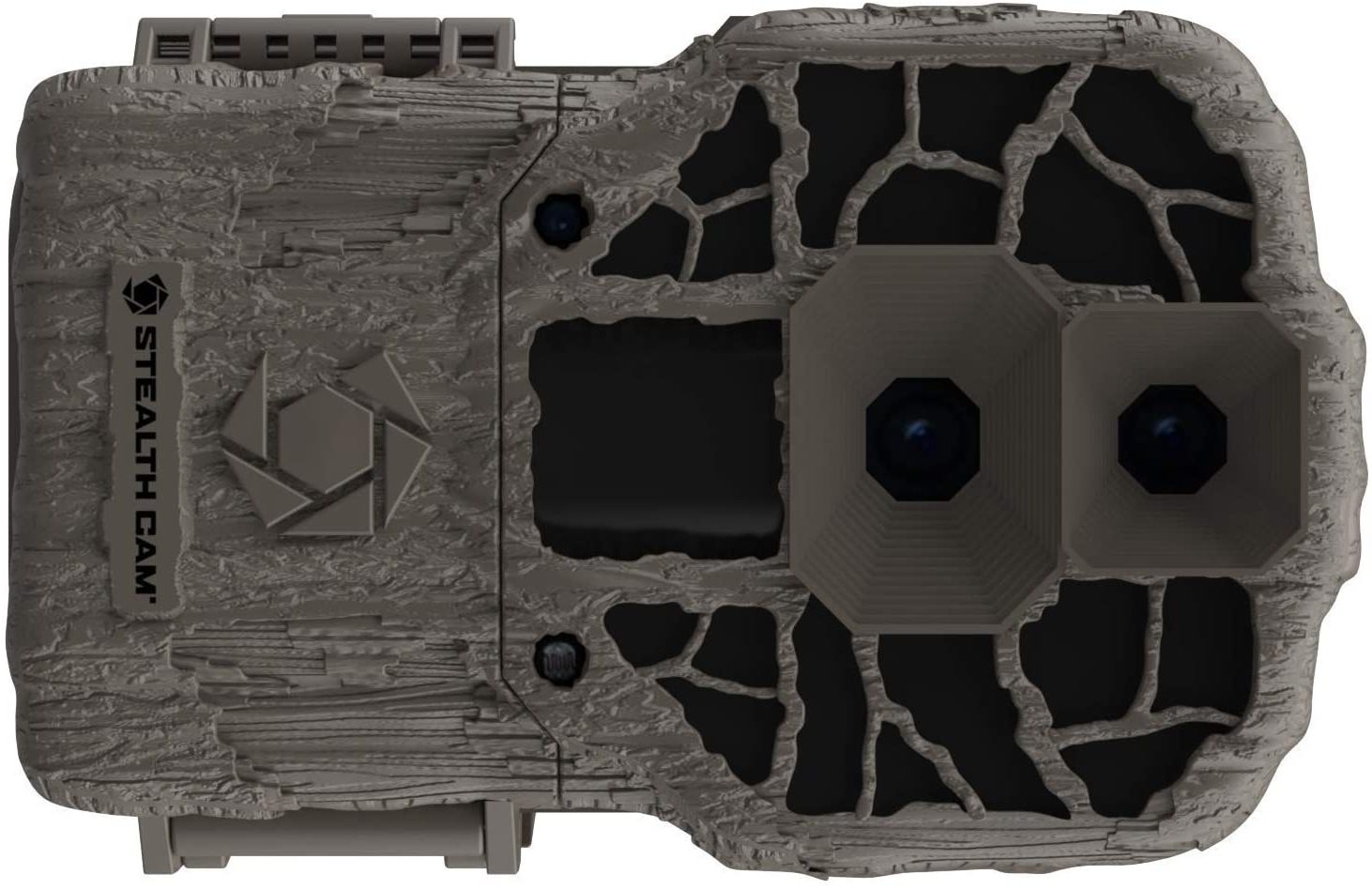 If image quality is top on your priority list, then the Stealth Cam DS4K is the game camera for you. This ultimate in image quality, both still image and video, is the world's first 4K digital trail camera that brings an impressive 3840×2160 pixels video in the daylight hours. As far as still images, it shoots 30mp plus it has a very useful infrared flash range of 100 feet.
Another feature that makes this game camera one of the more highly sought-after models is that it has a hair-trigger time of 0.4 seconds. The only drawback as we can see is that the Stealth Cam needs 12 AA batteries to keep it shooting. Not only does that add to the price, but it also adds to the weight of the camera. Rechargeables might be a good investment.
Speaking of investments, this game camera will set you back $167.99.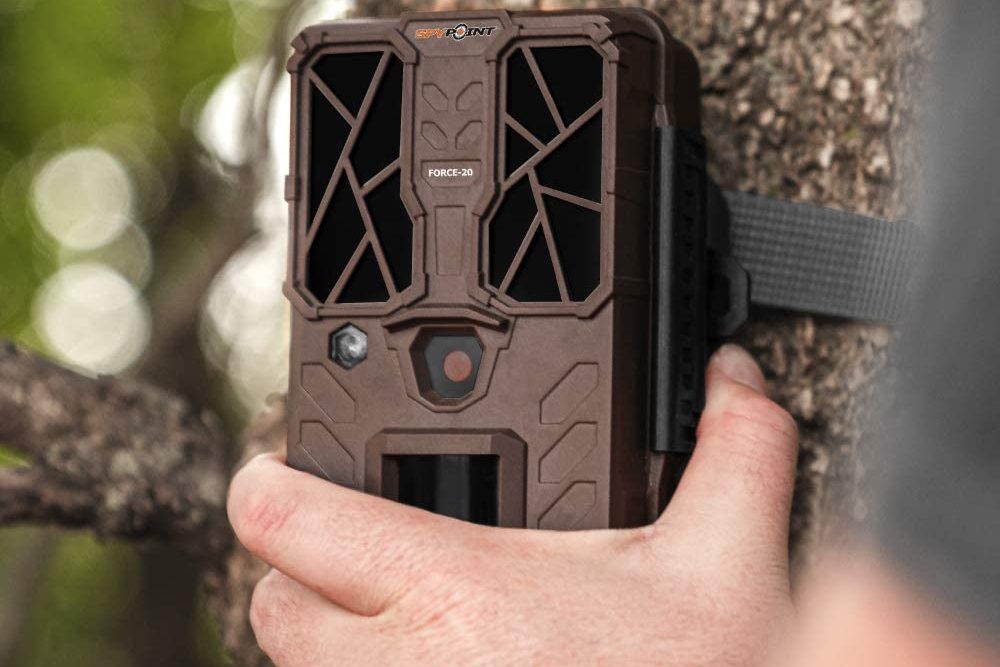 Spypoint's game camera is another great option when testing out your wildlife photography abilities. The camera features a 20-megapixel camera and gives you the ability to illuminate any nighttime animals without too much distraction. This is because the camera boasts 48 super low glow LEDs.
Stepping back a bit, the Spypoint's video is only high definition at 1280×720 pixels instead of full HD, so images won't be as crisp, but the motion detection sensor has the ability to register creatures up to 80 feet away.
One big attractive feature is the price. You can find the Spypoint Force-20 game camera for $99.99.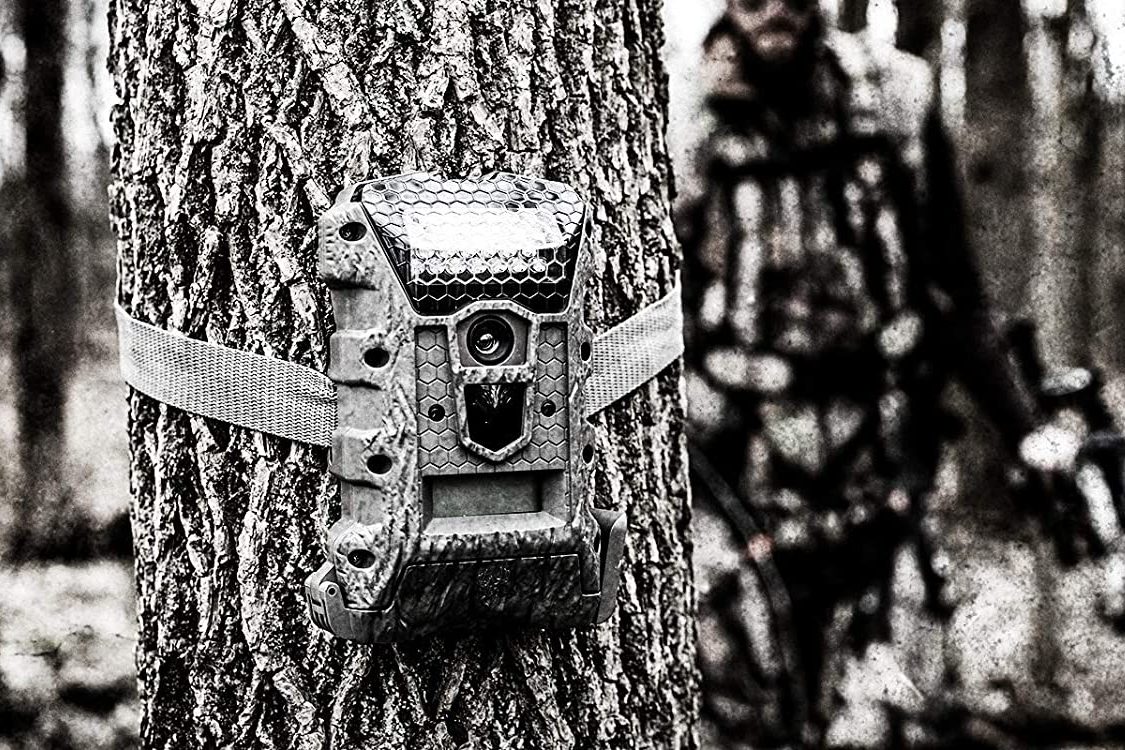 The Wildgame Innovations Wraith is a great starter model offering a simple set-up and many of the features of the pricier models. Images are shot with a 14mp resolution while the video will come in at 720p. While they are not the highest of quality, they definitely get the job done.
As far as trigger time, the Wraith game camera will start popping pics at less than .75 seconds. The Wraith takes 8 AA batteries so it's not as heavy as some of the other game cameras. More importantly, the WR14i8-9 Wraith has a winning price of $67.99.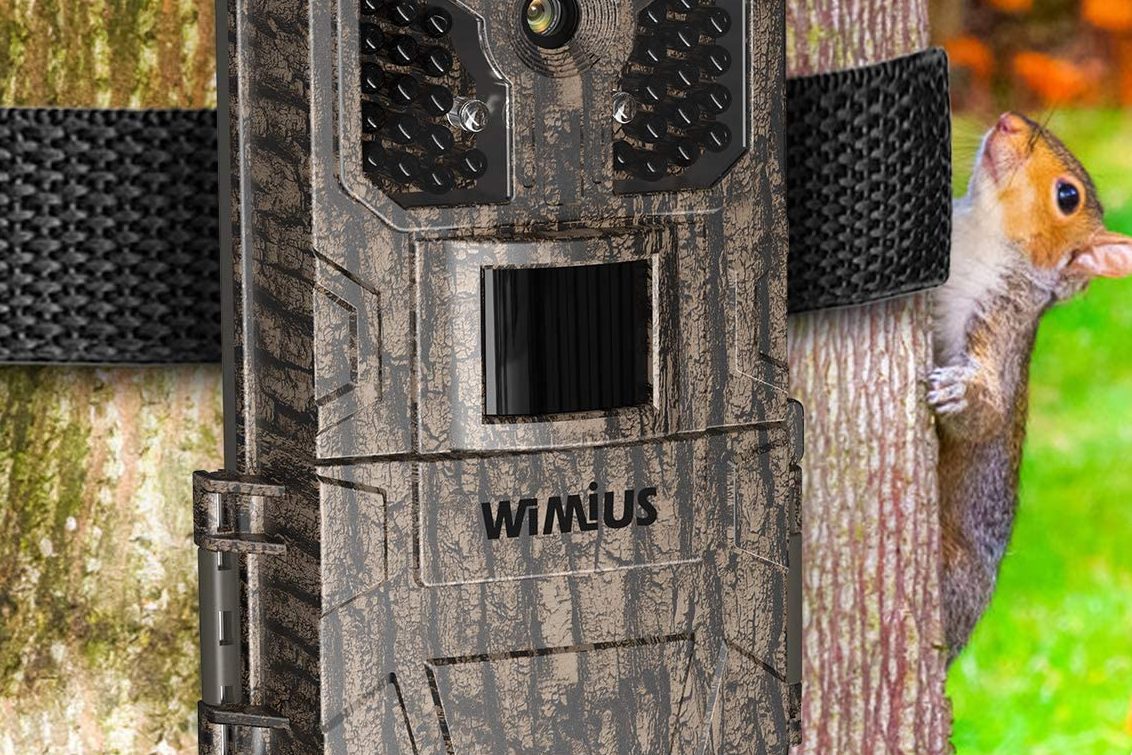 Maybe price is a sticking point for you. Maybe you just want to gently ease your way into wildlife photography with a game camera that offers quality images at an affordable price. Well, the WiMiUS Trail Game Camera may be one of the best options on the market.
This game camera will capture 24mp images with 1080p high-definition capabilities. Daytime images are clear and colorful while the nighttime pics come in as black and white.
The WiMiUS has a 65-foot detection range and a trigger speed of 0.5 seconds. It also offers a great entry price of $39.99.
How To Choose The Best Game Camera
As we like to say with everything we recommend, do your research. With game cameras, as with anything in life, price always matters. But also with game cameras, you get what you pay for. While the less expensive models can be a big relief on your pocketbook, they may not get you the options and quality of a higher-priced model.
For beginners, the more moderately priced game cameras will probably do the trick, but for those who wish to step up their "game", one of the higher-priced game cameras may be what the doctor ordered.