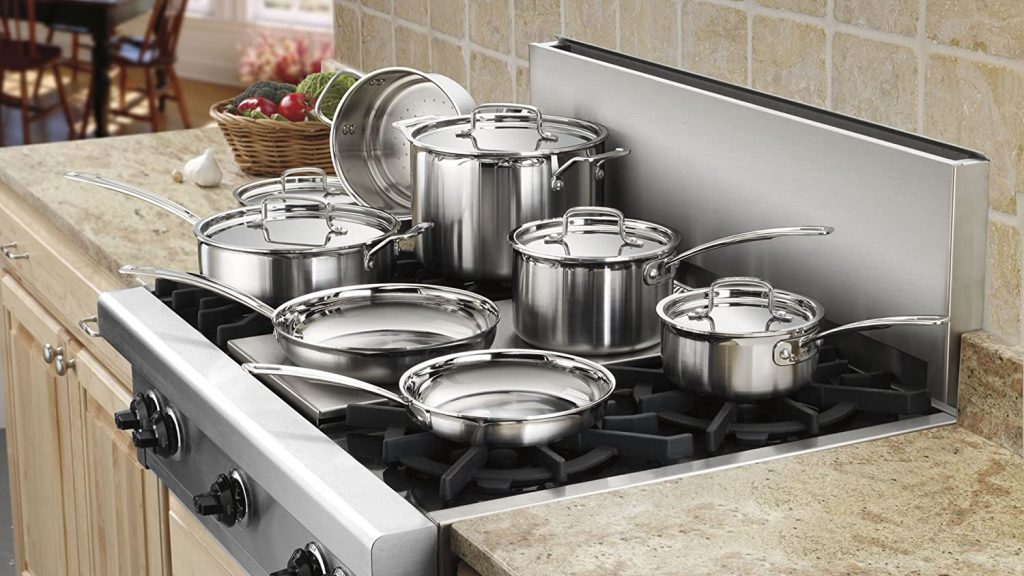 In our never-ending quest to find deals for you, we have truly found a great one, especially for those who love cooking and are in need of a top-of-the-line Cuisinart cookware set.
The deal of which we speak is the Cuisinart 12-piece cookware set that can now be found on Amazon for the amazing price of $273.71. This price is amazing in that it represents a 60% savings off its actual retail price of $670. This is a deal not to be missed.
If you are not aware, Cuisinart is the brand that is often seen at the top of the leaderboard when it comes to kitchen products. This 12-piece Cuisinart cookware set is no exception to that rule. To start with, the 12 pieces include a 1.5-quart saucepan with cover, a 3-quart saucepan with cover, a 3.5-quart sauté pan with cover and a helper handle, an 8-quart stockpot with cover, an 8" skillet, a 10" skillet, and a 20cm steamer insert with cover.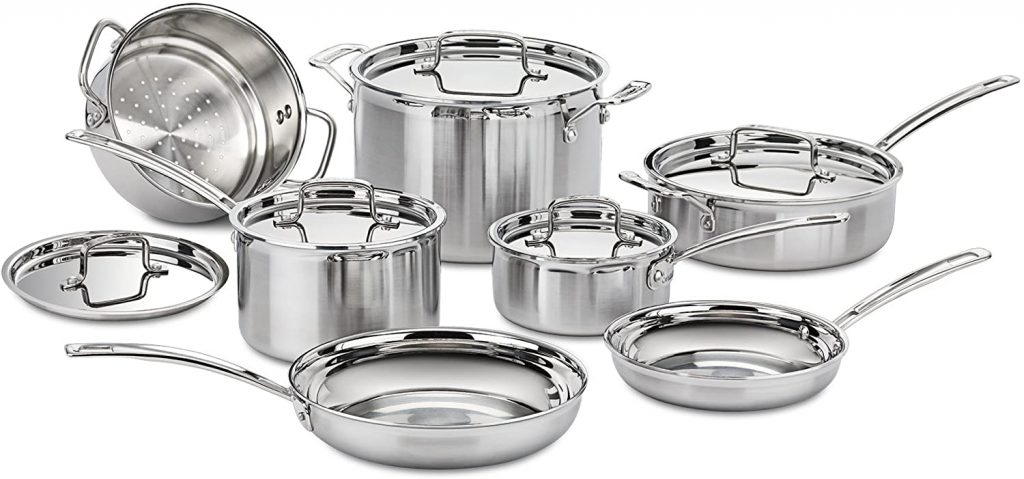 You may be asking yourself, self, just what makes this Cuisinart 12-piece cookware set so special? Well, over the 30 years since Cuisinart took inspiration from the many great French kitchens and began producing their own cookware, they had the time to perfect their product. With that time, Cuisinart has developed what they call their MultiClad Pro Stainless cookware.
The MultiClad Pro Stainless line is premium cookware that uses Cuisinart's professional triple-ply construction. This is a core of pure aluminum that is bonded to a stainless-steel interior and a brushed stainless exterior, making for the perfect blend of Cuisinart cookware. It's a combination that's not only hard to beat but hard to break.
This Cuisinart cookware set has Heat Surround technology that allows for an even heat distribution, making your meals perfect in taste as the bottom and sidewalls are kept hotspot-free. The premium stainless steel that Cuisinart cookware sets use on its surfaces doesn't react with any foods or alter their taste.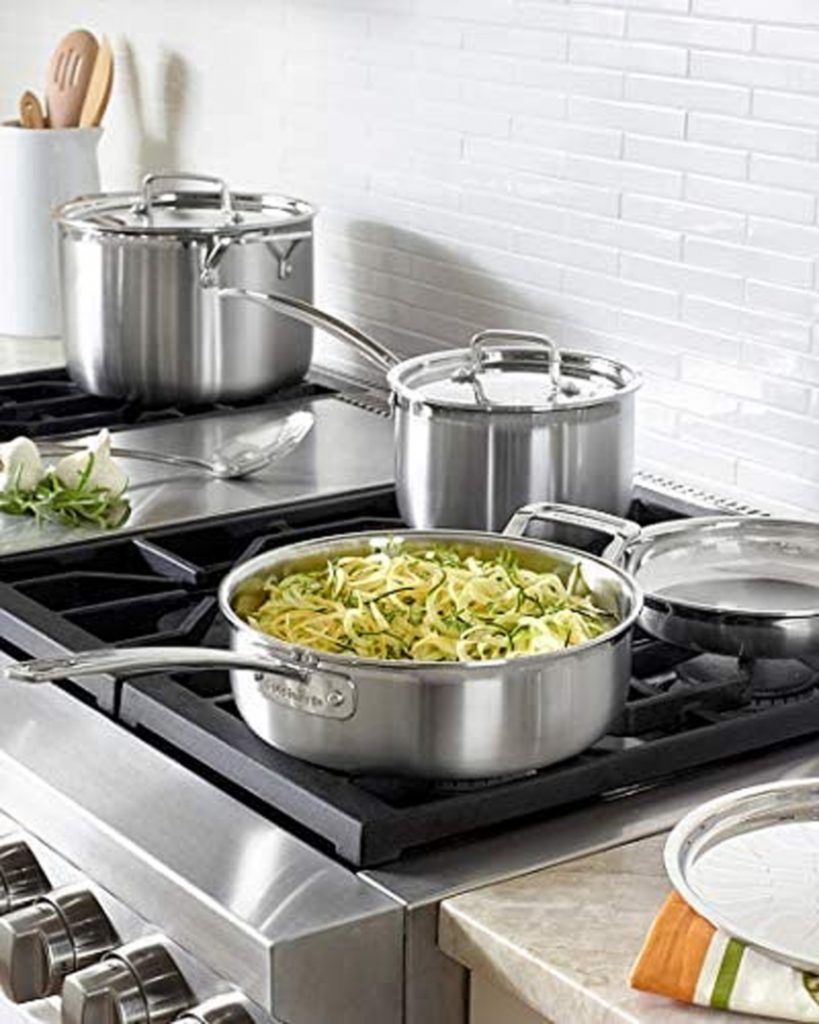 Every pot and pan in this 12-piece Cuisinart cookware set features a premium updated handle design that provides a more professional and modern style while also allowing the home chef a more comfortable grip.
The aluminum core build allows for the pots and pans to heat or cool quickly and with the already mentioned Heat Surround technology, this Cuisinart cookware set, and its stainless-steel interior, is perfect for simmering sauces, sautéing vegetables, browning meats, or boiling enough servings of pasta to satisfy the biggest of families.
The rims of the Cuisinart cookware pots and pans are tapered to provide the messiest of us chefs a drip-free pouring experience.

The covers included in the 12-piece set are top-notch. They are tight-fitting stainless-steel covers that seal in natural juices and nutrients to provide better tasting food. Both pots/pans and lids are dishwasher safe.
So, do yourself a favor and go find this wonderful addition to your kitchen. The Cuisinart name is one that can be trusted in the kitchen and the price right now ($273.71 on Amazon) is one that can't be beaten.
Article continues below headlines
---