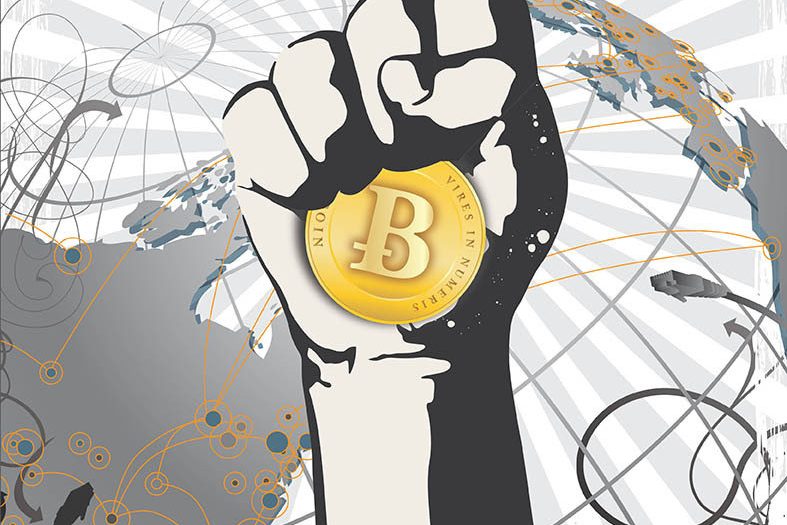 The China cryptocurrency market is dead. Okay, "dead" may be an overreach but after what China's central bank just announced, don't look for the cryptocurrency trend to resurface anytime soon in China.
The People's Bank of China took their displeasure with cryptocurrency to a new level recently when they said Bitcoin, Ethereum, and any other digital currencies were now illegal in the country. It's a move expected and is the latest signal that China regulators feared the Communist Party's control over their financial system could become weakened. There was also fear on their part that the cryptocurrency would promote more criminal activity.
On the People's Bank of China website, the announcement read: "Virtual currency derivative transactions are all illegal financial activities and are strictly prohibited."
The China cryptocurrency big move prompted a drop in the price of Bitcoin to the tune of 8%, down to $41,000. While this move caused a significant drop in Bitcoin, it shouldn't come as a surprise to anyone involved with cryptocurrency. Since 2013, Chinese banks have been forbidden from handling decentralized cryptocurrencies. Instead, the People's Bank of China is in the process of developing the country's yuan in electronic form for cashless transactions that Beijing can both track and control.
The writing was on the wall earlier this year when in May, regulators in China told buyers they would have no protection if they continued to trade in Bitcoin or other cryptocurrencies online. Then in June, the People's Bank of China told banks and payment firms they were no longer allowed to offer clients any services whatsoever that involved cryptocurrency. This came from concern that its use and mining were still taking place in the Communist country.
This huge crackdown has now led to questions regarding the future of cryptocurrencies, whose full support has been seen by very few companies and governments. Freetrade's senior analyst Daniel Lane feels the People's Bank of China's move could cause a major disruption in crypto's evolution, but not necessarily the way they hope to disrupt it. "Sweeping and heavy-handed reforms might scare off crypto users in the short term, but it might just prompt the industry to go back underground," Lane said via The Guardian.  "A bit like the music industry found when illegal torrenting destroyed CD sales – eventually it's more beneficial to innovate alongside user habits rather than fight them."
Lane doesn't believe the short-term China cryptocurrency blow will have any lasting effect in the long run. "To think a ban will stop all activity is optimistic at best and quite naive at worst," he said. "Ironically, taking a whole country out of open discussions on crypto's evolution from here just means diehard corners of the market will recede into more nefarious practices rather than move further towards regulation."
China, though, isn't backing down from its stance, but rather ramping up the pressure. They made it perfectly clear that anyone caught dealing with or is involved in "illegal financial activities" are criminals and will be treated as such. They also announced that any foreign websites that provide cryptocurrency services to Chinese citizens online will also be considered an illegal activity.
Senior Market Analyst Craig Erlam at Oanda claims that moves like this from China have not held back the rise of crypto in the past, so he wouldn't be surprised if it bounced back one more time.
To date, El Salvador is the only country in the world that uses bitcoin as legal tender. The move, according to El Salvador's president, was meant to promote investment and economic development along with "financial inclusion." His decision to do so was not met well across the country as mass demonstrations hit El Salvador's capital.
The roller coaster ride called cryptocurrency looks to continue its up and down nature. Let's see just how much effect China's bullying tactic will have.
Article continues below headlines
---