Chick-Fil-A has created a line of salad dressings that will be available in grocery stores. The new dressings are Avocado Lime Ranch Dressing, Garden Herb Ranch Dressing, Creamy Salsa Dressing, and Zesty Apple Cider Vinaigrette Dressing.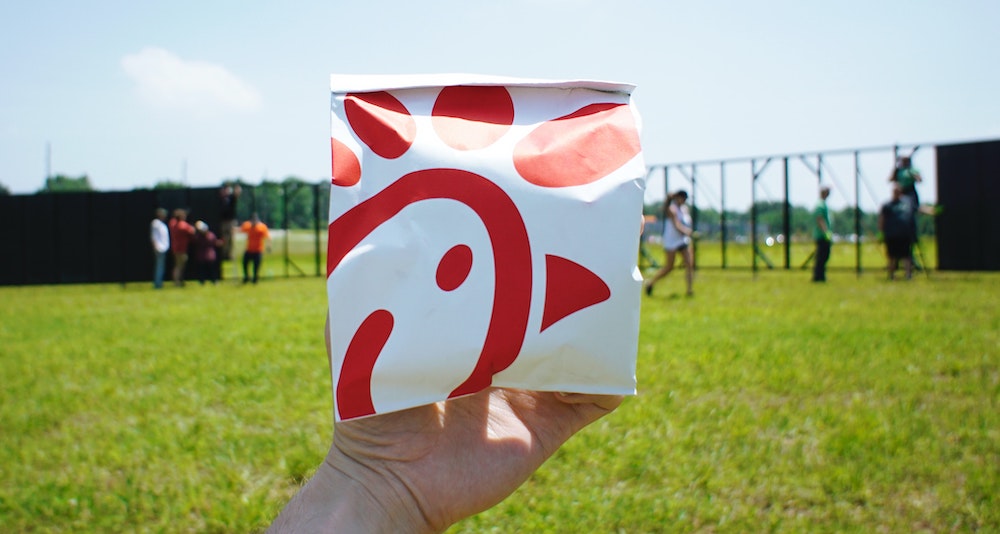 It was an exciting day for Chick-fil-A fans when the fast-food giant made its signature dipping sauces available at local grocery stores. Now, after a successful test market run, Chick-fil-A is expanding again to add four fan-favorite salad dressings to its collection of grocery store offerings. With these amazing salad dressings available even on Sundays, it is easier than ever to recreate your favorite Chick-fil-A meals at home.
According to AllRecipes.com, the chosen four bottled offerings are Avocado Lime Ranch Dressing, Garden Herb Ranch Dressing, Creamy Salsa Dressing, and Zesty Apple Cider Vinaigrette Dressing. The four flavors were sold at select retailers in Cincinnati and throughout Tennessee in late 2022. Because the launch was so successful, Chick-fil-A announced that they would be available at retailers nationwide in Spring 2023.
Most salad dressings, including everyone's favorite Hidden Valley Ranch, can be found next to the ketchup and mayo on the condiment aisle. But the Chick-fil-A bottled dressings will be located in your grocery store's refrigerated section, near the lettuce and cherry tomatoes you'll undoubtedly want to pour it on. This is because its fresher ingredients are more perishable.
Chick-fil-A describes each of its dipping sauces and salad dressings on its website and includes nutrition information for each type. Avocado Lime Ranch Dressing is touted to be a southwestern spinoff of an original ranch dressing. A bit spicier than regular ranch, it is green from the added avocado and includes a generous dash of lime.
Garden Herb Ranch Dressing is also a step above the ordinary bottled ranch. It was created to provide the flavor of homemade ranch salad dressing. As the name indicates, the Chick-fil-A formulation includes a healthy helping of flavor-brightening ingredients like green onion, mustard seed, and herbs.
Chick-fil-A Creamy Salsa Dressing will remind you of the deliciousness that happens when salsa and sour cream merge atop your favorite nachos. Like Avocado Lime Ranch, it relies on a blend of classic southwestern flavors but with an entirely different taste profile. Creamy Salsa Dressing includes tomatoes, hot peppers, garlic, and cumin mixed into a creamy base.
Zesty Apple Cider Vinaigrette Dressing is both zesty—as the name promises—and sweet, thanks to a splash of honey. Real apple cider vinegar is the second ingredient, and its natural sour/sweet flavor is enhanced with pineapple juice, lime juice, and lemon juice. Garlic, onion, black pepper, and other spices round out its flavor profile.
If you want to replicate your favorite Chick-fil-A salads at home, keep in mind that the restaurant suggests pairing the Avocado Lime Ranch Dressing or the Creamy Salsa Dressing with its Spicy Southwest Salad. At home, add grilled chicken, corn, black beans, tomatoes, and tortilla strips to your lettuce base. Chili lime seasoned pepitas (pumpkin seeds) taste great scattered on top.
Chick-fil-A offers Garden Herb Ranch with its Cobb Salad. This hearty salad is topped with breaded chicken breast nuggets, hard-boiled eggs, grape tomatoes, shredded cheese, bacon crumbles, and roasted corn kernels. Place these ingredients on a bed of mixed greens, in a big bowl so you have plenty of room for tossing.
You'll need Zesty Apple Cider Vinaigrette Dressing to recreate Chick-fil-A's fruity Market Salad at home. You'll also need chopped red and green apples, strawberries, and blueberries. Scatter blue cheese crumbles on top, along with a handful of granola and toasted almonds.
---