New York Attorney General Letitia James is warning New Yorkers to watch out for discriminatory car wash price gouging during the week of Passover.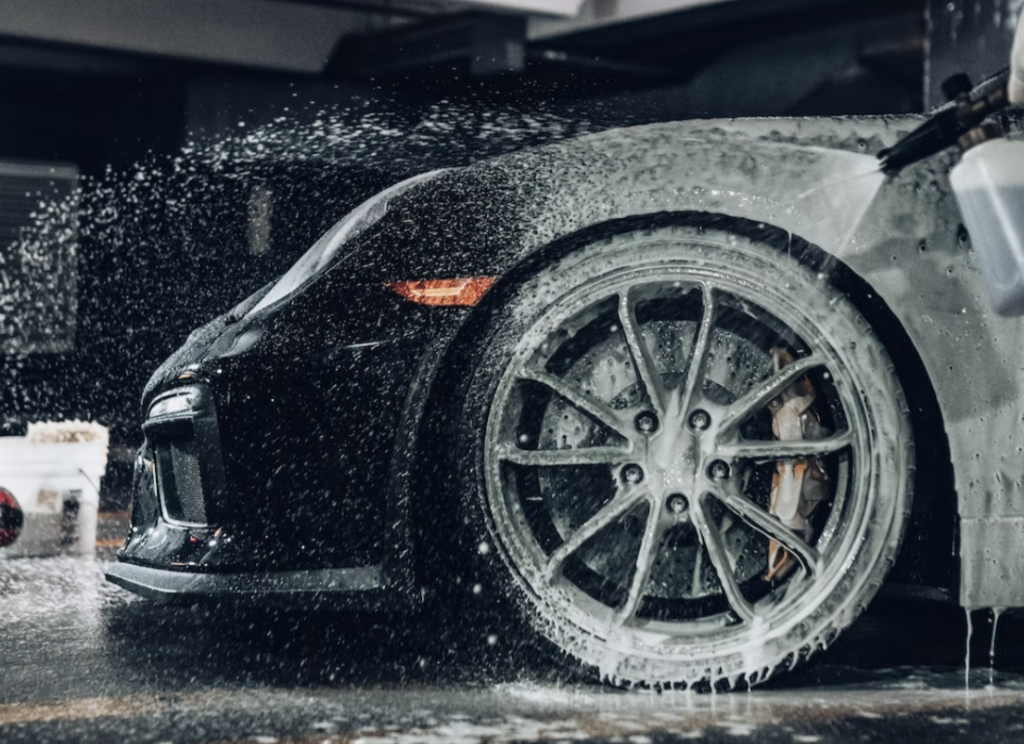 Residents of New York need to be aware of a particular type of discriminatory price gouging this spring. New York Attorney General Letitia James has issued a warning for New Yorkers to be aware of car washes inflating their prices ahead of the Jewish holiday of Passover. Unfortunately, inflating car wash prices in the weeks leading to Passover—also called Pesach—is nothing new.
Gideon Taylor, executive vice president and CEO of the nonprofit Jewish Community Relations Council of New York, told NPR that boosted car wash prices were a real problem last year. "We're hoping that this statement by the attorney general will make people think long and hard about gouging people who are trying to honor their history, honor their religion," Taylor said. New York State Assemblymember Simcha Eichenstein agrees with Taylor, saying that the exorbitant pricing is mainly centered around Brooklyn in the weeks leading to the holiday.
This year, Passover begins just before sundown on April 5 and lasts through nightfall on April 13. During Passover Jewish people traditionally refrain from eating foods made with leavened grain. They also believe in thoroughly cleaning their homes, cars, and other areas of all traces of "chametz"—leavened bread products—before the holiday begins.
According to AG James' office, some car washes advertise Passover specials but actually elevate car wash prices for Jewish customers. Although the issue is primarily concentrated in Orthodox Jewish communities in New York City, discriminatory price gouging could occur anywhere. News stories about car washes taking advantage of Jewish customers over Passover go back to at least 2011.
NPR said it viewed photos of an advertised $79.95 "VIP Detail" service at a Brooklyn car wash. A Jewish customer who thought they were purchasing this service was surprised to see their receipt showing inflated car wash prices. They had been charged $125 for a supposed "Passover" service, but the cleaning tasks performed on their vehicle were no different than the cheaper advertised "VIP" detail.
Eichenstein issued a sternly worded video rebuking car washes for engaging in discriminatory price gouging. "They know that we are obligated to clean our cars before Pesach," he said in the video. He emphasized that it is "wrong, unethical and illegal" to deliberately elevate car wash prices for Jewish customers while providing the same services to non-Jewish customers for less.
He also issued a message to his community members. "Be careful," he said. "Before you agree to a car wash, check the price and confirm with the attendant. Make sure that the services provided for the 'Passover' special are priced comparably to the same similar services which are not officially 'Passover' services."
Eichenstein also said that if Jewish consumers experience a discrepancy, they should speak out. He advised consumers to tell the manager that their practices are illegal and they aren't going to stand for paying higher car wash prices for Passover. He reported the issue to the AG's office last year and said he's encouraged by the steps taken by AG James again this year.
AG James sent letters to organizations representing New York car wash owners to remind them that Passover inflation of car wash prices is illegal and should be reported. She advises consumers to report any businesses engaging in discriminatory practices based on religion, race, or background. Reports can be easily filed online or by calling 1-800-771-7755.
---