As retail giant Bed Bath and Beyond struggles to stay afloat due to sagging profits, it is considering selling Buybuy Baby.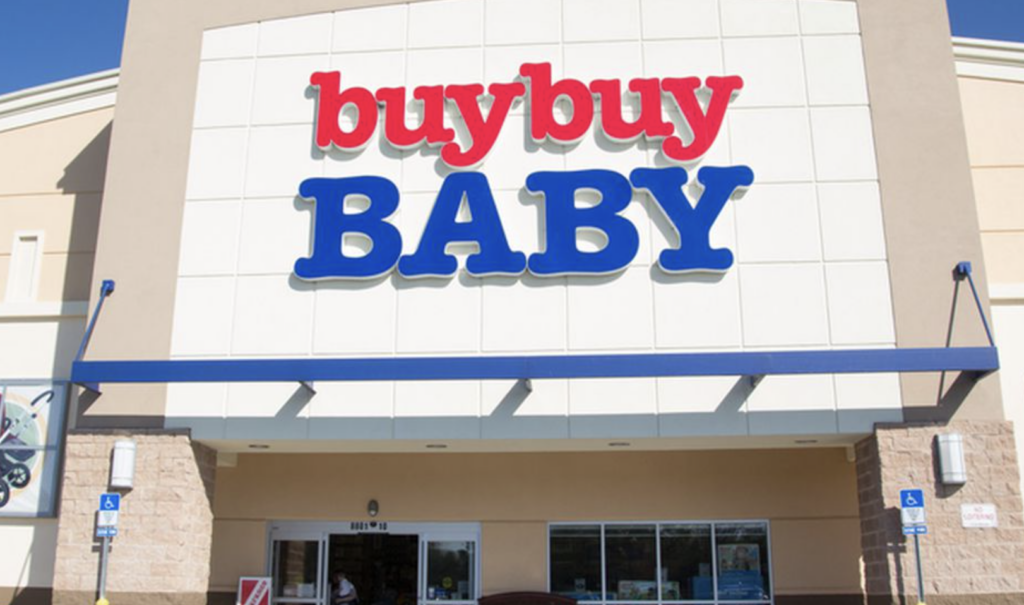 As Bed Bath & Beyond shuffles its leadership suite, the retailer said it's also open to the potential sale of Buybuy Baby. Founded by brothers Richard and Jeffrey Feinstein in 1996, the baby gear chain consisted of eight stores when it was acquired by the New Jersey-headquartered company in 2007. Its primary competitor was Babies "R" Us until that outlet's parent (Toys "R" Us) filed for bankruptcy and closed all U.S. locations in 2018.
Speaking to analysts about Buybuy Baby, interim CEO Sue Gove explained that the business is very attractive. And, when asked if a sale was off the table, said they are not alone in appreciating its value. "We know there is interest," she said via CNBC. But for the next while the parent company is focusing on strategies to boost sales. That includes improving the division's app and website, as well as attracting more shoppers to its baby registry.
The baby gear store is also part of a new loyalty program called Welcome Rewards which was launched earlier this month. It allows folks to earn and redeem points when shopping in-store or online at Bed Bath & Beyond or its subsidiaries – Buybuy Baby and Harmon Face Values. The news follows the exit of Chief Executive Mark Tritton after a dismal sales quarter. He was hired three years ago to turn the troubled retailer around, CNBC reports. Sue Grove, an independent director on the board, is temporarily holding the position until a permanent replacement is found.
Interestingly, Buybuy Baby has been the focal point in a contentious battle between the home goods retailer and Ryan Cohen. In March, the activist investor said the baby gear banner is one of the most valuable pieces of the company. Arguing that it could be worth several billion dollars, he pushed for a spinoff or selloff in a letter to the parent company's board. "In the event, Bed Bath pursued a full or partial sale of BABY, it could position itself to pay off debt, put cash on the balance sheet and continue reducing its share count, thereby creating significant value for shareholders," Cohen wrote.
Cohen added that spinning off Buybuy Baby shares would be an even more efficient way to transfer value to shareholders. Although his approach is rather aggressive, the investor isn't wrong. The baby gear chain has been a bright spot for Bed Bath & Beyond, which has seen its performance falter in recent quarters due to supply chain challenges. However, he later came to a truce with the company, after it agreed to add new board members and conduct a strategic review of future options, The Wall Street Journal reports.
Ryan Cohen, Chewy co-founder and current chairman of GameStop, took a 10% stake in Bed Bath & Beyond last month. That's when he began advocating for the company to spin off the baby store and take itself private under new ownership. Due to his campaigning, Cerberus Capital Management and Tailwind Acquisition, a firm chaired by former Casper Sleep CEO Philip Krim, have expressed interest in possible deals to acquire Buybuy Baby.