Popular home goods chain Bed Bath and Beyond is preparing for a turbulent few months. The retailer's share value dropped as the company announced a sales plunge in its fourth quarter. The drop has been blamed on a mix of challenges that have impacted buying habits. This includes products being stuck at ports and ongoing supply chain delays that created shortages of key stock items. As shoppers struggle to find what they need, the New Jersey-based outlet anticipates that customers will continue to pull back their spending.
Down an eighth-straight day, Bed Bath and Beyond's stock plummeted by 12% on Wednesday morning after the company reported a loss of $159 million, or 92 cents per share. The company originally expected earnings of 13 cents per share and sales of about $2.1 billion, Forbes reports. Speaking about the disappointing results, CEO Mark Tritton added that geopolitical turbulence weighing on consumer confidence also contributed to the situation.
"This uncovered more vulnerabilities than we could have foreseen," Tritton said in a statement. Additionally, he said the unavailability of some products resulted in about $175 million of lost sales during the period. And that the retailer's inability to deliver on major items was out of their control. Sales at Bed Bath and Beyond locations, which have been open for at least a year, have fallen by 20% in the home goods giant's recent quarter.
On a call with analysts, Bed Bath & Beyond's Chief Financial Officer Gustavo Arnal prepared investors for a difficult time ahead. "We anticipate many of the operating dynamics we experienced in the fourth quarter, industry-wide and internally, to continue in the first quarter," he explained. However, it's not all bad news. Although the brick and mortar firm did not provide a specific forecast during the call, it expects sales and margins to improve in the second half of the upcoming fiscal year, as supply chain conditions ease.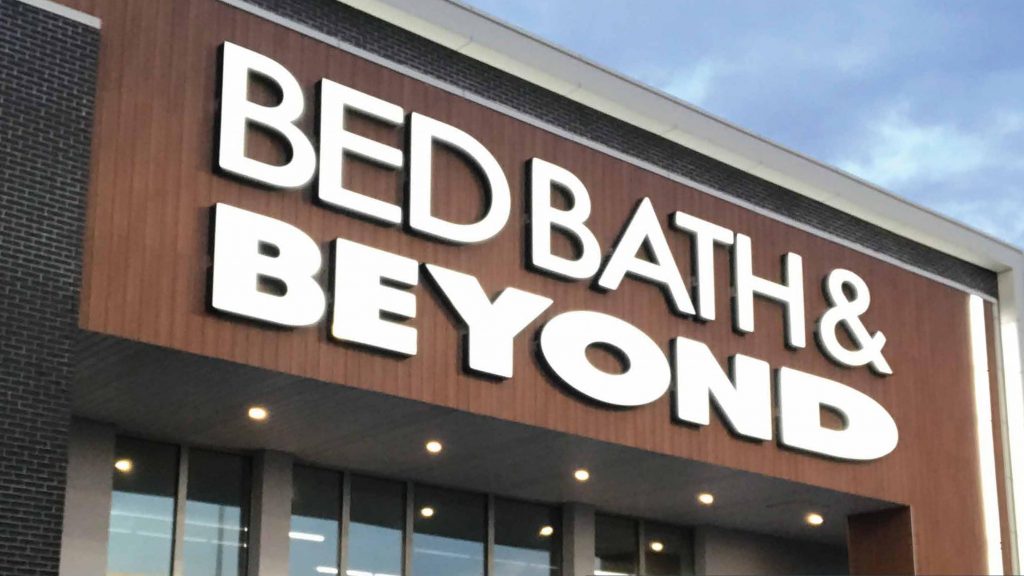 With the country heading into wedding season, there is hope for Bed Bath and Beyond according to Tritton. As reported by WXII, the wedding industry is expecting a boom in 2022, with as many as 2.6 million special events expected to take place this year. That's up from 2.2 million in 2019 – just before the pandemic put a halt to celebrations. A good year for weddings will be a welcome relief for the entire homeware industry, the retailers who cater to it and rely on these events for income.
Moreover, Bed Bath and Beyond is investing in technology, welcoming back customers with postcards and targeted emails, and expanding its more profitable private-label business. Speaking to CNBC, Tritton said the retailer is also doing a complete overhaul of its supply chain so it can better manage merchandise as it imports goods and moves them to distribution centers and stores. He added that the technology, which serves as a virtual control tower, will go live at the end of this month. The firm will also be adding more regional distribution centers on both sides of the country. Those efforts were already in place, but have become more urgent recently.