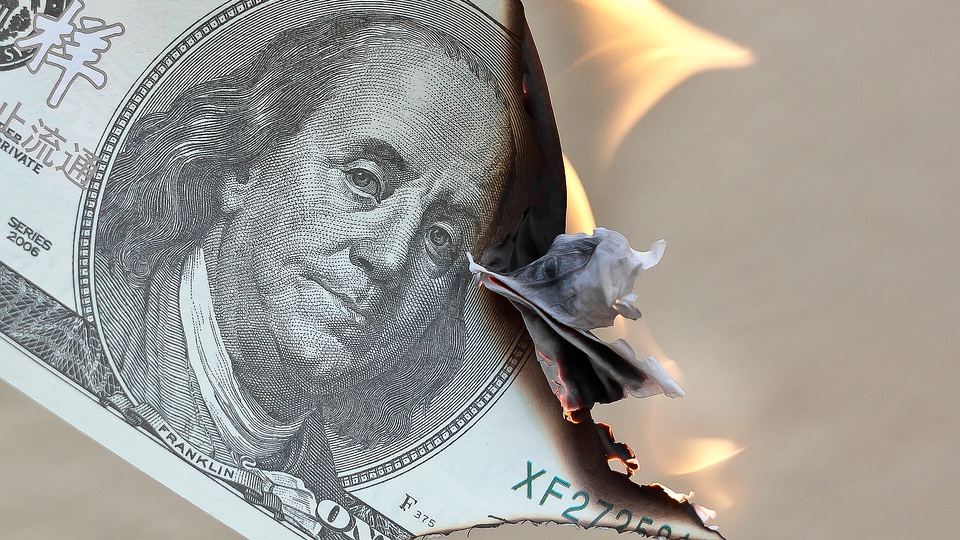 Many retail stores are facing serious troubles at present. The entire retail landscape has been morphing for quite some time now. Since the advent of e-commerce multitudes of retailers were forced to adapt in order to stay relevant and profitable. However, where some succeeded others faltered. Mitigating circumstances that stemmed from the pandemic served to further accelerate the speed at which many businesses either thrived or withered. Then a hyper-inflated economy served to put more strain on companies. Even titans like Target and Walmart have felt inflation's gripping effects. This superstorm, years in the making, and further fueled by unforeseen circumstances have created the perfect conditions, according to CNBC, to cause a flood of businesses to go bankrupt.
Mighty makeup icon Revlon was the first, in an expected long line, to wave the white flag and file for Chapter 11 bankruptcy. Years of compounding debt and lackluster profits drove the cosmetics manufacturer to bankruptcy as a last-ditch effort to salvage the failing business. Now, experts are on pins and needles waiting for the next domino to fall. 
Right now, according to data collected by S&P Global Market Intelligence, retailers have been eerily quiet. Thus far only four companies have officially filed for bankruptcy since the start of 2022. It's almost as if the market is in the calm before the businesses-going-bankrupt storm, experiencing a few last moments of peace before chaos and mayhem erupt and start spewing out their harrowing effects in a multitude of directions. "We have potentially a perfect storm brewing," warned Sally Henry, who works as a professor of law at Texas Tech Law School.
Fitch Ratings, a credit analysis firm based out of New York City, compiled a list of companies likely to go the bankruptcy route sooner rather than later. These businesses include household names like mattress maker Serta Simmons and the Men's Warehouse. Other lesser-known companies are also on Fitch Ratings' radar. Anastasia Beverly Hills, Rodan & Fields, and Outerstuff are all companies predicted to go bankrupt in the near future. 
Interestingly enough, some investors are predicting that businesses going bankrupt will play out much slower than what others are forecasting. "We're at a moment now we're predicting what will happen next is far more complicated," explained Steve Zelin, who works as a partner and global head of the restructuring and special situations group at PJT Partners. Zelin detailed that because of the massive amount of business restructuring that happened in 2020 coupled with the government bailouts many companies received that year, it's likely that it will take longer for even at-risk companies to go belly up. 
All in all, at this point there still remains a lot of uncertainties regarding how looming bankruptcies will or won't play out. Inflation is still making its presence loud and clear, and depending on how deeply it is able to penetrate some companies that could indicate whether they survive or not. What is clear though is that when the dust settles there where be bankrupted businesses. It's just a coin toss as to if it will happen as a category 5 hurricane or a ceaseless string of tropical storms.