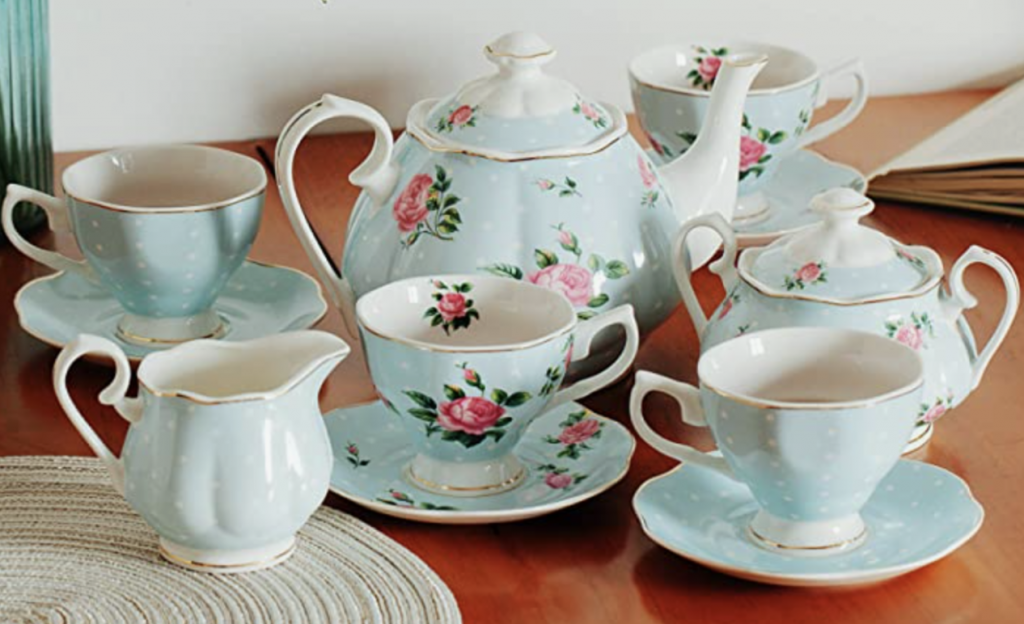 In a nation full of coffee fiends tea can often times get overlooked. However, tea can be just as warm, comforting, and delicious. Also, depending on the type of tea one chooses to drink, it can be a lot healthier, too. From green tea and English breakfast tea to more exotic flavors, tea comes in a seemingly endless amount of varieties. Yogi Tea's Honey Chai Turmeric is particularly delicious and worth a try. Tea really deserves a lot more credit than what it gets. However, while enjoying a cup can simply mean heating up some hot water and dropping in a teabag, the best way to make tea is via a good teapot.
Having the right teapot can aid in achieving the perfect water temperature and steeping the tea for the ideal amount of time. These are two areas where tea-makers typically go wrong. Thus, we compiled a list of the very best teapots available so that your brews will always be blissful.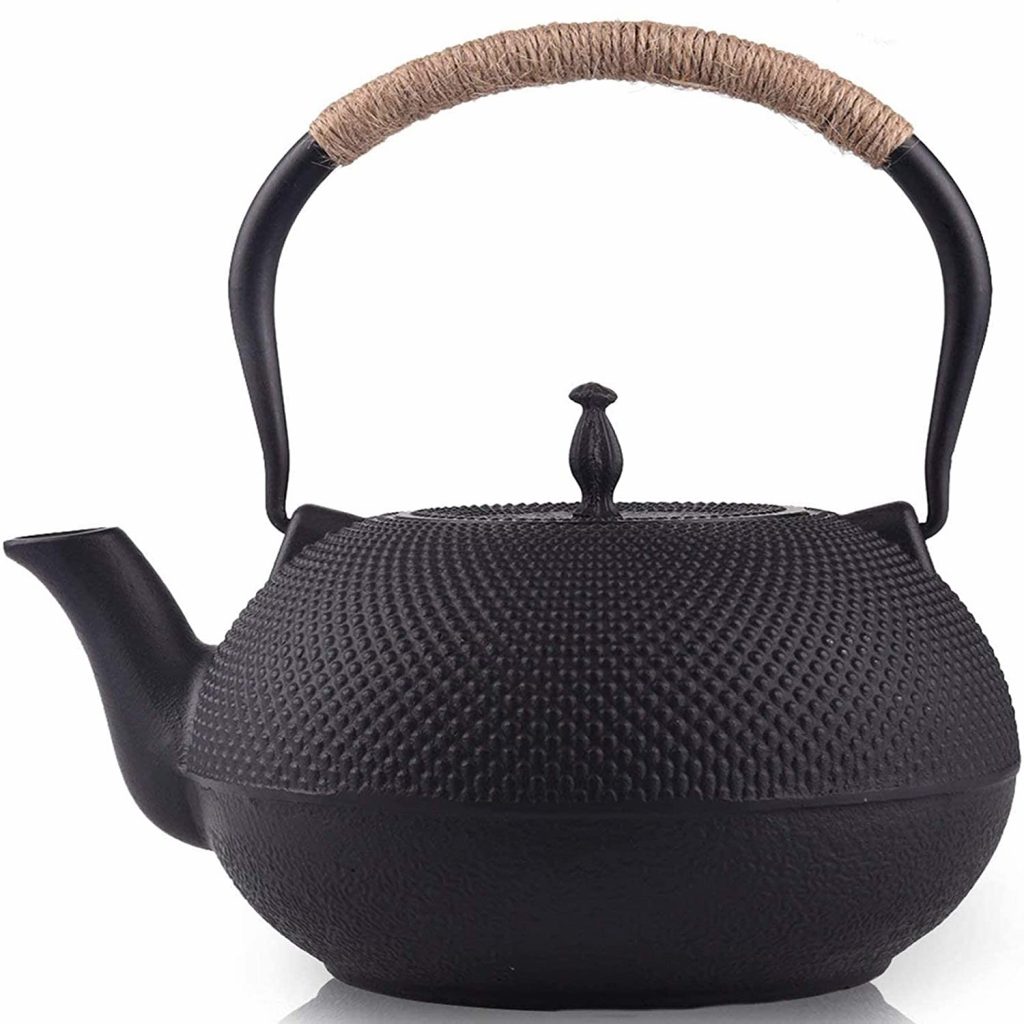 WHY IT'S THE BEST – The traditional Japanese-inspired Suyika cast iron teapot is ideal for those needing a teapot that will not only aid in making a quality cup of tea but will also stand the test of time. This teapot was crafted with fine attention to detail. The iron is of top quality and the handle was thoughtfully wrapped in an attractive twine.
Additionally, this teapot comes with an infuser that can accommodate loose tea leaves. Hence, you can be rest assured that your tea will be ready as soon as you hear the whistle. The Suyika can also be conveniently used on any and all types of stoves.
PRICE – $59 on Amazon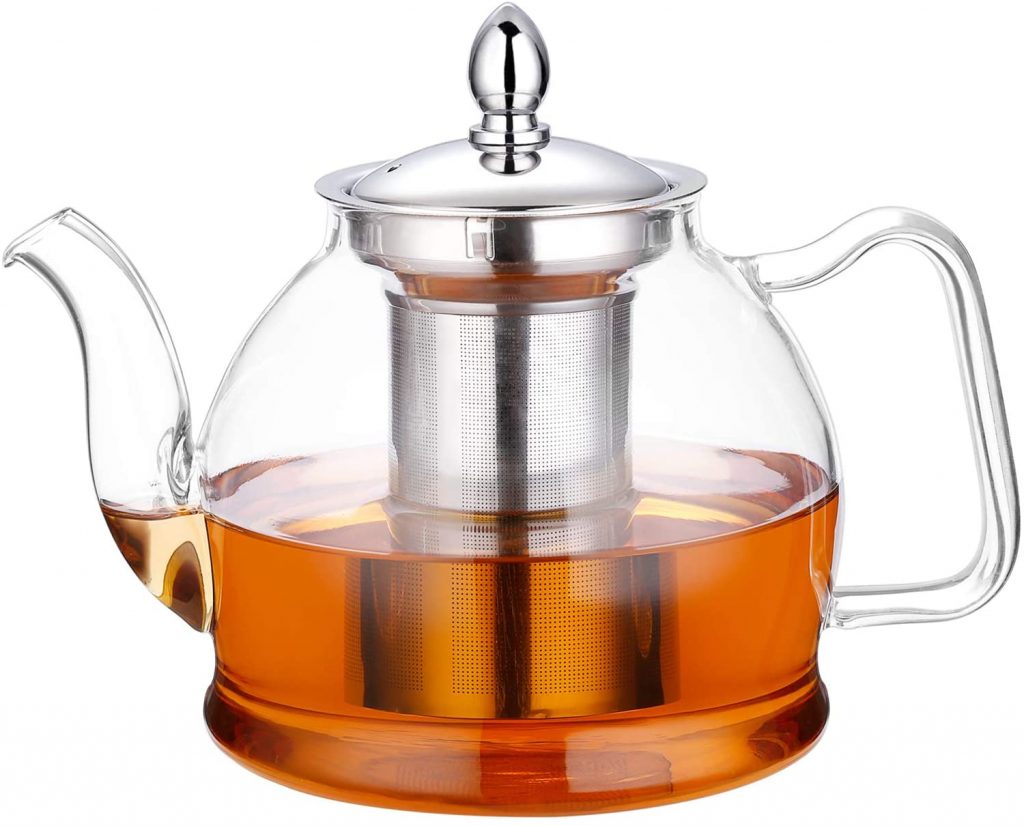 WHY IT'S THE BEST – The HiWare is perfect for those looking for versatility in their teapot. Similar to the Suyika, the HiWare comes with an infuser so that you can steep your tea as your water heats up. However, what's great about this glass pot is that it can be used both on the stove and in the microwave. So, on days when you are really craving a good cup of tea and lack the patience to wait for it to steep on the stove, you can just pop this teapot in the microwave and be indulging in your delicious brew in no time flat.
Another great thing about this teapot is that it is also safe to put into the refrigerator. So, if you are in the mood for some top-quality ice tea you can ditch the powered stuff and go right for the real thing. What's more, is that this kettle was completely handcrafted and was constructed to include a non-drip spout. It also sports an ergonomically ideal design.
PRICE – $22.99 on Amazon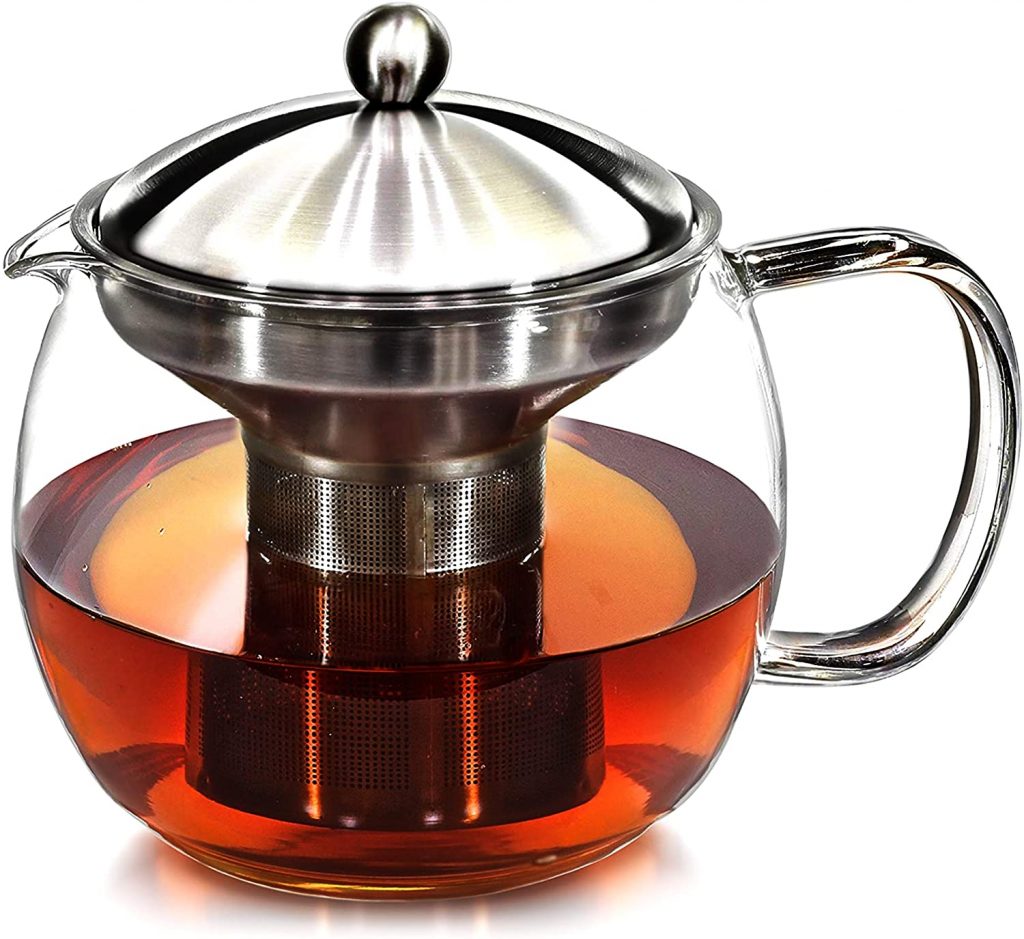 WHY IT'S THE BEST – The Willow & Everett makes for a phenomenal teapot. It is not only versatile, but it also comes with some quality-of-life accessories that make tea time just that much more enjoyable. Similar to the HiWare, this teapot allows for tea to be prepared in two different ways. You can heat the water in the microwave sans stainless steel parts or you can simply prepare your tea right on the stove. The included infuser is also ideal for steeping the tea as the water heats up.
One nice extra included with this teapot is a form-fitting kettle cosy so that you can keep your tea warm long after it's done. Additionally, this teapot is perfect for those looking to serve tea to a crowd as it can hold up to 40 ounces worth. Overall, this is just an easy-to-use functional teapot that gets the job done and then some.
PRICE – $24.99 on Amazon
Article continues below headlines
---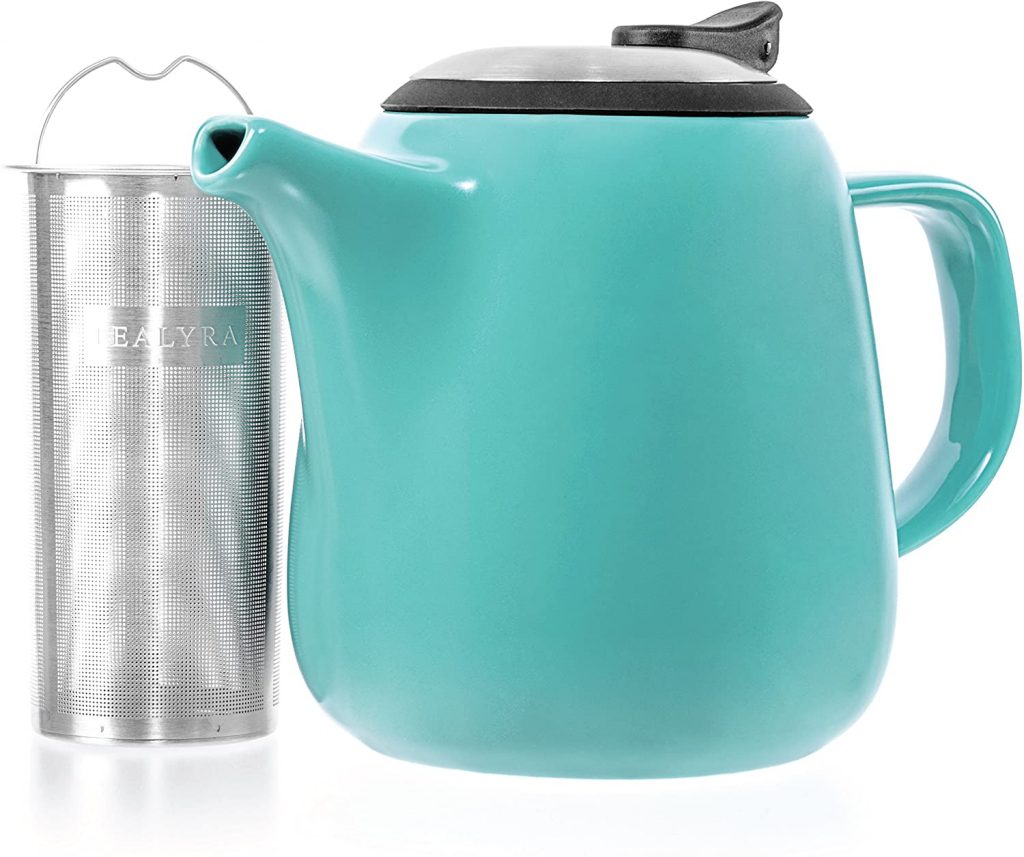 WHY IT'S THE BEST – Ceramic teapots often make wonderful teapots because of ceramic's natural ability to retain heat. The Tealyra is the pinnacle example of everything a ceramic teapot should be. With this teapot, you can feel confident that the tea you brew will stay perfectly piping hot for longer.
The Tealyra is also the ideal choice if you prefer loose tea leaves because it comes with an infuser that is designed to keep even the tiniest tealeaf particles out of the finished brew while still allowing the full flavor of the leaves to seep into the tea itself. Its design is both practical and attractive. There are also four different colors to choose from – blue, red, turquoise, and white.
PRICE – $24.99 on Amazon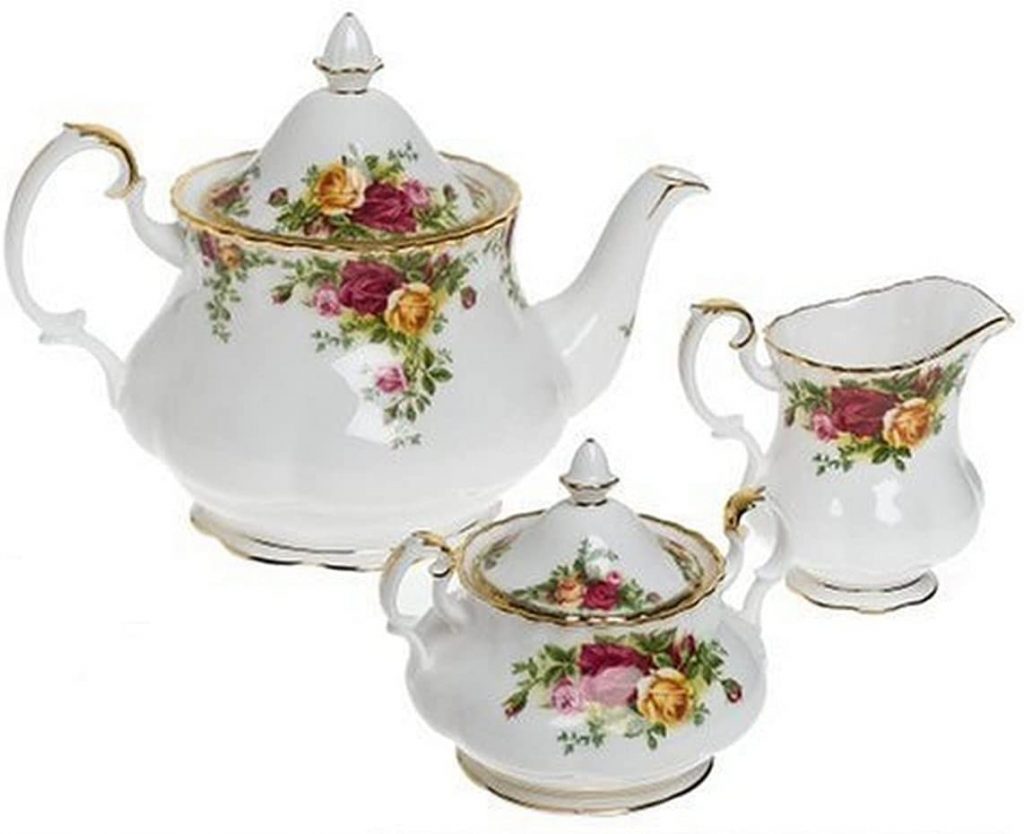 WHY IT'S THE BEST – What's a good teapot without a nice set to match? This teapot and set is the epitome of what one would think of when they think of tea. It hails back to the English tradition and pays homage to the delicate mid-day ritual of old. This set is ideal for someone who is looking for both functionality and presentation.
The folks at Royal Albert really know what they are doing in terms of tea sets, as the company has been making them by hand for over a century. This set is made of a quality bone china, that if cared for properly will last a lifetime. This set comes with a generously sized 42-ounce teapot, a sugar bowl, and a cream jug. The only downside is that the matching teacups and saucer plates are sold separately. Additionally, the company themselves offers a slew of designs ranging from timeless and traditional to more modern.
PRICE- $168.07 on Amazon
THE CONCLUSION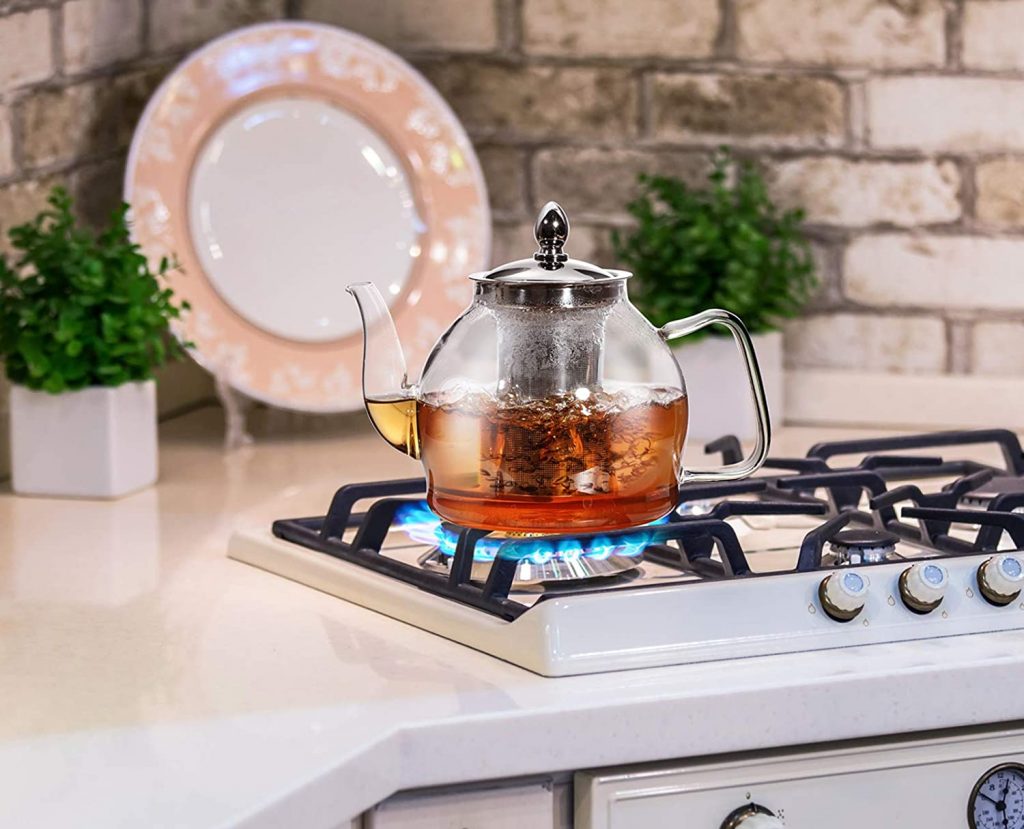 Any of the teapots above are guaranteed to bring your teatime to the next level. Whether you prefer to make your tea super quick in the microwave or tend to savor in the act of making it and the presentation of it, the plethora of options above are sure to have you covered. Now all you have to do is brush up on your tea drinking etiquette before the next time you indulge in a soothing brew.