Lipton Hard Iced Tea is coming from the beverage company, entering the market as another offering in the alcohol space.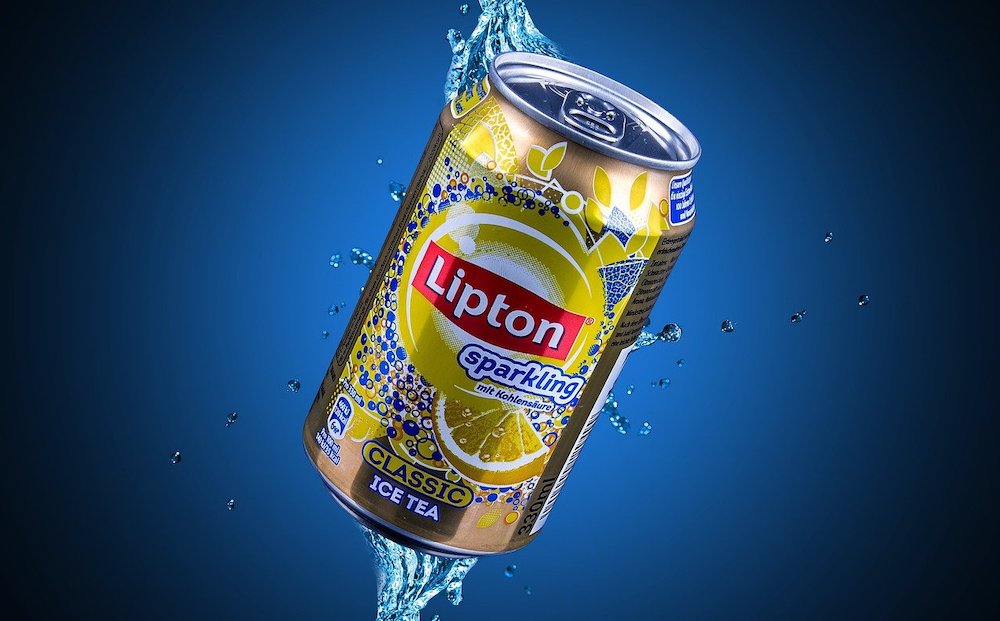 In early 2023, iced tea aficionados will have a new boozy option for quenching their thirst. Lipton Hard Iced Tea will be the newest "hard" beverage that adds a little oomph to classic non-alcoholic drinks like tea and lemonade. Lipton Hard Iced Tea will have an alcohol by volume (ABV) of 5% and the malt beverage will be available in four flavors: half-and-half, lemon, strawberry, and peach.
Water is the world's most frequently consumed drink, but tea ranks a close second. PepsiCo-owned Lipton tea is the largest brand consumed in the United States. Since Lipton already has a strong fan base, it stands to reason that adding a hard version, like Lipton Hard Iced Tea, of America's favorite cup is likely to be a success.
PepsiCo entered a licensing agreement with brewing company FIFCO USA to produce the new drink. According to an emailed press release sent on October 3, Lipton Hard Iced Tea's launch will be a combined effort between FIFCO USA and PepsiCo's Blue Cloud Distribution. They will be distributed in select markets first, perhaps to test how well they do before being available nationwide.
In the Lipton Hard Iced Tea press release, FIFCO USA's CEO Piotr Jurjewicz expressed excitement over the rollout. "Connecting America's favorite tea brand with FIFCO's expertise in this hot and growing segment allows us to leverage 130 years of brand history that consumers already know and love," he said. "Our FIFCO USA product development team stayed true to Lipton's high quality and great taste. And based on our consumer research, we expect a strong brand launch and a great response from consumers."
FIFCO USA is in charge of developing, marketing, and producing the new Lipton beverages. Blue Cloud Distribution is a subsidiary of PepsiCo but it functions independently from the company's soft drink side. It will handle managing sales and distribution in the markets selected for the launch.
For Lipton Hard Iced Tea, Blue Cloud Distribution is also responsible for distributing the Boston Beer Company's Hard Mountain Dew, another boozy malt beverage version of a non-alcoholic favorite. Hard Mountain Dew launched in February 2022 and was originally only available in a few states. Availability is still limited to eight states and one city: Arkansas, Florida, Tennessee, Iowa, Oklahoma, Missouri, Minnesota, Virginia, and Las Vegas.
Although people are generally drinking less alcohol these days, alcohol partnerships with soft drink companies, like Lipton Hard Iced Tea, are rather common. Soda giant Coca-Cola is pairing up with Jack Daniel's to create the first canned Jack and Coke, in regular and zero-sugar versions. And Fresca, a sugar-free Coca-Cola beverage, has released a line of ready-to-drink canned cocktails, appealing to those who were already using Fresca as a cocktail mixer.
Of course, hard iced tea is hardly a new concept at bars, grocers, or liquor stores. Lipton Hard Iced Tea is entering a crowded space. Twisted Tea, which is also made by Boston Beer Company, has been around since 2001 and is currently America's top brand of hard iced tea. It currently offers several more fruity flavors than Lipton plans to release, including blueberry, sweet cherry lime, mango, raspberry, and a lower-sugar light version.
If Lipton tea's popularity in America extends to its Lipton Hard Iced Tea, it could eventually shove Twisted Tea out of the number-one slot. However, to do so, it would likely have to add a few more flavors and perhaps mimic Twisted Tea's Bag n' Box. Designed like a supersized box of wine, it holds the equivalent of 14 cans of hard iced tea, making it a great option for parties and holidays.
---